From Europe to Japan, Xavier Planted Catholicsm
On this day, 15 August 1549, Francis Xavier landed as a missionary in Kagoshima, Japan. With him were Father Cosme de Torres, Brother Juan Fernández, and an ardent Japanese convert, Han-Sir, who had taken a new name at baptism—Paul of Santa Fe. Xavier wrote, "We were received in the most friendly way by all the people of the city, especially the relations of Paul, the Japanese convert, all of whom had the blessing to receive the light of truth from heaven, and by Paul's persuasion became Christians."
Xavier and his European companions studied the Japanese language for a year and made translations. Meanwhile, Paul evangelized his own people. When sufficiently fluent in Japanese, Xavier preached across Japan, establishing Christian communities. Leaving the mission in charge of his fellow workers, he returned to his base at Goa, India in 1551.
Xavier was in the east in the first place at the request of Portugal's King John III. Thanks to its daring seafarers, Portugal boasted vast overseas territories, and King John had asked Pope Paul III for missionaries. The pope commanded the Society of Jesus (Jesuits) to assist him and Xavier was designated.
Born into a noble family, Xavier showed youthful brilliance. He was a professor at the College of Beauvais when he met Ignatius Loyola, who had recently abandoned the pleasures of a grandee (Spanish noble) to apply himself to wholehearted service for Christ and the Church. Xavier resisted his influence at first, but before long abandoned teaching and bound himself to evangelism, poverty, chastity and obedience. Loyola, Xavier and a handful of friends founded the Jesuits.
Upon receiving his assignment to assist the Portuguese, Xavier immediately left Rome for Lisbon. There he met King John, who requested he visit all of his Asian colonies, check on their religious condition, and convert as many lost souls as possible.
Xavier reorganized the religious community at Goa, then traveled throughout Asia, preaching the gospel. In eleven years, he traveled nine thousand miles under primitive conditions, sharing the gospel with more than fifty kingdoms. It is estimated he baptized over a million converts. The church he planted in Japan survived three centuries of persecution without Bibles or priests—through parents transmitting the faith to their children. In the nineteenth century, when Japan reopened to the west, there were still thousands of Christians on the islands, some the fruit of his mission, some the fruit of Franciscan missions.
Xavier died in 1552, attempting to reintroduce the gospel to China. Historians have nicknamed him "The Apostle of the Indies."
—Dan Graves
----- ----- -----
Read more about the Jesuits and Xavier in Christian History issue 122
or watch a video on the Jesuit founder: Pioneers Of The Spirit: Ignatius Loyola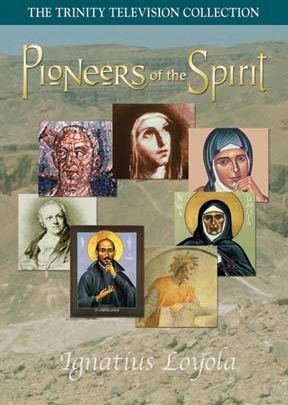 Subscribe now to get future print issues of Christian History in your mailbox (donation requested but not required).