PENZOTTI AND PERUVIAN RELIGIOUS FREEDOM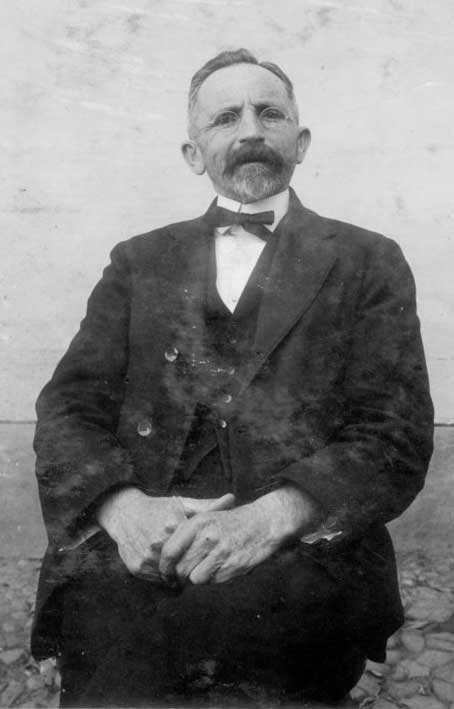 [Francisco Penzotti—public domain because of age]
PERU HAS FREEDOM OF RELIGION and a significant Protestant presence today. It was not always so. In large measure the change came about because of a Bible colporteur (peddler), Francisco Penzotti.
Penzotti was born in Italy but moved to Uruguay when thirteen to live with a step-sister. He became a skilled carpenter and at the age of nineteen married a Spanish emigre, Josefa Joaquina Segastilbelza. The pair would have nine children, one of whom died in infancy. Their desire to marry caused them to cool toward the Roman Catholic Church: their bishop demanded a hefty fee paid in gold. The couple scrounged up the money but the incident impressed them as greedy.
Shortly afterward when the pair were on their way to a dance, a Bible distributor offered Penzotti a Gospel of John and invited him to an evangelical meeting held by Methodists. Penzotti was impressed by the Gospel message delivered in Spanish. He and Josefa attended several other evangelical meetings although the Catholic Church issued strong warnings against these events. Penzotti struggled with Methodist teaching and Josefa encouraged him to speak with a mission leader. Through the leader's explanations, the couple were converted. What especially impressed them was the eagerness of the Methodist congregation to examine Scripture.
After converting, the Penzottis met persecution. Arsonists burned down Francisco's carpentry shop. He took this as a signal to go into full-time work as a Bible colporteur himself, backed by the American Bible Society. His travels took him around South America until he settled in Lima, Peru.
Article IV of the Peruvian constitution forbade the public exercise of non-Catholic religion. Bible sales were legal, but regarded unfavorably by Roman Catholic clergy; consequently most Peruvians were ignorant of the Bible. Penzotti sold Bibles and held private evangelical meetings to which no one was admitted without a ticket. But new Christians spread the word and soon meeting places overflowed. This caused jealousy among the local Catholic clergy, especially priest Vidal y Urías. He continually harassed the small Protestant group, even locking them inside their building. He stirred up opponents to throw objects and even to shoot bullets toward the meeting house.
Another priest, José Manuel Castro, issued a formal complaint that Penzotti was in violation of Article IV. On this day, 26 July 1890, Peruvian officials arrested Penzotti while he was eating breakfast. They escorted him to prison at bayonet point. His two oldest daughters, Adela and Melchora, followed, weeping at his humiliation. Penzotti was held with hardened convicts in a filthy prison, an experience that broke his health. But he led several fellow prisoners to Christ. His willingness to suffer for his faith deeply impressed many Peruvians.
Meanwhile, the church he had founded prospered despite his absence, because from the start he had insisted the Peruvians be in charge of it. Peruvian co-workers continued to preach the gospel.
Penzotti wrote a hymn that said in part,
What do I care about the world causing me pain and bowing my neck?
What do I care that I am in chains, when a beautiful country is waiting for me?
The light of the morning meets me, confidently and calmly and full of happiness.
For I am certain that Jesus died full of goodness on the cross for his own.
Penzotti became the focus of demands for religious reform. When he had been in prison five months, an American mining engineer photographed him behind bars and sent the story to United States papers which printed it. This created an international furor. His Italian homeland, the United States, and the United Kingdom called for his release. Liberals and Masons in Peru also rallied for him. The incident became so embarrassing Peru found a loophole to release Penzotti late on Saturday, 28 March 1891. The next day the evangelical chapel was packed so tight "not even a pin could find a place."
Because of the fallout from the internal and international protest about Penzotti, Peru finally adopted a measure of religious freedom in 1915.