Chicago Owed Its Beginning to French Missionary Marquette
CHICAGO IS A GREAT CITY, a hub of the central United States. It is hard to imagine it as an uninhabited waste of swamps, trees, and grasses; but for Jacques Marquette, it would have been just as hard to imagine its bustling thoroughfares, towering skyscrapers, and teeming motor traffic because on this day, 4 December 1674, there was no city at all. Instead, the chink of axes and scrape of logs proclaimed the rise of a solitary log cabin on the shore.
Born in Laon, France, Marquette determined to become a missionary. At seventeen he joined the Jesuits. He was twenty-nine before his superiors allowed him to transfer to Quebec. He mastered Algonquin and managed mission posts along the Great Lakes, "influenced by a most ardent desire to extend the Kingdom of Jesus Christ, and to make him known and adored by all the peoples of that country" a biographer wrote. Marquette himself wrote, "Would that all these nations loved God as much as they fear the French! Christianity would soon flourish." He taught the Indians that God was their creator, urged them to control their lusts, and instructed them to pray to Mary and to guardian angels.
In 1672 he joined Joliet for exploration of the Mississippi. They hoped it would take them westward. The pair turned back near the Arkansas River, realizing the Mississippi could not possibly empty into the Pacific. When Jolliet's log was lost in an accident, Marquette's journal became the expedition's principle record.
Weakened by his exertions during the exploration of the Mississippi, Marquette allowed himself a short time to recover, and then headed for Chicago. He planned to begin mission work among the Kaskaskia and Illinois Indians, who had befriended him in his recent explorations. It made sense to base his work in Chicago because the waterways of the Great Lakes and Mississippi River converged near this point.
Despite his planning, Marquette was not able to exploit Chicago's strategic advantages. He fell ill around Easter and had to ask his coworkers to take him back to his main station at St. Ignaz. He died near Ludington, Michigan, in May 1675.
—Dan Graves
-------------
For more on Catholics in America, read Christian History #102, People of Faith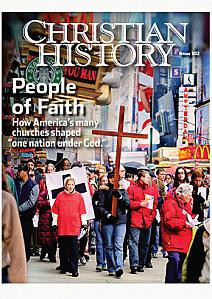 or watch the documentary People of Faith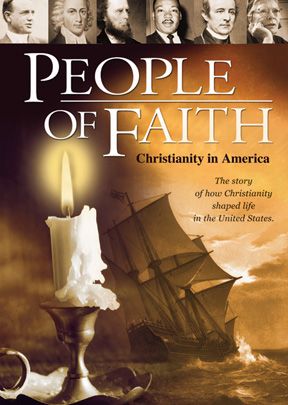 Marquette was a Jesuit. For more about the founder the Jesuits watch Pioneers Of The Spirit: Ignatius Loyola