Fighting for Life, Katharina Luther Clung to Christ
KATHERINA VON BORA'S LIFE was one of hard work and solid virtue. When she was a young girl, her father placed her in a German convent following his remarriage. She heard Luther's teachings in her early twenties and accepted his doctrine of justification by faith alone. With some other nuns she contacted the reformer, requesting help to escape the convent. Luther arranged for a delivery-man to smuggle the women out in empty fish barrels.
Luther asked the families of the young women to take them back. When they proved unwilling, he found husbands for all of them. However, he was not able to find a place for Katie. Eventually he proposed to her and married her the same day.
They seem to have been a happy couple. Her hard work and practical domestic skills (budgeting, raising livestock, and brewing beer) fed and clothed them, their children, several orphans, and the many students who boarded with them.
After Luther's death, Katie reared their younger children alone for six years. Elector John Frederick, the ruler of Saxony, set up a small trust fund and helped her purchase a farm near Wittenberg. However, her land was taxed unmercifully by contending armies during the Schmalkaldic War, leaving her in crushing poverty. As a result, she had to flee. Her animals were confiscated and her house burned to the ground. After peace was restored, Katie borrowed a thousand gulden to rebuild. To repay her loan, she took student boarders.
When plague broke out in Wittenberg in 1552, the university staff and students moved to Torgau, a place less affected by the disease. With her boarders gone, Katherina was again in dire financial straits. She decided to follow the university, but her decision proved catastrophic. At the end of the sixty mile trip, not far from the gate of Torgau, her horses bolted and she had to leap from the wagon into a lake. She was lifted from the water severely bruised. Friends carried her into the city. Although she fought for life for three months, the pain and hardships of her latter years sealed her inevitable end. Her last recorded words were, "I will cling to my Lord Christ as a burr on a coat." On this day, 20 December 1552 she died. Next day, the entire university turned out for her funeral.
—Dan Graves
------------------------
For an overview of Katharine's life, read "Mother of the Reformation" in Christian History #115: Martin Luther and the Reformation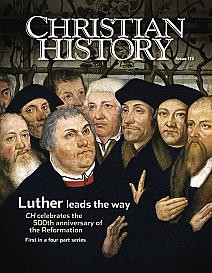 for more about Women of the Reformation, see Christian History # 131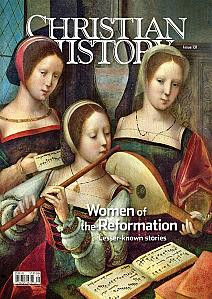 For a documentary on Katie, see The Morning Star of Wittenberg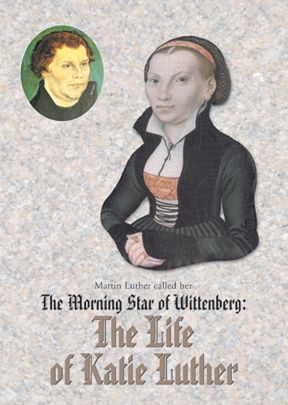 (Morning Star Of Wittenberg: Life of Katie Luther can also be streamed at RedeemTV)
For more on the Reformation and counter-Reformation consider the following DVD and print resources
Christian History magazine's Reformation set
or watch free videos about the Reformation and reformers at RedeemTV.com