DAVID HYND'S EXTRAORDINARY ACCOMPLISHMENT IN SWAZILAND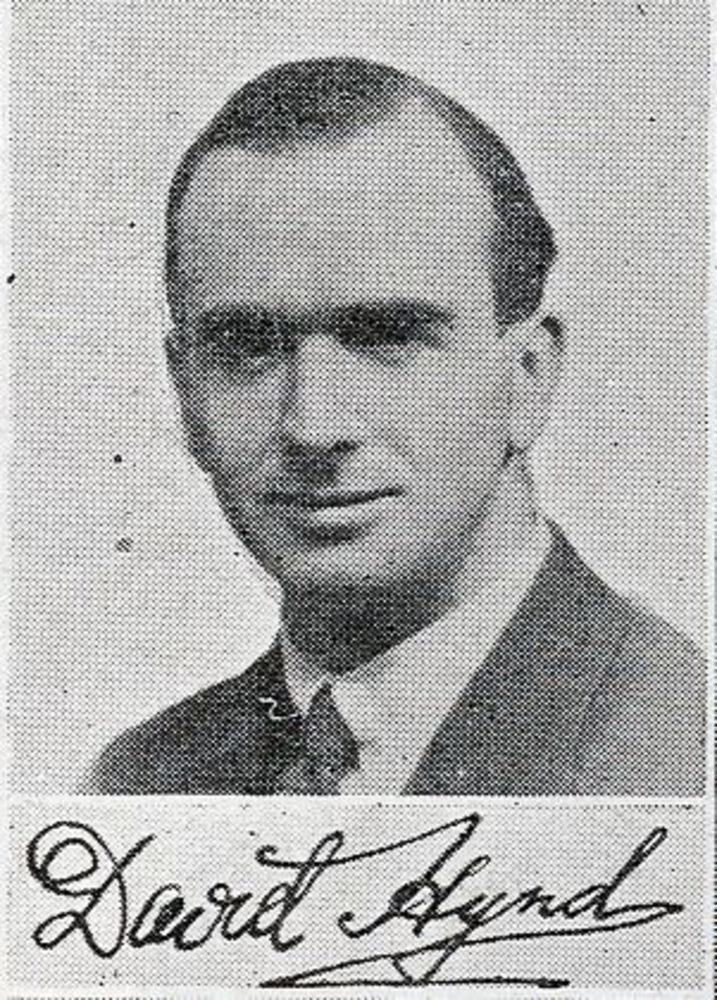 [David Hynd in 1922, University of Glasgow]
DAVID HYND'S COMMITMENT TO SWAZILAND began when his mother-in-law read a mission paper aloud that commented that Swaziland had not even one doctor. She turned to David and asked him point blank to become that doctor. David was dumbfounded. At the time he was serving in the British military. World War I was winding down but his interest was more mathematical than medical.
After thought and prayer, however, he and his wife Kanema became convinced God intended them to get medical training to work in Africa. David changed his focus, working odd jobs while he put himself through the University of Glasgow. When funds were low and it appeared he would have to drop out of school, an official letter informed him he was eligible for student aid because of his military service. He also won scholarships. After completing his regular medical training, he studied tropical diseases in London for a year.
People recognized his brilliance and intensity and tried to lure him into more lucrative medical fields. Turning down their tempting offers, he stuck to his goal. In June 1925, he finally arrived in Swaziland. Almost immediately it appeared he had mistaken the Lord's call. He was struck down with a severe illness and his life was almost despaired of. However, he prayed earnestly to live and began to mend.
Shortly after recovering, Hynd tended a young boy whose leg had been crushed in an accident. His kindness, kneeling beside the child, touched the hearts of the African family. The boy's influential uncle invited David to speak at his kraal (village). On this day, 31 August 1925, Hynd preached for the first time to Swazis. More and more Africans came to hear him as he spoke each week.
Kenema's father was one of the first Nazarene preachers in Britain and the Nazarene Church sponsored David's work. He established a Church of the Nazarene in Manzini (Bremersdorp); Swaziland's first successful hospital (Raleigh Fitkin Memorial Hospital, 1927, named after the deceased son of a donor, and later renamed for Hynd); outpatient clinics; a nurses' training college; and Swaziland's first branch of the Red Cross. David also had a hand in establishing a leprosy treatment center, a teacher's training college, and several primary and secondary schools. The latter grew out of work begun by Kanema, who taught students at her kitchen table.
One day, David had to perform an emergency amputation on a young man. Kanema, a trained nurse, administered the anesthetic, but another set of hands was needed to assist with the surgery. David called Kelina Shongwe, a young woman who helped with kitchen and garden work. She fainted when given the amputated leg in a pan, but became the first nurse he trained. The training program he started at that moment would eventually prepare thousands of nurses and midwives, many of whom functioned as de facto doctors in the medically needy country.
British and Swazi rulers awarded David high honors. The Hynds' daughter Isobel and son Samuel also served as notable medical missionaries in Swaziland, carrying on the work begun by their parents.