Jun 15, 2023
On Savoring Church History: A Biblical PIMENTO Approach
Guest post by James D. Smith III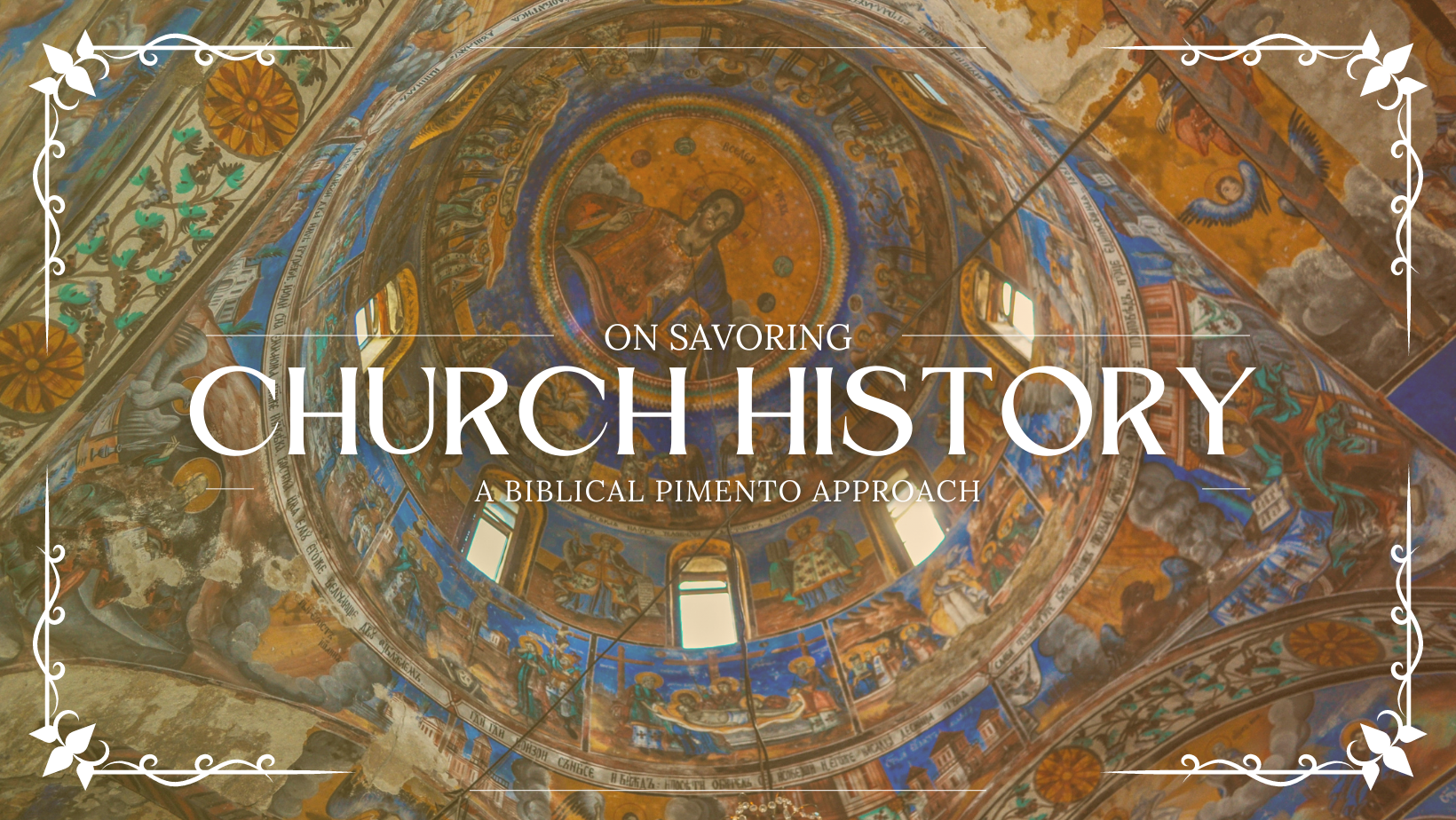 My earliest years of faith in Jesus were rooted in a Baptist church. I will always be grateful for the teaching and nurture our family received there. In that setting, however, there was little indication that the Christian Church even had a relevant history. Such interests – especially among Roman Catholic neighbors - were seen as a "traditionalism" opposed to authentic Bible-centered faith.
Real and varied traditions of biblical interpretation, belief and practice were not engaged.
But then came life-changing teachers into my life. At San Diego State University, an Orthodox professor, Issa Khalil, opened my eyes to historic Christian movements East and West. At Bethel Seminary the expertise of Garth Rosell (American) and Marvin Anderson (Reformation) inspired me. Then, during Harvard years, multiple courses with George Huntston Williams, Margaret R. Miles, Helmut Koester, Eleanor McLaughlin, Clarissa Atkinson (and Henri Nouwen) helped historical insights become seeds of spiritual growth - and ministry resources.
Far from a visionary, I had never planned on being a pastor or prof – just learning more about the faith. But churches in Minneapolis and Boston who said "We think you've got a gift," four years as a Harvard Teaching Fellow, and sharing life with my amazing wife Linda brought step-by-step vocation. Now, how could I best serve "Christ and Kingdom" in presenting historical insights to friends and neighbors, parishioners and classroom students? Many were wary, wounded or welded into positions. Yet strangers could become friends, members be a body!
Teaching the Story of our Faith
For decades now, we've begun with three Scripture passages. In Matthew 13:52, Jesus says anyone who would be a keen student of the Kingdom is like a householder who draws out of their storehouse treasures new and old. Nostalgia and novelty are tempting, but neither are good masters – only our Lord, Messiah and Rabbi. Then, in I Thessalonians 5:21, the Apostle Paul calls true disciples to examine all manner of things – and hold onto what is good. That humility and hospitality invites one to listen and learn from varied voices and traditions – being Christ-like in embracing grace and truth. Finally, in Psalm 101:6 King David, surrounded by influencers, cites a relational focus: his eyes rest on the faithful of the land, with those who by God's power "walk the talk" shaping his life. Learn from the lives and story, imitating the best!
We also created an acronym identifying key elements in Church history, encouraging others to discover treasures, hold onto what's good and recognize the imperfect, yet faithful: PIMENTO.
"People with ideas generate movements which create events, forming networks producing texts embodied in objects." Christian biography, historical theology, denominations and associations, turning-point moments, informal networks, defining media and meaningful, material representations all offer fruitful arenas of discovery, identity and resource.
This is one reason why our Christian History Institute's work, including issues of Christian History magazine, is so valuable – and personal. Since 1990, my own involvement as writer has included (for example), People (Catherine of Siena #94), Ideas (Science/Anatomy #76), Movements (Montanism #51), Events (Irish Mission #60), Networks (Early African Christianity #105), Texts (Hymns #116) and Objects (Christian History in Images #144). That 40th anniversary issue paid tribute to founder Ken Curtis' original vision and, in listing our issues, evidenced PIMENTO elements brought together by a "cloud of witnesses" honoring God, telling His-story!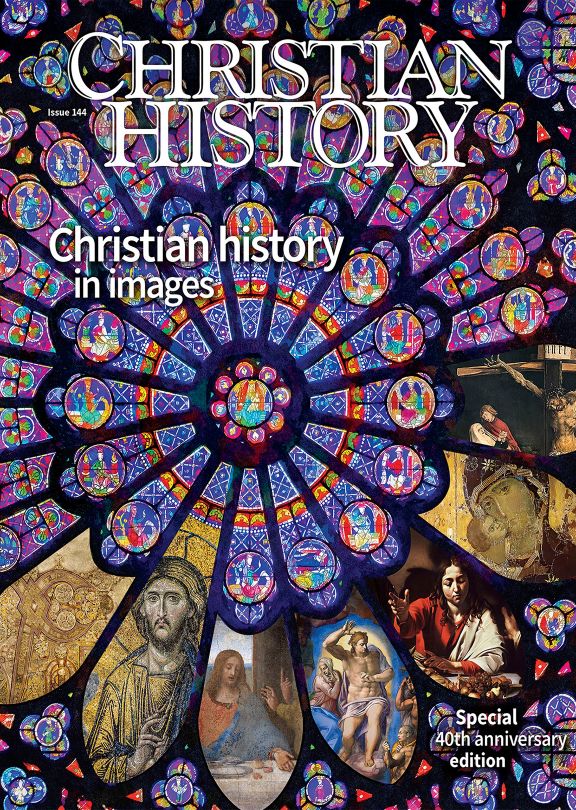 Realities of denominations and deviations often discourage believers and non-believers alike. Decades ago, walking Harvard Yard, I asked mentor George Williams: how, incisive in research, could he extend such grace to varied groups claiming to be Christ-followers? He replied that one chooses: we may view it all as the tragic brokenness of the Body of Christ or – not denying splinters and mis-steps – we declare that no one group can express the fullness of Christ. As he said on another occasion, this shapes our historical approach: we either see the historic Church primarily as specimen (so critiquing preserved data) or as a species (seeking divine life). Faithful study of PIMENTO elements in Church history reveals evils bringing lament and lessons - but also enduring "grace and truth" values and servanthood in which the aroma of Christ rises and Kingdom dominion is an eternal gift (2 Corinthians 2:14-17). We choose life!
James D. Smith III teaches as professor emeritus at Bethel University, Professor at Pacific Theological Seminary and Visiting Professor at Richmont Graduate University. He also serves as associate pastor at La Jolla (CA) Christian Fellowship
Tags
christian history • christian history magazine • history • christian history blog • church history • study • scholarship • biblical history • faith • christian history • christian history magazine • history • christian history blog • church history • study • scholarship • biblical history • faith