May 9, 2022
CHM Gets Praise and Awards at EPA Contest
Christian History magazine received multiple awards at the 2022 Evangelical Press Association Conference for articles and issues published in 2021.
In the 2022 Awards of Excellence, CH placed 4th in the General Print category with an Award of Merit (judged on issues #140: Jack at home and #141: City of Man.)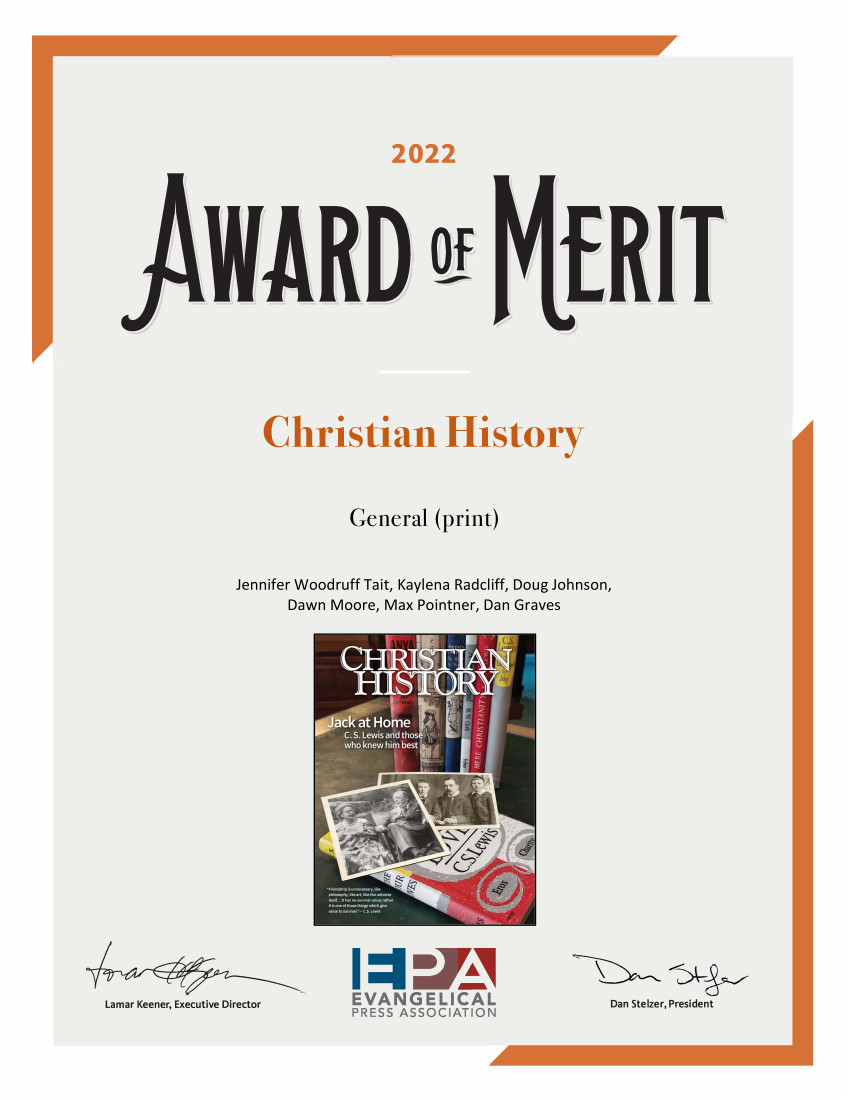 In the EPA's 2022 Higher Goals Awards, CH placed in several categories. In the Single-theme Issue category, CH placed 3rd for #138: America's book.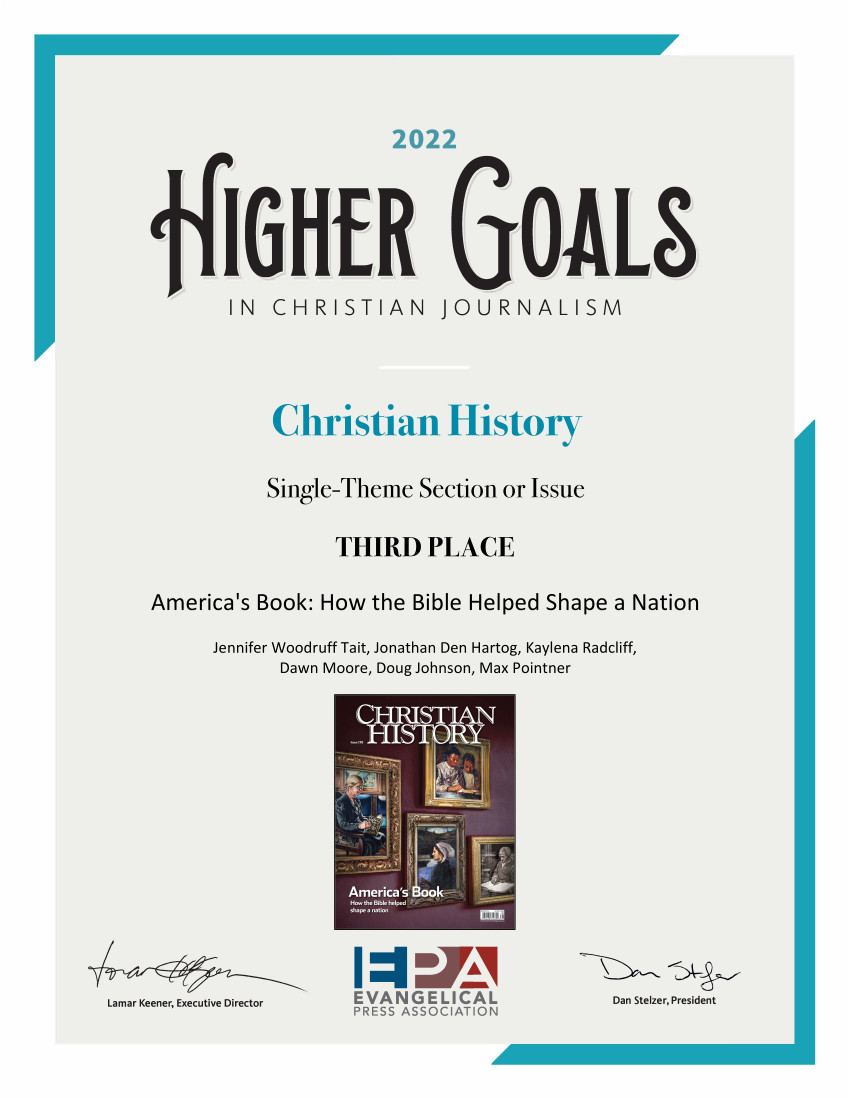 In General Article: Long, CH placed 4th with "A city on a hill?" by Abram Van Engen, found in issue #138.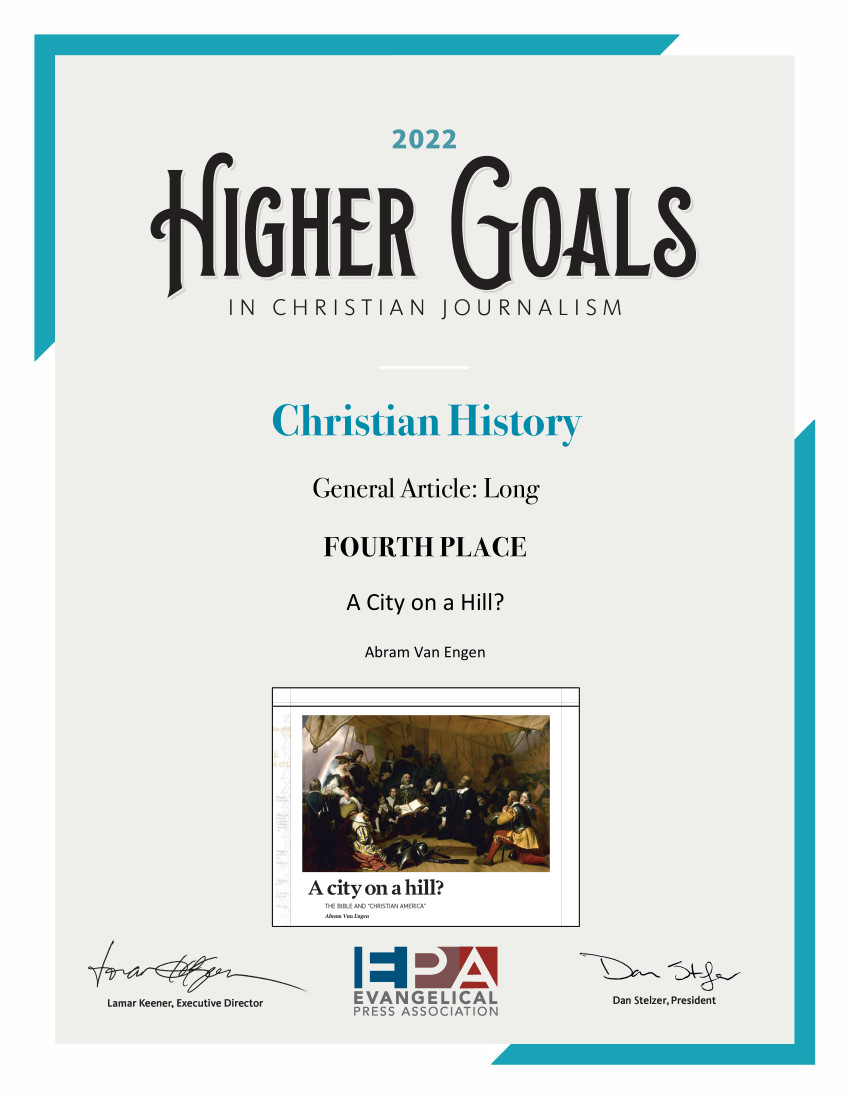 In General Article: Medium, CH placed 5th with "The needs of the worker" by Heath Carter, found in issue #141.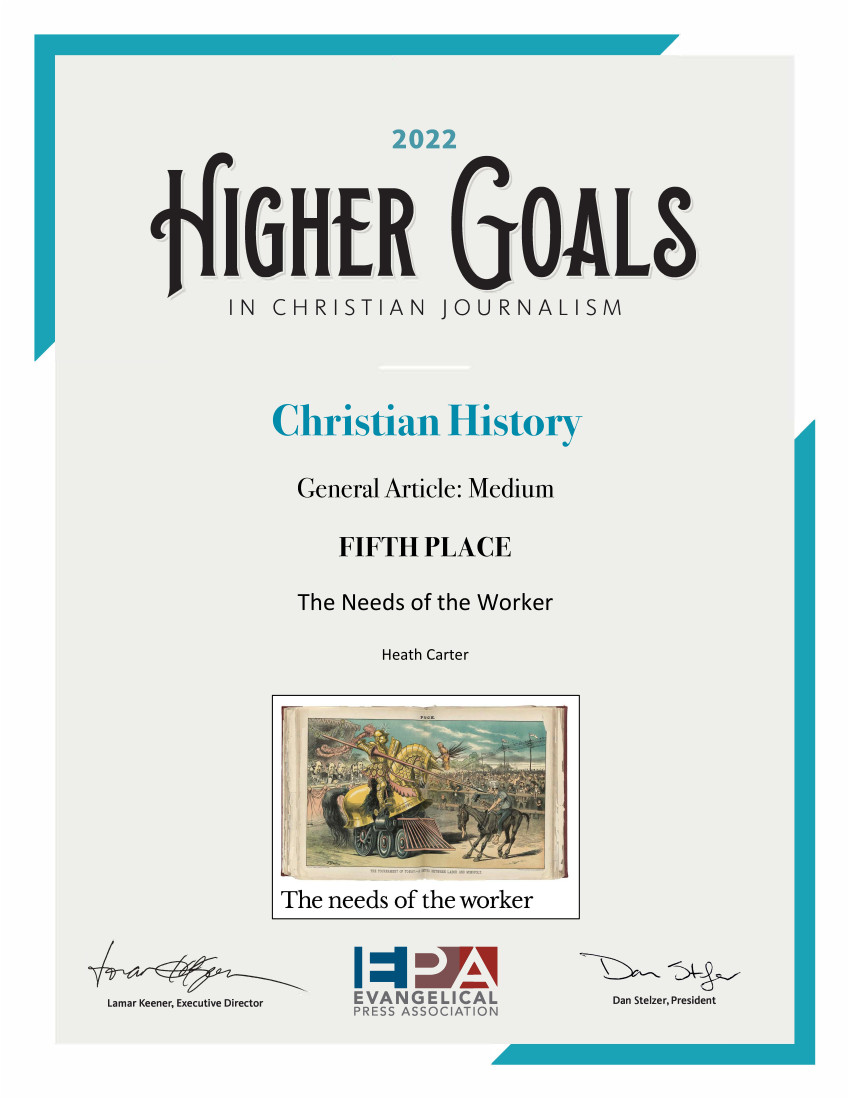 And finally, in the Feature Article category, CH placed 5th for "From royal saints to holy fools" by James Skedros, found also in issue #141.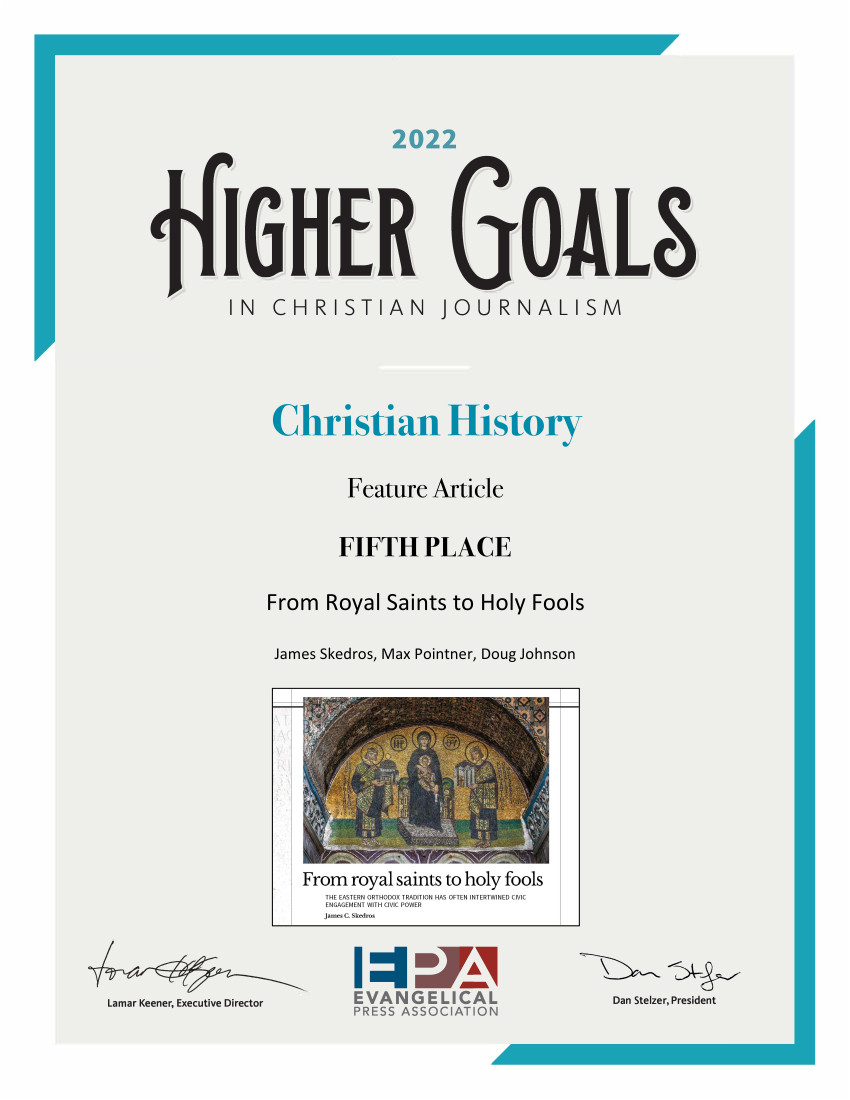 CH's quality is a reflection of the love, prayer, and financial support we receive from our readers. Thanks to your help, Christian History magazine continues to bring the stories of the church to the people of the church through excellent scholarship, beautiful, unique images, and quality design. You can donate here to support CH's mission and future.