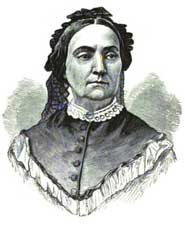 Events
304
(traditional date—the event may have taken place as early as 209.) Alban becomes the first Christian known to have been martyred in the British Isles. A pagan, he had been converted by a fleeing priest, and gave himself up in the man's place.
Authority for the date: Church calendar.
1535
John Fisher is beheaded by command of King Henry VIII of England because he has openly rebuked Henry's divorce from Catherine of Aragon and refused to accept Henry as head of the Church of England.
Authority for the date: Catholic Encyclopedia.
1633
Under pressure by the Roman Catholic Church, Galileo signs an abjuration of certain of his scientific views.
Authority for the date: Johnson, Rossiter, ed. The Great Events by Famous Historians.
1680
Scottish Covenanters publish the Declaration of Sanquhar, disavowing allegiance to King Charles II and the government of Scotland because of governmental interference in religious affairs. This action will soon bring Covenanter rebel Richard Cameron and his followers into trouble.
Authority for the date: http://www.truecovenanter.com/sanquhar.html
1714
Death of Matthew Henry, famous as a Bible commentator.
Authority for the date: Christian Classics Ethereal Library
1750
Jonathan Edwards is dismissed from his pulpit in Northampton, Massachusetts, because he has rejected the "halfway covenant" which allows individuals who have made no confession of salvation to baptize their children. His calls for holiness do not sit well with his congregation either. One hundred and fifty years later, Northampton Church will erect a monument to Edwards.
Authority for the date: guweb2.gonzaga.edu/faculty/campbell/enl310/1751.htm
1854
Baron Nikolai Pavlovich Zass is ordained in the Orthodox Church as a deacon and will eventually become Bishop Nestor of San Francisco and Alaska.
Authority for the date: http://oca.org
1860
Ordination of Vishnu Bhaskar Karmarkar (Vishnupant) as pastor of the second Church of Ahmednagar. A convert from Hinduism, he will become a notable evangelist, especially among Muslims, and will found a printing press before his early death from leprosy and lung problems.
Authority for the date: Satthianadhan and Murdoch, Sketches of India
1891
Baptism of Lim Ang in Formosa (Taiwan). He had been introduced to Christ at a mission hospital where he came to have his eyes treated. After losing his sight, he will learn to read Braille and will teach in the Presbyterian mission's blind school. Eventually his sight will return and he will become a beloved preacher until his death.
Authority for the date: W. Campbell. Sketches from Formosa
1909
The Diocese of Munster begins a two week celebration for the eleventh centenary of St. Ludiger.
Authority for the date: Catholic Encyclopedia.
1977
Australian Congregationalists, Methodists, and Presbyterians form the Uniting Church as authorized by an act of Parliament.
Authority for the date: Glen O'Brien. North-American Wesleyan-Holiness Churches in Australia. p28
1981
Kateri Takakwitha is beatified, the first American Indian so honored by the Roman Catholic Church.
Authority for the date: World Topic Yearbook.