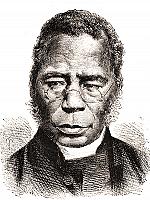 Events
439
Death in Jerusalem of Melania the Younger, known for her charity, and for founding two convents.
Authority for the date: Standard encyclopedias.
1770
America's first-known "watch-night" service is held at St. George's Methodist Church in Philadelphia.
Authority for the date: Harper, Howard V. Days and Customs of All Faiths. New York: Fleet Publishing, 1957.
1887
Australia's oldest Roman Catholic church, called the Church on the Hill, is ready for worship.
Authority for the date: Maus, Cynthia Pearl. Christ and the Fine Arts.
1922
Iosif Trifa, anguished at the wickedness of his parishioners, falls to his knees in prayer. He conceives the idea of issuing a call in a magazine he edits—a call for a New Year's resolution to fight against sin in the coming year. "The Calling to a New Life in Christ" is successful. Trifia becomes a Wesley-like revivalist figure in Romania and suffers at the hands of both church and state.
Authority for the date: http://www.reocities.com/TheTropics/Equator/5197/lordsarmy.htm
1979
The Feast of the Circumcision [which honors Christ's circumcision eight days after his birth] becomes known as the Feast of the Holy Name in the revised Book of Common Prayer.
Authority for the date: Episcopal Church. Holy Women, Holy Men.