"The right use of money"
An excellent branch of Christian wisdom is here inculcated by our Lord on all his followers, namely, the right use of money. . . . "The love of money," we know, "is the root of all evil"; but not the thing itself. The fault does not lie in the money, but in them that use it. It may be used ill: and what may not? But it may likewise be used well: It is full as applicable to the best, as to the worst uses. It is of unspeakable service to all civilized nations, in all the common affairs of life: It is a most compendious instrument of transacting all manner of business, and (if we use it according to Christian wisdom) of doing all manner of good. . . .
In the present state of mankind, it is an excellent gift of God, answering the noblest ends. In the hands of his children, it is food for the hungry, drink for the thirsty, raiment for the naked: It gives to the traveler and the stranger where to lay his head. By it we may supply the place of a husband to the widow, and of a father to the fatherless. We may be a defense for the oppressed, a means of health to the sick, of ease to them that are in pain; it may be as eyes to the blind, as feet to the lame; yea, a lifter up from the gates of death! . . .
[Wesley states that there are three simple rules regarding money.] I. 1. The first of these is. . . . "Gain all you can." Here we may speak like the children of the world: We meet them on their own ground. . . . We ought not to gain money at the expense of life, nor (which is in effect the same thing) at the expense of our health. . . . 2. We are, secondly, to gain all we can without hurting our mind any more than our body. . . . Therefore we may not engage or continue in any sinful trade, any that is contrary to the law of God, or of our country. . . . 3. We are, thirdly, to gain all we can without hurting our neighbour. But this we may not, cannot do, if we love our neighbour as ourselves. . . .
You are a steward
II. 1. Having gained all you can, by honest wisdom and unwearied diligence, the second rule of Christian prudence is, "Save all you can.". . . Expend no part of it merely to gratify the desire of the flesh, the desire of the eye, or the pride of life. . . . While you are purchasing anything which men use to applaud, you are purchasing more vanity. Had you not then enough of vanity, sensuality, curiosity before? Was there need of any addition? . . .
III. 1. But let not any man imagine that he has done anything, barely by going thus far, by "gaining and saving all he can," if he were to stop here. All this is nothing, if a man go not forward, if he does not point all this at a farther end. . . . Having, first, gained all you can, and, secondly saved all you can, then "give all you can."
2. In order to see the ground and reason of this, consider, when the Possessor of heaven and earth brought you into being, and placed you in this world, he placed you here not as a proprietor, but a steward: As such he entrusted you, for a season, with goods of various kinds; but the sole property of these still rests in him. . . . As you yourself are not your own, but his, such is, likewise, all that you enjoy.
Such is your soul and your body, not your own, but God's. And so is your substance in particular. And he has told you, in the most clear and express terms, how you are to employ it for him, in such a manner, that it may be all a holy sacrifice, acceptable through Christ Jesus. And this light, easy service, he has promised to reward with an eternal weight of glory. . . .
3. . . . First, provide things needful for yourself; food to eat, raiment to put on, whatever nature moderately requires for preserving the body in health and strength. Secondly, provide these for your wife, your children, your servants, or any others who pertain to your household. If when this is done there be an overplus left, then "do good to them that are of the household of faith." If there be an overplus still, "as you have opportunity, do good unto all men."
By John Wesley
[Christian History originally published this article in Christian History Issue #137 in 2020]
John Wesley, Sermon 50, "The Use of Money." Edited by Jennette Descalzo with corrections by George Lyons and further formatting by Ryan Danker for the Wesley Center for Applied Theology at Northwest Nazarene University. Copyright 1999 by the Wesley Center for Applied Theology.
Next articles
Avoiding shipwrecks
Catholic papal encyclicals recommended a middle way on economic issues
Kevin Schmiesing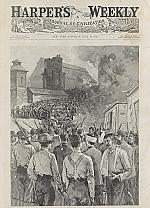 Friendly economics
How Quakers in North Carolina used the marketplace to free enslaved people from bondage
Christina Hitchcock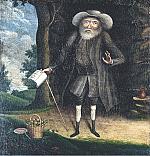 Show more
Subscribe to magazine
Subscription to Christian History magazine is on a donation basis
Subscribe
Support us
Christian History Institute (CHI) is a non-profit Pennsylvania corporation founded in 1982. Your donations support the continuation of this ministry
Donate