E. Stanley Jones: Recommended Resources 136

Books
Many of E. Stanley Jones's own books are still in print. Among his more famous, most are excerpted in this issue (all dates of original publication): The Christ of the Indian Road (1925); Christ at the Round Table (1928); Christ's Alternative to Communism (1935); Is the Kingdom of God Realism? (1940); Abundant Living (1942); Gandhi (1948); Song of Ascents (1968); and The Divine Yes (1975).
Although many books tell the story of Methodist missions, the most relevant here include James Mathews, Focus on Methodism in Southern Asia (1950); R. Pierce Beaver, American Protestant Women in World Mission (1980); Patricia Hill, The World Their Household (1984); Maina Chawla Singh, Gender, Religion, and the "Heathen Lands" (2000); Linda Gesling, Mirror and Beacon (2005); Ian Tyrrell, Reforming the World (2013); Mark Teasdale, Methodist Evangelism, American Salvation (2014); and David Hollinger, Protestants Abroad (2017).
Autobiographies and biographies of the Jones family include Paul Martin, The Missionary of the Indian Road (1996); James Mathews, A Global Odyssey (2001); Stephen Graham, Ordinary Man, Extraordinary Mission (2005); Kathryn Reese Hendershot, E. Stanley Jones Had a Wife (2007); Martha Gunsalus Chamberlain, A Love Affair with India (2009); and Robert Tuttle, In Our Time (2019).
To read more about Jones's colleagues, consult Harold Rogers, Harry Denman (1977); Earl Hunt and Ezra Jones, eds., Prophetic Evangelist: The Living Legacy of Harry Denman (1993); Arthur McPhee, The Road to Delhi: J. Waskom Pickett and Missions in the Twilight of the Raj and Dawn of Nationhood (2012); and Anne Mathews-Younes, The Life and Ministry of Mary Webster (2017).
Hundreds of books address Gandhi and Indian independence, but a particularly relevant one—with a chapter by Jones—is S. Radhakrishnan, ed., Mahatma Gandhi: 100 Years (1968); you may also want to look at Robert Ellsberg, ed., Gandhi on Christianity (1991); and James Mathews, The Matchless Weapon: Satyagraha (1989).
For the history of the ashrams, consult Anne Mathews-Younes, ed., A History of the Christian Ashrams in North America (2017) and A History of the Sat Tal Christian Ashram (2018); for more on the Round Tables, look at Mathew Philip, The Unique Christ: Dialogue in Missions (2006).
A number of books on Jones's theology exist. Some to begin with include Stephen Graham, The Totalitarian Kingdom of God: The Political Philosophy of E. Stanley Jones (1998); Donald Demaray and Reginald Johnson, Spiritual Formation for Christian Leaders (2007); Albert Jansen, Unchanging and Unshakable (2013); Douglas Ruffle, A Missionary Mindset (2016); and F. Douglas Powe Jr. and Jack Jackson, eds., E. Stanley Jones: Sharing the Good News in a Pluralistic Society (2018).
Christian History issues
Read these related issues of Christian History on our website. Some are still available for purchase.
• 36: William Carey and the Great Missions Century
• 87: Christianity in India
• 114: Francis Asbury and American Methodism
Videos from Vision Video
Videos on the theme of this issue include: Amy Carmichael; India's Forgotten Children; India's Untouchables; Saving the World; Selected Messages from E. Stanley Jones; and Wisdom from India.
Websites
Many organizations connected to Jones have presences online, including the United Christian Ashrams, the Sat Tal Ashram in India, the E. Stanley Jones Foundation, the Foundation for Evangelism, and the Nur Manzil hospital.
Boston University's missiology collection has short biographies of Stanley, Mabel, and many of their colleagues, with suggestions for further research. You can watch interviews with Anne Mathews-Younes by by Abingdon Press at Ministry Matters and the 100Huntley Show on YouTube.
There are many pictures of Jones, his family, and his colleagues (some of which you have already seen in this issue!) at the E. Stanley Jones Foundation website and at the archives of Asbury Theological Seminary. MKGandhi.org, a site on Gandhi, has some resources relating to Jones, including Gandhi's letters to Jones. CH
By the editors
[Christian History originally published this article in Christian History Issue #136 in 2020]
Next articles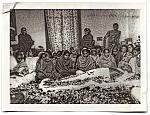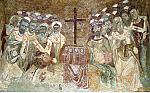 Show more
Subscribe to magazine
Subscription to Christian History magazine is on a donation basis
Subscribe
Support us
Christian History Institute (CHI) is a non-profit Pennsylvania corporation founded in 1982. Your donations support the continuation of this ministry
Donate