Seeking and finding
JOHN CALVIN knew what he wanted in a wife: "This only is the beauty that allures me: if she is chaste, if not too fussy or fastidious, if economical, if patient, if there is hope that she will be interested about my health." But after three potential engagements fell through, he wrote to Farel, "I have not found a wife and frequently hesitate as to whether I ought any more to seek one." When he stopped seeking, he found.
Order Christian History #120: Calvin, Councils, and Confessions in print.
Subscribe now to get future print issues in your mailbox (donation requested but not required).
In his congregation of refugees in Strasbourg was a young widow, Idelette de Bure Stordeur. She, her husband, and their two children had come to Strasbourg as Anabaptists but converted to Reformed views. In early 1540 Jean Stordeur, stricken with plague, died. Idelette grieved the loss of her husband; John sorrowed for the loss of a friend.
Idelette was attractive and intelligent, apparently coming from an upper-middle-class background. She also possessed character and quiet strength. John soon penned another letter to Farel, asking him to come and perform a wedding ceremony in August 1540. John found Idelette to be "the faithful helper of my ministry" and "the best companion of my life," but trials marked their short marriage.
First was an illness that kept them bedridden for the first weeks of marriage. Then Emperor Charles V called John away for several conferences to discuss how Protestants and Catholics might stop their bickering and form a united front against the menacing Turks. John and Idelette were separated for 32 of their first 45 weeks of marriage.
Then came an even greater challenge—the call to return to Geneva. Neither wanted to go, but the city council showered them with gifts: a new robe of fur-trimmed black velvet and a house overlooking the lake. They sent a herald and two-horse carriage to bring Idelette and her children from Strasbourg to Geneva, furnished the new home, and planted a vegetable garden. Idelette added herbs and flowers which scented the air and became a source of pride for John.
Their three children died prematurely. Then Idelette's physical problems worsened as coughing spells dragged her down. Yet she tried to keep John on an even keel; friends remarked he was in better control of his temper. She died in 1549 at age 40. On the day of her death, her serenity impressed John. "She suddenly cried out in such a way that all could see that her spirit had risen far above this world. These were her words, 'O glorious resurrection! O God of Abraham and of all of our fathers, the believers of all the ages have trusted on Thee and none of them have hoped in vain. And now I fix my hope on Thee.'"
John wrote to his friend Viret, "My grief is very heavy. My best life's companion has been taken from me. Whenever I faced serious difficulties she was ever ready to share with me, not only banishment and poverty, but even death itself." He never remarried.
This article is from Christian History magazine #120 Calvin, Councils, and Confessions. Read it in context here!
Christian History's 2015–2017 four-part Reformation series is available as a four-pack. This set includes issue #115 Luther Leads the Way; issue #118 The People's Reformation; issue #120 Calvin, Councils, and Confessions; and issue#122 The Catholic Reformation. Get your set today. These also make good gifts.
By William J. Petersen
[Christian History originally published this article in Christian History Issue #120 in 2016]
William J. Petersen is retired senior editor at Revell Books. This article is adapted from CH 12.
Next articles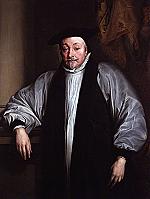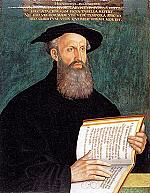 Show more
Subscribe to magazine
Subscription to Christian History magazine is on a donation basis
Subscribe
Support us
Christian History Institute (CHI) is a non-profit Pennsylvania corporation founded in 1982. Your donations support the continuation of this ministry
Donate