Editor's note: Women of the Reformation
AMONG THE GENRES I ENJOY READING are mysteries, fantasy novels, and science fiction. More than once a mystery or fantasy trilogy I've read has expanded to include more than three books. The most famous instance I know of is Douglas Adams's The Hitchhiker's Guide to the Galaxy—described by the publisher as "a trilogy in five parts." (Eventually it became six, because someone else wrote yet another sequel after Adams's death.)
We are in a similar position here. Our four-part Reformation series came out to great acclaim in 2015–2017, accompanied by the documentary This Changed Everything and by our eight-page foldout timeline of the sixteenth century. In that series we showed how reform arose and spread throughout the century, and we told dozens of wonderful stories. But recently it dawned on our team that, though we'd published issues devoted to women in the early church (#17) and women in the Middle Ages (#30), we'd never in 37 years published an issue devoted solely to women in the Reformation.
Enter the fifth issue in our four-issue series.
"Are we not one in our lord?"
We view this issue as a companion to the Reformation series. You'll notice a similar look to our timeline and our art, but these pages are filled with fresh stories of lesser-known women's contributions to reform. Many women highlighted at more length in the Reformation series are background figures here—such as Katie Luther (#115), Idelette Calvin (#120), Teresa of Ávila (#122), and the much-married Wibrandis Rosenblatt (#118).
Doing this freed us up to feature women who may not be as well known, from printers (Margarethe Prüss) to preachers (Katherine Schütz Zell, Marie Dentière) to pamphlet writers (Argula von Grumbach, Zell again). We also have more room for mystics (Ursula Jost), consecrated virgins (Margaret Blaurer), and others besides Katie Luther who pioneered the brand new profession of pastor's wife (Zell again, as well as Anna Bullinger, whose husband Heinrich's courtship letters to her formed the basis of our only lengthy excerpt from a male theologian in this issue—"Honorable and holy," p.11).
And while we certainly mentioned the queens of the sixteenth century as we worked our way through our original four issues, here we bring their stories front and center. In France we spend time with the mother-daughter reform team of Marguerite de Navarre and Jeanne d'Albret. In England we put Henry VIII's conflicted array of six wives (three Catherines, two Annes, and one Jane) and two daughters (Mary and Elizabeth) fully into the spotlight.
I found these women to be fascinating, inspiring, complex, and brave. And over and over again, I noticed one theme—their argument that the gospel they loved compelled them to speak and to serve. I have many favorite quotes from their fiery treatises and compelling conversations to ponder after researching and editing this issue, but I will let Dentière (as translated by Mary McKinley) have the last word:
Did [Jesus] not preach and spread my Gospel so much only for my dear sirs the wise and important doctors? Isn't it for all of us? Do we have two Gospels, one for men and another for women? One for the wise and another for the fools? Are we not one in our Lord? In whose name are we baptized? By Paul or by Apollo, by the pope or by Luther? Is it not in the name of Christ?
CH
By Jennifer Woodruff Tait
[Christian History originally published this article in Christian History Issue #131 in 2019]
Jennifer Woodruff Tait, Managing editor
Next articles
No simple story
How women's roles changed in the sixteenth century
Jennifer Powell McNutt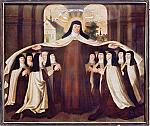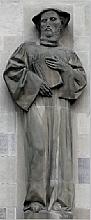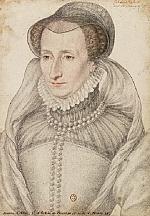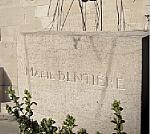 Show more
Subscribe to magazine
Subscription to Christian History magazine is on a donation basis
Subscribe
Support us
Christian History Institute (CHI) is a non-profit Pennsylvania corporation founded in 1982. Your donations support the continuation of this ministry
Donate