George Müller: Recommended resources

[Delighted in God, Roger Steer's biography of Müller]
Books
The most comprehensive biography of George Müller is Delighted in God by Roger Steer (1975). Müller's own works (see below) are also a great source of information on his life, given his meticulous documentation of his activities. Other modern books on Müller include Nancy Garton, George Müller and His Orphans (1963); Bonnie Harvey, George Müller: Man of Faith (1998); and, for children, Janet and Geoff Benge, George Müller (1999). A number of biographies of Müller were written shortly after his death; the most famous is probably Arthur Tappan Pierson, George Müller of Bristol (1899).
Studies of the Brethren (including both the Open and Exclusive branches) include Harold Rowdon, The Origins of the Brethren 1825–1850 (1967); F. Roy Coad, A History of the Brethren Movement (1976); James Callahan, Primitivist Piety (1996); Robert Baylis, My People (1997); Neil Dickson, Brethren in Scotland 1838–2000 (2004); Roger Shuff, Searching for the True Church (2005); Tim Grass, Gathering to His Name (2006) and Witness in Many Lands (2013); Neil Dickson and Tim Grass, eds., The Growth of the Brethren Movement (2006); and Neil Dickson and T. J. Marinello, eds., Culture, Spirituality, and the Brethren (2014) and Brethren and Mission (2016).
Stories of famous leaders, authors, and missionaries associated with the Brethren movement include classics by Mary Guinness Taylor (Hudson Taylor's daughter-in-law) The Story of the Chinese Inland Mission (1893), Hudson Taylor in Early Years (1911), and Hudson Taylor and the China Inland Mission (1918).
Also check out more modern works: Elisabeth Elliot, Through Gates of Splendor (1957) and Shadow of the Almighty (2009) about Jim Elliot and A Chance to Die (2005), about Amy Carmichael; E. Schuyler English, H. A. Ironside (1976); Roger Steer, J. Hudson Taylor (1990); Patricia St. John's autobiography, An Ordinary Woman's Extraordinary Faith (1996) and biography of her father, Harold St. John (2011); Bob Laurent, Watchman Nee (1998); Max Weremchuk, John Nelson Darby (1993); Robert Bernard Dann, Father of Faith Missions (2004, on Groves); Jonathan Burnham, A Story of Conflict (2007, on Newton and Darby); Tim Grass, F. F. Bruce: A Life (2011); and Ian Burness, From Glasgow to Garenganze (2018).
Christian History issues
Read these past issues of Christian History online.
Some are still available for purchase:
• 9: Heritage of Freedom
• 14: Money in Christian History
• 25: Dwight L. Moody
• 52: Hudson Taylor
• 91: The End
Videos from Christian History Institute
Videos on this issue's topic include Robber of the Cruel Streets: The Story of George Müller; Steve Saint: The Jungle Missionary; Amy Carmichael, Mother to the Motherless; and Anthony Norris Groves: The Quiet Trailblazer.
CHI's Torchlighters series includes episodes on Jim Elliot and Amy Carmichael, with George Müller due out in 2019.
Websites
Müller's Narratives and the books adapted from them—The Life of Trust and Answers to Prayer—are available online at Gutenberg.org.
Mullers.org is the online site of the organization that continues to carry out Müller's ministry; it also has a number of historical resources and photographs. GeorgeMuller.org is a Müller fan site mainly focusing on devotionals, quotations, and videos.
An excellent online introduction to the Brethren is found through the Brethren Historians and Archivists Network at BrethrenHistory.org. You will find a bibliography here and also links to read articles from the Brethren Historical Review and to purchase other resources.
Some Brethren resources are also online at the Online Library of Brethren Writers, at Brethren Archive, and at the website of the Christian Brethren Archive in Manchester, which is a great place to visit for research. CH
By the editors
[Christian History originally published this article in Christian History Issue #128 in 2018]
Next articles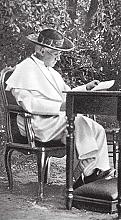 Editor's note: Modern amnesia
An attempt to understand a movement that has sought to combine the best aspects of evangelical and sacramental Christianity, grounded in the Bible and guided by the first few Christian centuries.
Jennifer Woodruff Tait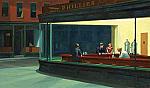 Show more
Subscribe to magazine
Subscription to Christian History magazine is on a donation basis
Subscribe
Support us
Christian History Institute (CHI) is a non-profit Pennsylvania corporation founded in 1982. Your donations support the continuation of this ministry
Donate