More powerful than ancestral spirits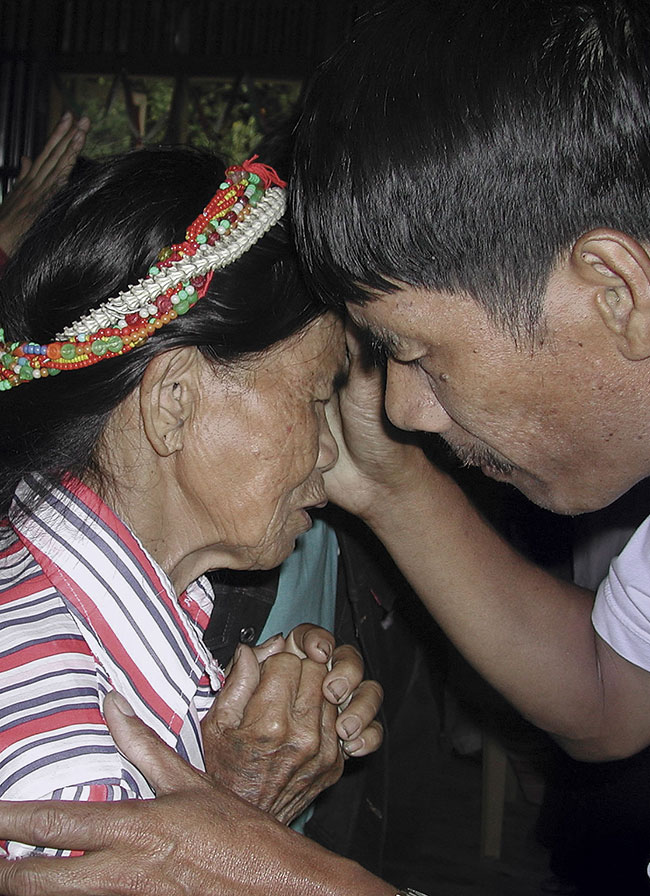 [Above: Healing—Courtesy of Wonsuk Ma]
During the early 2000s, we traveled to the northern Philippines where we were to minister in a tiny mountain church. When we arrived it was already dark, but villagers packed the small church. After a long session of singing and preaching, the prayer time began. My ministry partner, Tito Inio, started laying his hands on people who came to the front for prayer. Most complained of illness and pain, often rooted in chronic poverty. When Inio approached one older woman, someone standing by her told him that she had been deaf for many years.
Inio rebuked the evil spirit and invited Jesus to come to heal her. By this time everyone was watching attentively. Inio moved to stand behind her and snapped his fingers near her ears, one at a time. When he asked if she could hear, she affirmed that she could, but also motioned that there were a lot of other noises. The flood of noises after many years of deafness must have been an incredible but delightful experience.
Inio repeated his prayer, placing his hands on her ears. When asked after the second prayer, she joyfully exclaimed that she could now hear clearly. Inio explained to her that Jesus healed her and died for her to have a good life, both in the world and afterward. People shouted their praise to God who loves his people and is also powerful to protect and bless them.
In this woman's context, the Igorot, a Philippine mountain tribal people, regularly offer sacrifices to ancestral spirits for healing, for good blessings, and to ward off evil spirits—a practice resulting in heavy debts for many families.
Praying for healing and blessing was not new, but asking Jesus contrasted starkly with asking their usual ancestral spirits. Many mountain churches have been founded as a result of miraculous demonstrations of God's love and power through healing. Pentecostal believers emphasize this extraordinary experience of healing and blessing as their "full gospel."
The mountain community we visited was hard to reach; after hours of driving on rugged roads, we had to walk for hours. These small villages have little or no essential services—electricity, roads, running water, school, medical facilities. For generations people have turned mountain slopes into vegetable fields. Their small income is barely enough to survive. In this dire poverty, people are prone to sickness.
When someone is ill, options are few. Sometimes the family will bring the sick member to a town through hours of difficult walking and riding a bus. Often villagers turn to their traditional religion to call the ancestral spirits to heal the person—an expensive practice as the family will need to sacrifice animals to the ancestral spirits. Without money or the ability to travel, some are left to die.
Seeking shelter
Illness and poverty are two prime causes of human suffering. More than a billion people live under the poverty line without enough for basic needs, such as food and shelter. The COVID-19 pandemic has thrown more people into poverty throughout the world. But poverty and illness do not only plague so-called underdeveloped countries. In the large cities of the "developed" West, we see thousands of homeless people and, from 2020 onward, hundreds of thousands of deaths from COVID-19. Many diseases still exist without effective cures. Around the world religions promise solutions to both poverty and illness, and Christianity is one of them. But does the gospel of Jesus Christ stand apart from the others?
Power to heal and bless
Jesus's ministry ranged from the proclamation of God's kingdom to healing, feeding, and calming the storm. In his words, "The thief [Satan] comes only to steal and kill and destroy; I have come that they may have life, and have it to the full" (John 10:10). The Bible explains that sickness and poverty came into human life because of sin; the origin of our suffering, including sickness and poverty, is from Satan. Thus "the reason the Son of God appeared was to destroy the devil's work" (1 John 3:8). The climax of God's love was the death of his Son, Christ, on the cross for our sins (for example, John 3:16).
In Jesus's ministry healing was essential: "Jesus went throughout Galilee, teaching in their synagogues, proclaiming the good news of the kingdom, and healing every disease and sickness among the people" (Matt 4:23). Healing was also proof that Jesus was the Messiah:
When John, who was in prison, heard about the deeds of the Messiah, he sent his disciples to ask him, "Are you the one who is to come, or should we expect someone else?" Jesus replied, "The blind receive sight, the lame walk, those who have leprosy are cleansed, the deaf hear, the dead are raised, and the good news is proclaimed to the poor" (Matt 11:2–5).
Jesus's healing contrasts with many peoples' experience of traditional gods and spirits. As with the Igorots in the Philippines, even good spirits demand expensive animal sacrifices and bring trouble when their demands are not met. When the elderly deaf lady was healed, her family and many others in the village decided to follow Jesus. They believe that the Christian God is more powerful than ancestral spirits.
Preaching healing in combination with material prosperity in this way has led some people to valid doubts and a dismissal of a "prosperity gospel." Indeed, this good news has been used and abused by some preachers and believers for wrong motives. But Christians have applied four tests (see sidebar below) to help discern messengers and their messages of God's healing and prosperity. Many argue that responsible messengers preach prosperity as a state of wholeness—as much as one can be whole in a fallen world—as opposed to only material gain.
God is good
One of the most famous modern preachers of blessing, David Yonggi Cho, explains this concept of wholeness in this way: "God is good, and he is our father. Even though our life struggles today, if we welcome Jesus into our lives, and stand firm in faith, he will bless and transform our soul, body and our life. Have hope in Jesus. Hope that the sick will be healed and the poor have plenty."
Ultimately, preachers should affirm the biblical teaching of God's goodness and his power. We see goodness and power differently throughout Christian history; some experience miraculous intervention and many still endure illness and poverty and yet live a joyous and victorious life in the Lord.
In the case of the deaf mountain woman, her miraculous healing brought her and her entire family out of ancestral spirit worship and into the adoration of the one true God. But the most important thing in the Christian life is not whether we are healed or blessed, but whether the Lord's presence has filled our hearts and lives. CH
Tests of prayer
Christians distinguish responsible preach­ing of prosperity from abuses of the doctrine in several ways:
1. Are people praying for healing and blessing because they need it or want it? If a father asks God for three daily meals for his family and the healing of his child, it is sound. To ask for a luxury car is greed.
2. Does the prayer affirm that God is in charge and acknowledge God's absolute will to heal and bless or not? Or is it an absolute declaration that claims to obligate him to
bless or heal (especially through personal giving)?
3. What is the end desire: does the prayer ask for God's healing and blessing to serve and expand God's kingdom or to increase one's level of comfort and riches?
4. What is the lifestyle of the preachers: do they live modestly, or do they own private jets while their parishioners struggle to survive?
—Wonsuk Ma
By Wonsuk Ma
[Christian History originally published this article in Christian History Issue #142 in 2022]
Wonsuk Ma is distinguished professor of global Christianity at Oral Roberts University and the author or editor of several books including David Yonggi Cho: A Close Look at His Theology and Ministry, Mission in the Spirit, and Pentecostal Mission and Global Christianity.
Next articles
Hope, wholeness, healing
Two doctors discuss prayer and medical interventions working together to promote healing
John R. Peteet, John R. Knight Jr., and the editors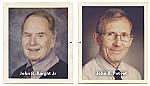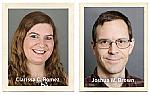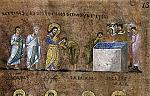 Show more
Subscribe to magazine
Subscription to Christian History magazine is on a donation basis
Subscribe
Support us
Christian History Institute (CHI) is a non-profit Pennsylvania corporation founded in 1982. Your donations support the continuation of this ministry
Donate