Latin America: Recommended resources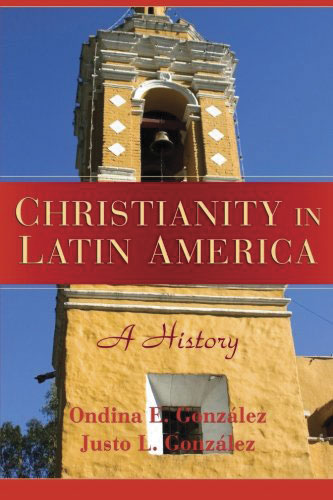 [Ondina E. González and Justo L. González, Christianity in Latin America]
Books
Some basic books about the history of Christianity in Latin America include Enrique Dussel, A History of the Church in Latin America (1974) and (as editor) The Church in Latin America 1492–1992 (1992); Justo and Ondina González, Christianity in Latin America (2007) and (as editors) the sourcebook Nuestra Fe (2014); Lee Penyak and Walter Petry, eds., Religion and Society in Latin America (2009); John Schwaller, The History of the Catholic Church in Latin America (2011); John Lynch, New Worlds (2012); and Joel Cruz, The Histories of the Latin American Church: A Handbook (2014) and The Histories of the Latin American Church: A Brief Introduction (2014).
Gain an understanding of pre-Columbian religion and society in Gordon McEwan, The Incas (2006); Davíd Carrasco, Daily Life of the Aztecs (2008); Michael Smith, The Aztecs (2012); and Michael Coe and Stephen Houston, The Maya (2015).
The colonial period is treated in David Sweet and Gary Nash, eds., Struggle & Survival in Colonial America (1981); Inga Clendinnen, Ambivalent Conquests (1987); Ramón Gutiérrez, When Jesus Came, the Corn Mothers Went Away (1991); Kevin Gosner, Soldiers of the Virgin (1992); James Lockhart, The Nahuas After the Conquest (1992); Luis Rivera, A Violent Evangelism (1992); Steve Stern, Peru's Indian Peoples and the Challenge of Spanish Conquest (1992); Fernando Cervantes, The Devil in the New World (1997); Susan Schroeder, Native Resistance and the Pax Colonial in New Spain (1998); Kenneth Andrien, Andean Worlds (2001); Samuel Edgerton, Theaters of Conversion (2001); Kenneth Mills, William Taylor, and Sandra Lauderdale Graham, eds., Colonial Latin America (2002); Javier Villa-Flores, Dangerous Speech (2006); and Susan Schroeder and Stafford Poole, eds., Religion in New Spain (2015).
Slavery and Afro-Latin life form the focus of Nicole Von Germeten, Black Blood Brothers (2006); Ben Vinson III and Herbert Klein, African Slavery in Latin America and the Caribbean (2007); Nancy Van Deusen, Global Indios (2012); and Pablo Miguel Sierra Silva, Urban Slavery in Colonial Mexico (2018).
Church and state relations and conflicts between Catholicism and Protestantism through the nineteenth century feature in Jay Kinsbruner, Independence in Spanish America (1994); Virginia Garrard-Burnett, Protestantism in Guatemala (1998); Anthony Gill, Rendering unto Caesar (1998); Michael Fleet and Brian Smith, The Catholic Church and Democracy in Chile and Peru (2000); Juan Kessler Jr., Conflict in Missions (2001); Hendrik Kraay, Race, State, and Armed Forces in Independent-Era Brazil (2001); Eric Van Young, The Other Rebellion (2001); Matthew Butler, Popular Piety and Political Identity in Mexico's Cristero Rebellion (2004); and Joel Cruz, The Mexican Reformation (2011).
Gain an introduction to worship, to the Virgin of Guadalupe, and to folk religion in Justo González, ed., ¡Alabadle!: Hispanic Christian Worship (1996); William Taylor, Magistrates of the Sacred (1996); Frank Graziano, Cultures of Devotion (2006); Martin Nesvig, ed., Local Religion in Colonial Mexico (2006); Nora Jaffary, False Mystics (2008); Brian Larkin, The Very Nature of God (2011); Timothy Matovina, Theologies of Guadalupe (2018); William Taylor, Shrines and Miraculous Images (2019); and the coffee-table art book The Virgin of Guadalupe (2012) by John Annerino.
Read more about women's roles in Mary Giles, Women in the Inquisition (1998); Kathleen Ann Myers, Neither Saints nor Sinners (2003); Nancy Van Deusen, Embodying the Sacred (2017); Brianna Leavitt-Alcántara, Alone at the Altar (2018); María Del Socorro Castañeda-Liles, Our Lady of Everyday Life (2018); and Jessica Delgado, Laywomen and the Making of Colonial Catholicism in New Spain, 1630–1790 (2018).
Finally, learn about Pentecostalism, liberation theology, and other twentieth-century developments in Todd Hartch, Missionaries of the State (2006) and The Rebirth of Latin American Christianity (2014); Paul Freston, ed., Evangelical Christianity and Democracy in Latin America (2008); Daniel Salinas, Latin American Evangelical Theology in the 1970's (2009); Justo González, Mañana: Christian Theology from a Hispanic Perspective (2010); Daniel Ramírez, Migrating Faith (2015); Miguel Alvarez, ed., The Reshaping of Mission in Latin America (2016); Edward Cleary and Hannah Stewart-Gambino, eds., Power, Politics, and Pentecostals in Latin America (2018); Lilian Calles Barger, The World Come of Age: An Intellectual History of Liberation Theology (2018); and Edgardo Colón-Emeric, Óscar Romero's Theological Vision (2018).
Christian History issues
Here are past issues on some topics related to this issue's themes. You can read them all online, and some are still available for purchase:
• 35: Columbus and Christianity
• 58: Rise of Pentecostalism
• 62: Bound for Canaan
• 109: Modern Age of Persecution
Videos from Vision Video
Videos on this issue's topic include Azusa Street Project; some episodes of the 5-DVD set Catholicism; and Romero: Collector's Edition.
Websites
For the English-speaking reader, some places to begin include the Modern History Sourcebook (especially the sections on colonial and twentieth-century Latin America); a Pew Research Report on Religion in Latin America; an issue of Fuller Studio devoted to the encounters between Europeans and indigenous Latin Americans; a collection of links on Pentecostalism by a professor at Drew University; and the somewhat quirky website LiberationTheology.org (which is not limited to Latin American forms of liberation theology). Search engines will also lead you to articles on many of the major figures discussed here. CH
By the editors
[Christian History originally published this article in Christian History Issue #130 in 2019]
Next articles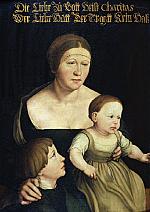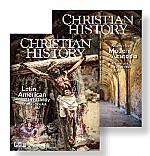 No simple story
How women's roles changed in the sixteenth century
Jennifer Powell McNutt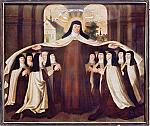 Show more
Subscribe to magazine
Subscription to Christian History magazine is on a donation basis
Subscribe
Support us
Christian History Institute (CHI) is a non-profit Pennsylvania corporation founded in 1982. Your donations support the continuation of this ministry
Donate