Letters to the editor
Making friends with Quakers
Our first order [of CH #117] was of 80 copies, and we gave those all out. I even had to put some of my out-of-state relatives on hold until I ordered 30 more. It's been fun to be able to have such an informative, well-written, compact piece on Quakers to be able to give to folks, as well as having such wonderful artwork and graphics.—Scott Wagoner
The Quaker issue is wonderful, as are all issues. I was particularly glad to see the wide spectrum of Quaker scholars. My book on Benezet, To Be Silent Would Be Criminal (2007), includes Benezet's antislavery writings, as well as his correspondence with John Wesley, Patrick Henry, and Benjamin Franklin, as well as fellow Quakers. It was Benezet who single-handedly brought Wesley into the cause when Wesley was 69 years old, and half of Wesley's Thoughts Upon Slavery (1774) was word-for-word Benezet material. —Irv Brendlinger, George Fox University, Newberg, OR
Thanks so much for recommending your resource to our readers! Yes, we know that Wesley loved to "borrow" other folks' stuff, including Benezet's.
Whatever happened to issue 9?
I am looking for copies of issues #9 Heritage of Freedom and #79 African Apostles. Any chance that they are available or will be reprinted? With them I would have a complete set. Your magazine is both informative and inspirational, causing me to return to my church history roots.—Milt Sernett
As you plan to reprint earlier issues, please consider #9 Heritage of Freedom and #24 Bernard of Clairvaux. These are the only two issues that I am missing in my collection. Thanks a million for your hard work. God bless. —George Davalyan, Arcadia, CA
Ah yes, the mysterious, unique, and rare issue #9! How we wish we could reprint it, but, alas, we don't have the rights. Back in 1986, we were given the opportunity for a single printing of the book Heritage of Freedom. Knowing our readers would enjoy it (and grateful to get out of a time crunch), we printed the thin hardback as "issue #9." It was an immediate success. Used copies are sometimes available on resale websites. As for other reprints, check our website for a current list!
Order Christian History #119: The Wonder of Creation in print.
Subscribe now to get future print issues in your mailbox (donation requested but not required).
Three cheers for Charlie
I just came across your site while searching for additional information on Charlemagne. It was nice to read a Christian perspective of his life. (I am a Christian myself.) It has given me some food for thought. —Peter D. A. Warwick
We really enjoyed working on that issue (#108). The forces in Charlemagne's day helped form what we think of as Western Christianity today. Glad you liked it too!
Just a few issue ideas
Please reprint: St. Francis of Assisi, The Crusades, and Faith in the Middle Ages. Some ideas for future issues: St. Gregory Palamas, Christian mysticism, Christian anti-Semitism, the Inquisition, Thomas Merton, the Jesuits, St. Ignatius Loyola, the Catholic Reformation, Mount Athos, Pope John XXIII, the Second Vatican Council, Matthew the Poor, Constantinople, The Great Monastery, Pope Pius XII, St. Clare, St. Therese, Evelyn Underhill, Dorothy Day, Simone Weil.—Alex Ingles, Wildomar, CA
You'll see an article in this issue on Palamas and Christian mysticism (pp. 17–20)—and we've got an issue (#122) coming up on the Catholic Reformation to complete our four-issue series on the Reformation. Visit our searchable website for articles on many of these topics!


Christian History probably saved my life
My guess is the back issues in my trunk absorbed most of the impact. I'm fine but the car is history—no pun intended. —Fred Smith
Fred, this is a new and creative use of CH, but we hope you never use it in this way again! We've sent Fred a set of new slipcases to help keep his collection in tip-top shape. CH
This article is from Christian History magazine #119 The Wonder of Creation. Read it in context here!
By readers and the editors
[Christian History originally published this article in Christian History Issue #119 in 2016]
Next articles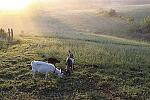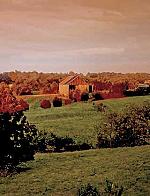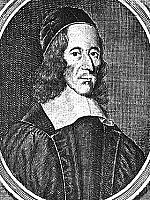 Show more
Subscribe to magazine
Subscription to Christian History magazine is on a donation basis
Subscribe
Support us
Christian History Institute (CHI) is a non-profit Pennsylvania corporation founded in 1982. Your donations support the continuation of this ministry
Donate