Introduction
A snowy landscape. A beaming lamppost. A world where it is always winter and never Christmas. The opening scenes of C. S. Lewis's The Lion, the Witch, and the Wardrobe set the stage, and readers young and old await Aslan's return to Narnia, bringing with him the joy of Christmas.
While Lewis doesn't mention the birth of Christ specifically, he writes out of a deep sense of wonder and joy at the Incarnation as a world-transforming event: the Word becoming flesh (John 1:18). In one famous essay Lewis called it "The Grand Miracle."
You may be entering this Advent season with a sense of inadequacy. Perhaps your life is filled with great difficulty, the deep grief of loss, discouragement, financial concerns, addiction, depression, or even a sense that God is far from you.
The good news is that you are actually in a wonderful place to begin a meaningful Advent journey. For this season isn't about what we must accomplish, but rather about what God has already done in the miracle of the Incarnation. In fact all we need to do is invite God into the authentic reality of our messy, broken, complicated lives—to be transparently present to him in the midst of our weakness. How do we best do this? Slow down and spend time in quiet—as Jesus taught us—to read the words of Scripture and to listen to our God right where we are.
Christian History Institute and the Marion E. Wade Center have accordingly gathered together daily devotional reflections from scholars and Christian leaders who have been inspired by the writings of the seven authors collected by Wade and featured in Christian History issue #113, The Seven Sages. We've included a bonus offering based on a writing of Joy Davidman, Lewis's American wife. These authors are very different—ranging over several generations, with various occupations, and writing in a variety of genres. Some were members of the informal conversational group called the Inklings that gathered around Lewis and Tolkien; others were not. All, though, were united by two characteristics Lewis once used to describe the Inklings: "a tendency to write, and Christianity." And the Christianity that united them was grounded in a robust doctrine of God become Man.
Since Advent begins on a different day every year, we have chosen to begin with November 28—allowing for a full four weeks of Advent reflections. You may start on that day or on whatever day Advent begins in this year's liturgical calendar.
You will find reflections by scholars and novelists, administrators and pastors, actors and essayists, parents and children. Like the Wade authors who inspired them, they are united in being bowled over by the Grand Miracle of the Incarnation. We pray as you ponder these meditations this Advent that you will be brought anew to marvel at the birth of the Holy Child who came to redeem us by becoming one of us, and to say with joyful anticipation: "Come, Lord Jesus, come!"
—Jennifer Woodruff Tait, Christian History
—Marjorie Lamp Mead, Marion E. Wade Center
By Jennifer Woodruff Tait and Marjorie Lamp Mead
[Christian History originally published this article in Christian History Issue #133+ in 2019]
Next articles
Introduction
Lent developed out of periods of prayer and fasting by new converts in the early church
Jennifer Woodruff Tait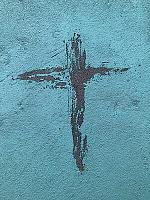 Lent Week One
Scriptures and meditations for the first week of Lent
CHI Staff and Associates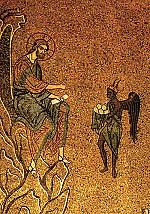 Lent Week Two
Scriptures and meditations for the second week of Lent
CHI Staff and Associates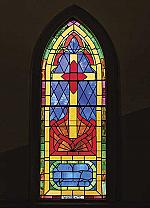 Show more
Subscribe to magazine
Subscription to Christian History magazine is on a donation basis
Subscribe
Support us
Christian History Institute (CHI) is a non-profit Pennsylvania corporation founded in 1982. Your donations support the continuation of this ministry
Donate