Introduction
What do you think of when you hear the word Lent? It may summon up ideas of giving up chocolate or other small indulgences, or of seeking to spend more time in prayer and Scripture reading in the weeks leading up to Easter. Perhaps images come to mind of people with crosses on their foreheads on Ash Wednesday, or of Jesus in the wilderness, or of the many dramatic events of Holy Week—leading ultimately to the moment when the Savior of the world died on a Calvary cross.
The word Lent comes from a German word meaning "lengthening," referring to days growing longer in spring, when Lent traditionally occurs in the northern hemisphere. Lent developed out of periods of prayer and fasting by new converts in the early church in preparation for baptism; a form of the practice for everybody was a feature of Christian liturgy and spirituality by the fourth century.
Based on Christ's 40 days in the wilderness as well as on other great biblical "forties" (40 days of rain on the ark, 40 days of fasting by Moses on Mount Sinai, 40 years in the wilderness), Lent is celebrated as 40 days beginning on Ash Wednesday and ending on Holy Saturday (not counting Sundays, as each Sunday is meant to be a "little Easter").
After the positive reception of our Advent devotional The Grand Miracle (a collaboration with the Wade Center), we here at CH conceived of the idea of publishing a similar booklet to accompany you on yearly journeys through Lent. This time we've drawn quotes from throughout church history, selected one for each weekday, and paired them with readings from the Scriptures on Sundays and holy days.
We've asked members of our Christian History Institute team to reflect on the quotes and the Scriptures. The devotional goes forward all the way through the Saturday after Easter Sunday—traditionally, Easter has been celebrated as a 50-day season, and, although we haven't rounded out a full 50 days here, this additional week of prayer and reflection is meant to help us contemplate more fully the glory of the Resurrection.
We hope that journeying with these brothers and sisters in Christ from the past through Lent and into Easter will prepare your hearts and minds to follow Christ every day of the year. —by Jennifer Woodruff Tait
By Jennifer Woodruff Tait
[Christian History originally published this article in Christian History Issue #145+ in 2023]
Next articles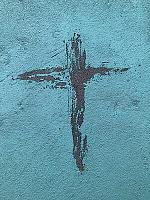 Lent Week One
Scriptures and meditations for the first week of Lent
CHI Staff and Associates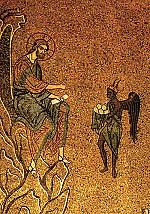 Lent Week Two
Scriptures and meditations for the second week of Lent
CHI Staff and Associates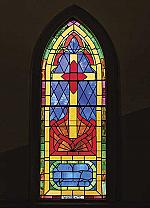 Lent Week Three
Scriptures and meditations for the third week of Lent
CHI Staff and Associates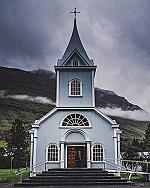 Show more
Subscribe to magazine
Subscription to Christian History magazine is on a donation basis
Subscribe
Support us
Christian History Institute (CHI) is a non-profit Pennsylvania corporation founded in 1982. Your donations support the continuation of this ministry
Donate