A trumpet call for China: Lottie Moon
Lottie Moon was born in 1840 in Virginia, where she grew up on Viewmont Plantation not far from Monticello. From a wealthy family, Moon enjoyed the advantages of an outstanding education and became one of the first women in the South to complete coursework for a master's degree. She knew seven different languages and sometimes read the New Testament in its original Greek.
The death of Lottie's father and the Civil War hurt the fortunes of the Moon family, and Lottie began working as a teacher. As a young woman, she also committed her life to Christ. When the Southern Baptist Foreign Mission Board appointed her younger sister Edmonia (1851–1908) as a missionary to China, Lottie took note. Now that the board had begun sending single women overseas, Lottie wanted to be part of this group. In 1873 she set sail for China, a country her sister would soon leave but where Lottie would spend nearly 40 years.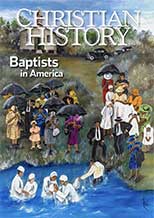 Buy Christian History #126 Baptists in America.
Subscribe to Christian History.
In China, Moon taught in girls' schools, evangelized in towns and villages, and opened a mission station in the country's interior—an unusual role for a single woman. Over time she adopted Chinese dress and grew to love the people of China.
Moon famously wrote hundreds of letters to Southern Baptists, urging them to support international missions. She wrote, "Could a Christian woman possibly desire higher honor than to be permitted to go from house to house and tell of a savior to those who have never heard his name?" Later she urged, "Oh! That my words could be as a trumpet call, stirring the hearts of my brethren and sisters to pray, to labor, to give themselves to this people."
Moon's efforts led to the formation of the Woman's Missionary Union and the establishment of what became known as the Lottie Moon Christmas Offering, which has raised more than $2 billion for missions. Lottie Moon died in 1912, having given her all for Christ. More than a century later, she remains the most famous Southern Baptist missionary of all time.
By Melody Maxwell
[Christian History originally published this article in Christian History Issue #126 in 2018]
Melody Maxwell is assistant professor of Christian studies at Howard Payne University and the author of two books on Baptist women,
The Woman I Am
and
Torches in the Corridor
.
Next articles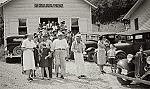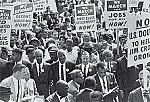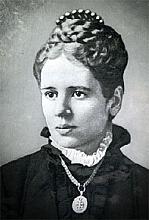 Show more
Subscribe to magazine
Subscription to Christian History magazine is on a donation basis
Subscribe
Support us
Christian History Institute (CHI) is a non-profit Pennsylvania corporation founded in 1982. Your donations support the continuation of this ministry
Donate