A SOUR GREETING FOR TWO QUAKER WOMEN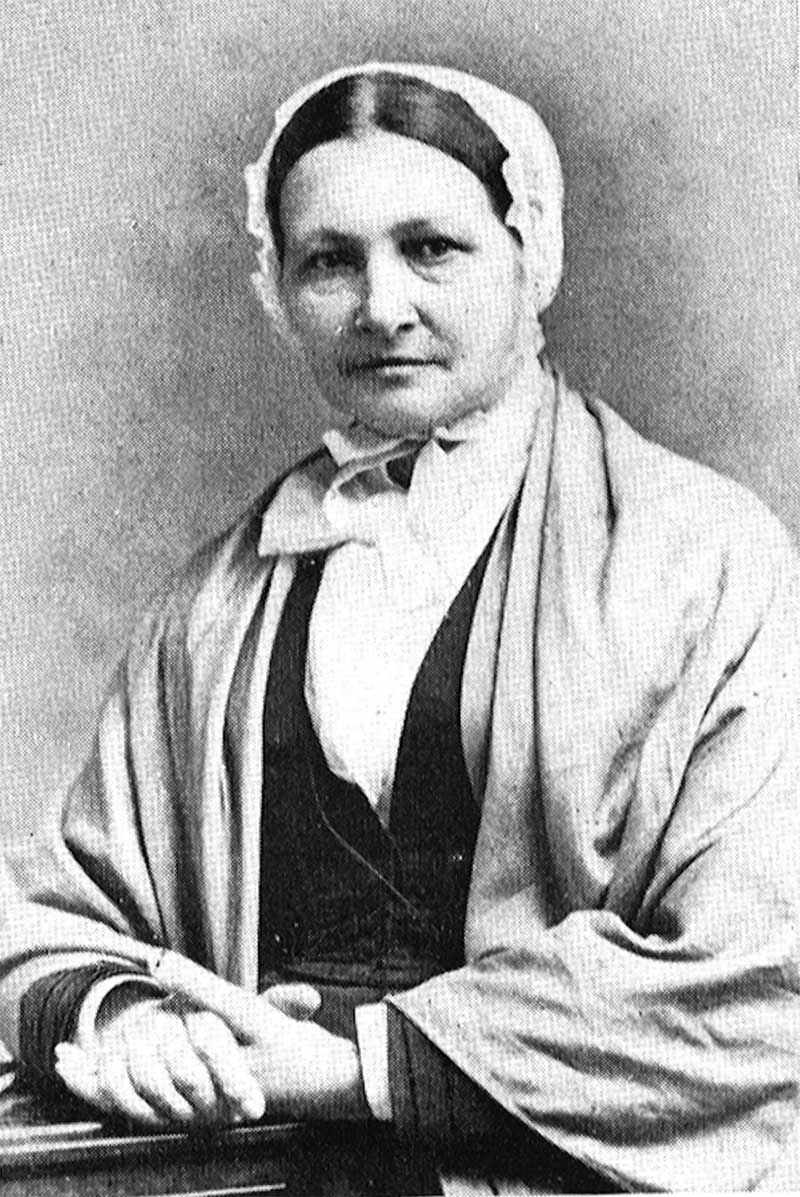 [19th century Quaker woman—Charles Frederick Holder, Quakers in Great Britain and America (New York: Neuner 1913)]
TWO QUAKER MISSIONARIES, Ann Austin and Mary Fisher, arrived in Boston harbor on this day, 11 July 1656, the first of their sect to reach New England. They were greeted with cruelty. The Puritans who ruled Massachusetts regulated religious teachings and behavior. News from England had prejudiced them against Quakers, whom they classed with heretics.
Deputy Governor Richard Bellingham boarded the ship Swallow, ordered the women to remain aboard until further notice, searched their belongings, and confiscated about one hundred books they had brought with them. According to Boston authorities, these "contained most corrupt, heretical, and blasphemous doctrines, contrary to the truth of the gospel here professed amongst us."
The Boston council met at once. Deploring the women's "dangerous, heretical, and blasphemous opinions" which "they came here purposely to propagate," the council ordered their books burned, the women imprisoned with no opportunity to speak to anyone, and the Swallow's owner, Simon Kempthorn, to give security that he would transport the women back to Barbadoes, or cause them to be transported.
The authorities then forced Austin and Fisher to strip and examined them closely for signs of witchcraft. Austin claimed that one of the searchers was "a man in womens apparel." To prevent anyone seeing or speaking to them, the window of their cell was boarded up. No arrangement was made to provide them with food.
Nicholas Upsall, an innkeeper with a Christian heart, offered to pay the women's fines if he could speak with them. His request was denied. Indeed, Bostonians were warned that anyone attempting to speak with the heretics would be fined five pounds. Upsall then bribed the jailer five shillings a week to take food to the prisoners, who otherwise might have died of starvation.
Boston held the women five weeks, until another ship owner, William Chicester, agreed to take them back to Barbadoes. During those five weeks, the pair were permitted neither candle nor writing material in their darkened cell. When they left, the jailor kept their Bible and bedding as his payment.
Shortly afterward, Upsall, an elderly man, was banished from Massachusetts for protesting the treatment of a second group of Quakers. Although Upsall was a blameless Puritan and a faithful churchgoer, the authorities showed him no leniency. He found shelter with an Indian chief in the area now known as Rhode Island.
—Dan Graves