Paul Gerhardt Left a Legacy of Beloved Hymns
WHAT GEORGE HERBERT'S POETRY was to the Church of England, Paul Gerhardt's was to Lutherans in Germany. He did not write entire hymnals worth of songs as Charles Wesley and Fanny Crosby did, but his one hundred and twenty three hymns are greatly beloved.
Bach used Gerhardt texts in over twenty of his cantatas. Movement five of Cantata number 153 "Look, Dear God, How My Enemy" used his most famous hymn, "Commit Whatever Grieves Thee," which calls us to turn all our sorrows over to God who gives faithful care and guides the heavens. Gerhardt had need of his own advice, for his life was difficult and filled with sorrows.
Born in 1606 or 1607, Gerhardt lived through the terrible Thirty Years' War. His home was burned and with it most records about his life, so that we now know little of his past. We do know that he attended university and wrote poetry, but because of the unstable times was unable to find employment except as a tutor. Recognition began to come his way when his friend Johann Cruger published eighteen of his poems in a well-known Lutheran hymnal in 1647.
Not until he was forty-five did Gerhardt find ecclesiastical employment. A church committee recommended him to the town of Mittenwalde, praising his diligent scholarship, peace-loving disposition, blameless life, and esteem among Berliners "both high and low." This enabled Gerhardt to marry his long-time sweetheart Anna Maria Barthold. Their first child died in infancy as well as all that followed, except one.
After a few years, Gerhardt transferred to Berlin where crowds flocked to hear him preach. But conflicts between Lutherans and Reformed brought Gerhardt into additional hardship. The region's elector, who held Reformed views, demanded that the Lutherans sign an agreement which included renouncing their Book of Concord. Since Gerhardt had especially promised to defend this statement of faith when he was ordained, his conscience would not let him sign. He had been so conciliatory with Reformed pastors, however, that they pleaded his case. So did the citizens of Berlin. Nonetheless, the elector expelled him from his position. At the same time, Gerhardt lost the financial assistance of a long-time patroness, leaving him very poor. Within two years, his wife died.
Her death came about the time Gerhardt was offered and accepted a lower-ranked position at Lübben. He continued to write hymns that greatly influenced diverse individuals, from the Wesley brothers to Dietrich Bonhoeffer. John Wesley translated "Jesus, Thy Boundless Love to Me" for his English Methodists:
Jesus, Thy boundless love to me
No thought can reach, no tongue declare;
Unite my thankful heart with Thee
And reign without a rival there.
At the age of seventy, Gerhardt wrote a last testament for his surviving son, in which he anticipated seeing Christ "face to face." He died on this day, 27 May 1676 with the words of one of his hymns on his lips.
—Dan Graves
----- ------ ------
For more on the use of hymns, watch A History of Christian Worship: Part 4, The Music.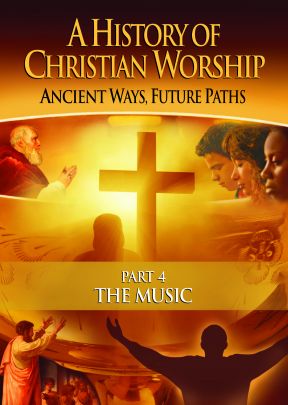 A History of Christian Worship Part 4: The Music can also be streamed at RedeemTV
And read Christian History #31, Golden age of hymns