Death of Egbert, England's Schoolmaster
THROUGHOUT the troubled Middle Ages, the church stirred the embers of learning and kept them alive. The libraries of that period were usually to be found in church schools, its calendar calculations were made by churchmen, and much of the technical innovation came from monasteries.
Egbert of York was one of the educators who kept the embers glowing. He was a cousin of King Ceolwulf of Northumbria and brother of King Eadbert. After training at a monastery, he traveled to Rome where he was consecrated as a deacon. After his return to England, he became bishop of York about 732. Conditions were in disarray; the last bishop had been pleasure-loving and had woefully neglected his diocese.
Encouraged by the godly Bede, Egbert set out to straighten up the mess. To authenticate his authority, he obtained a pallium from Rome as certification that the pope had raised him to the level of archbishop. He beautified his cathedral, wrote manuals of discipline, and prepared a book of penances for explicitly named sins. Although he ordered his priests to preach the gospel of Christ to the people every Sunday, the penances created the impression that sins could be paid for by human penalties. On the good side, he also instructed that one third of tithes go to help the poor.
In addition to an archbishop's usual duties, such as saying mass and overseeing other bishops, Egbert founded a cathedral school in which he taught divinity and for which he amassed a considerable library collection. Students came from all over England to study with him and his assistant Aelbert. The most famous of these pupils was Alcuin, whom Charlemagne later took away to be chief educator of his empire. To Alcuin we owe the following description of a day in Egbert's life:
As soon as he was at leisure in the morning, he sent for some young clerks, and sitting on his couch taught them successively till noon, at which time he retired to his private chapel and celebrated Mass. After dinner, at which he ate sparingly, he amused himself with hearing his pupils discuss literary questions in his presence. In the evening he recited with them the service of complin,* and then calling them in order, he gave his blessing to each as they knelt in succession at his feet.
On this day, 19 November 766, Egbert died, committing his precious library to the care of Alcuin.
—Dan Graves
*Complin, now spelled compline: an evening prayer service.
---------------
For more on Alcuin, Egbert's protege, see Christian History #108, Charlemagne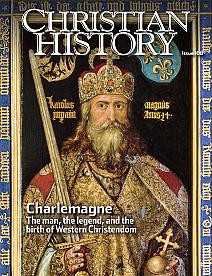 Christianity has produced many great educators, among them the great Comenius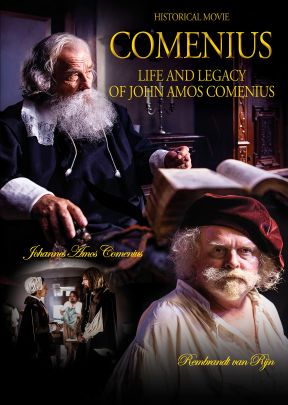 Comenius can also be streamed at RedeemTV