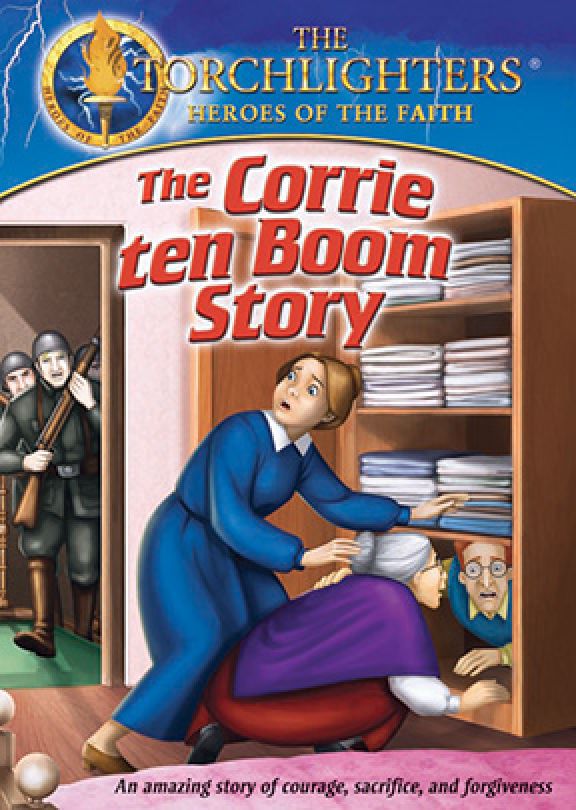 Torchlighters: The Corrie ten Boom Story
Introduce children to the story of Corrie ten Boom, who helped protect Jews from the Nazi regime during World War II. An amazing story of courage, sacrifice, and forgiveness.
Item number: 501538D
Media type: DVD
Running Time: 34 Min
Region: All
Production Year: 2013
Producer: Christian History Institute
Description
Corrie ten Boom and her family are masters of their craft; they repair broken watches and return them safely to their owners. But as the evil of World War II sweeps through their city, a new kind of "watch" comes to their care: an innocent Jewish baby, desperately needing protection from the cruelty of the new Nazi regime. How will the ten Booms keep this baby and many others out of harm's way, and what will be the cost of serving God amidst unthinkable evils? When faith is tested, hope is tried, and love is strained, will Corrie's God prevail? See her amazing story of courage, sacrifice, and forgiveness anew through this gripping episode of The Torchlighters.

Torchlighters is a series of animated programs for youth ages 8-12, presenting the lives of true-life heroes from Christian history. When kids see what God can do through a "Torchlighter" who is devoted to carrying out His will and purposes, they too may want to carry a torch of faith by serving Him. Widescreen

For more information on the Torchlighters series, visit www.torchlighters.org.

DVD Special Features:
• English and Spanish languages with optional English and Spanish subtitles
• Corrie ten Boom: A Faith Undefeated, a 55-minute documentary
• Comprehensive leader's guide with lesson plans, background information, and more
• Reproducible student handouts, including comprehension and discussion questions, puzzles, activities, coloring, and more
• More activities for children at www.torchlighters.org and www.kidsofcourage.com

Customers in Australia or New Zealand, please visit www.christianmultimedia.org.au/.