The greatest stories ever told
In the famous prison movie The Shawshank Redemption (1994), unjustly imprisoned banker Andy Dufresne escapes at the end of the film and exposes prison warden Norton's money-laundering operation, which Norton made Dufresne facilitate. In one of the film's most memorable moments, Norton finds that Dufresne has taken the ledgers proving the money laundering from their hiding place and replaced them with a Bible. The warden opens the Bible and sees the outline of the rock hammer Dufresne used to chip his way to freedom through the prison walls over the past two decades. With it is a note reading, "Dear Warden, You were right. Salvation lay within."
The Shawshank Redemption is only one out of thousands of American movies that have used the Bible in some way since Marc Klaw and Abraham Erlanger filmed a Bohemian passion play in 1897—a production now considered the first use of the Bible in the movies. While the Bible obviously plays a role in films from Christian producers such as A Thief in the Night (1972), The Cross and the Switchblade (1970), Jesus (1979, sometimes called "The Jesus Film"), Jonah (2002), Amazing Grace (2006), and Son of God (2014), stories from and about the Bible have also found a much larger audience in Hollywood and beyond.
Swords and sandals
Of course many movies, such as Shawshank, use biblical ideas, content, or themes to tell their story. The list includes such classic blockbusters as Chariots of Fire (1981), in which Eric Liddell's faith powers the plot; Saving Private Ryan (1998), with its Bible-quoting private, Daniel Jackson; the story of devout Catholic mutant Nightcrawler in X2 (2003); The Book of Eli (2010), in which the protagonist carries a Bible across a postapocalyptic United States; Nat Turner's Scripture-fueled revolt in The Birth of a Nation (2016); and the Bible-inspired pacifism of hero Desmond Doss in Hacksaw Ridge (2016).
But there has also been a huge market across the decades for movies that directly retell Bible stories. The popularity of movies about the Bible (and related stories of the early church) began with Quo Vadis (1913), a silent film about Christian persecution under Nero. The movie is now considered to be the first true Hollywood blockbuster of any kind.
The 1920s and 1930s featured biblical epics that have endured, such as Ben-Hur (1925), The Ten Commandments (1923), King of Kings (1927), Noah's Ark (1928), and The Sign of the Cross (1932). But it was post–World War II America that saw a real explosion of biblical films, including Samson and Delilah (1949), David and Bathsheba (1951), The Robe (1953), Barabbas (1961), and nonsilent versions of Ben-Hur (1959) and The Ten Commandments (1956).
These films are part of a genre commonly called "sword-and-sandal" (set in the Greco-Roman era, it also encompasses retold pagan myths such as 1959's Hercules). The Greatest Story Ever Told (1965) closed out this age of epics, but filmmakers have continued to put Bible stories on screen all the way into the twenty-first century.
Jesus Christ Superstar (1973), The Last Temptation of Christ (1988), Exodus (2014), and Noah (2014) controversially reinterpret their source material to attempt modern relevance. Like Temptation, Godspell (1973) was based on a famous stage musical about Jesus; it dramatizes much of the Gospel of Matthew on screen. The Prince of Egypt (1998) uses animation to tell the story of Moses, while The Gospel of John (2003) uses the Good News Bible word-for-word as its script. The Passion of the Christ (2004) became the highest-grossing Bible movie ever despite some gruesome scenes and dialogue entirely in Hebrew, Aramaic, and Latin. And recently Risen (2016) once again put Christ's life, and its influence on one searching Roman soldier, on screen.—Editors
By the editors
[Christian History originally published this article in Christian History Issue #138 in 2021]
Next articles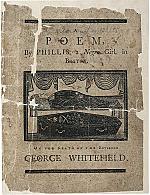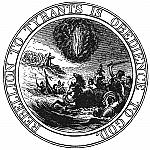 Show more
Subscribe to magazine
Subscription to Christian History magazine is on a donation basis
Subscribe
Support us
Christian History Institute (CHI) is a non-profit Pennsylvania corporation founded in 1982. Your donations support the continuation of this ministry
Donate