Christian History Timeline: The gospel brings healing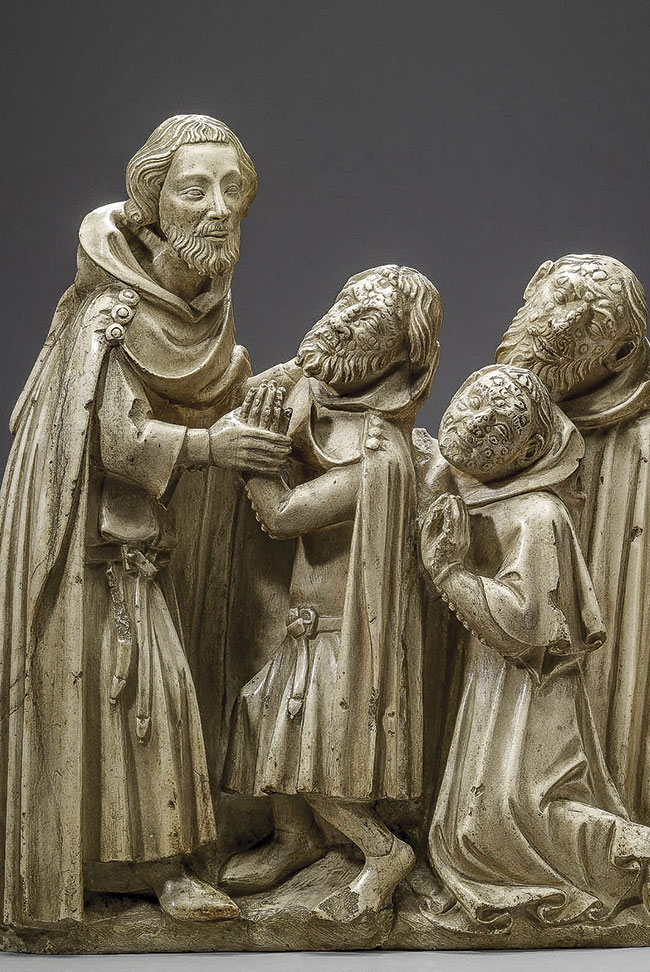 [Above: Anonymous, Saint Elzéar Curing the Lepers, c. 1373. Alabaster, French.—Walters Art Museum / [Public domain] Wikimedia]
— c. 30s Healing is a prominent feature of Jesus's ministry.
— c. 93–94 Josephus refers to Jesus in his Antiquities as a miracle-worker.
— Early 100s Quadratus, a bishop, writes that some of those whom Jesus healed had lived all the way into his own era.
— c. 240 Gregory the Wonderworker becomes bishop of Neocaesarea; his many healing miracles help evangelize for the Christian faith.
— c. 304 Lucy, a young Christian woman from Sicily, is martyred for her faith; her mother's healing had spurred her to ministry among the poor.
— c. 320 Nino, a Roman woman, prays for healing of the queen of Iberia, who then converts to Christianity.
— 405 Jerome finishes his translation of the Bible, which uses the Latin term for "save" rather than "heal" and influences many later translations.
— 415 The tomb of Stephen the Deacon is discovered and becomes a shrine where miraculous healings are reported. Many shrines will become the sites of reported healings in the Middle Ages, a few of which are mentioned below.
— 426 Augustine writes about Stephen's tomb in City of God, testifying to his own changing views on miraculous healing.
— 500s Pope Gregory I writes the Dialogues, which reports on miraculous healings attributed to many Italian saints, most famously Benedict.
— 814 Pilgrimage begins to the Shrine of St. James at Santiago de Compostela, Spain.
— 687 Cuthbert, former prior of a monastery in Northumberland and bishop of Lindisfarne, dies. His tomb becomes one of the most visited medieval pilgrimage sites, and many healing miracles are reported.
— 1171 The shrine of the murdered Thomas à Becket is opened at Canterbury. Monks record 703 miracles at the shrine; stained glass windows are added to the shrine depicting the most famous healing miracles.
— 1252 Peter of Verona, renowned as a miracle-worker, is killed by an assassin.
— c. 1265–1274 Thomas Aquinas systematizes the church's theology of miracles in the Summa Theologica.
— c. 1300s The Roman Catholic Church begins to refer to the anointing of the sick as "extreme unction" and reserves it for those near to death.
— c. 1374 Catherine of Siena prays for Matteo Cenni to recover from plague, which he does.
— 1520 Martin Luther writes against extreme unction in Babylonian Captivity of the Church.
— 1536 Teresa of Ávila falls ill and is healed after seeing visions of Christ.
— 1542 Luther prays successfully for his friend Philip Melanchthon to be healed.
— 1565 Johann Habermann publishes Prayer Booklet.
— 1730s The First Great Awakening begins, part of a period of transatlantic revival.
— 1743 Mercy Wheeler experiences a dramatic healing during the Great Awakening. Benjamin Lord publishes God Glorified in His Works.
— 1858 The healing shrine at Lourdes (France) is established.
— 1887 A. B. Simpson begins preaching that Jesus is Savior, Sanctifier, Healer, and Coming King. His evangelism leads to the founding of the Christian and Missionary Alliance.
— 1898 Lillian Yeomans escapes drug addiction through the ministry of John Alexander Dowie.
— 1900 Dowie establishes Zion, Illinois.
— 1906 A revival breaks out at the Azusa Street Mission in California. William Seymour, the movement's leader, begins publishing the newspaper Apostolic Faith.
— 1947 Agnes Sanford publishes The Healing Light.
— 1951 Demos Shakarian starts the Full Gospel Businessmen's Fellowship International.
— 1952 Robert Doherty founds Bethel Church, now a Charismatic megachurch, in California. Josiah Akindayomi founds the Redeemed Christian Church of God in Nigeria.
— 1954 A revival breaks out in Argentina focused around American preacher Tommy Hicks.
— 1959 The Charismatic movement spreads to mainline churches.
— 1962 Kathryn Kuhlman publishes I Believe in Miracles.
— 1967 Evangelist Reinhard Bonnke undertakes his first mission in Africa. Charismatic revivals break out in the Catholic Church.
— 1972 After Vatican II, Roman Catholics officially revert to the older name "anointing of the sick" and emphasize that it is not only for the dying.
— 1977 Edir Macedo founds the Igreja Universal do Reino de Deus in Brazil.
— 1978 First healing is reported at Calvary Chapel, Yorba Linda, CA.
— 1982 John Wimber's course, "MC510: Signs, Wonders, and Church Growth," begins at Fuller Theological Seminary.
— 1987 John Wimber and Kevin Springer publish Power Healing.
— 1980 Heidi and Rolland Baker found Iris Global Ministries in California.
— 1992 Henry Madava founds Victory Christian Church in Ukraine.
— 1994 Revival led by Randy Clark breaks out in Toronto. Sunday Adelaja founds the Embassy of the Blessed Kingdom of God for All Nations in Ukraine. Clark founds Global Awakening.
— 2000 Leif Hetland founds Global Mission Awareness in Georgia.
— 2011 The Global Medical Research Institute is founded to study healing prayer scientifically.
By the editors
[Christian History originally published this article in Christian History Issue #142 in 2022]
Next articles
Power in the blood
Divine healing at the Azusa Street revival and in early Pentecostalism
Gastón Espinosa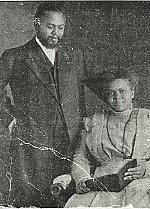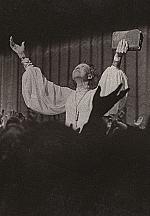 Healing power
How a pastor and a professor prayed for healing and started the third wave movement
Caleb Maskell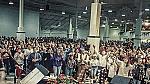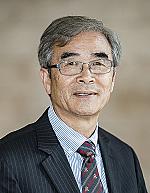 Show more
Subscribe to magazine
Subscription to Christian History magazine is on a donation basis
Subscribe
Support us
Christian History Institute (CHI) is a non-profit Pennsylvania corporation founded in 1982. Your donations support the continuation of this ministry
Donate