Recipes
holiday wassail
After the Hanging of the Greens service at my childhood church, Friendswood United Methodist, we would all celebrate the "Festival of the Plum Pudding." The pudding was basically a bundt-shaped, cakelike dessert, carried on fire through the sanctuary—by the youth, no less! It was served during the reception with piping hot cups of wassail. My mother got a copy of the church's recipe, so that my family always enjoys "The Wassail" at this time of year, and I can pass on a little cup of my beloved past to my own children.
juice of 2 lemons
4 c. orange juice
4 2" sticks of cinnamon
2 tbsp. whole cloves
2 tbsp. ground allspice
¼ tsp. grated nutmeg
1 c. sugar
2 qt. apple cider
Combine all ingredients except the apple cider in a stock pot on the stove. Putting the cloves and the cinnamon in a tea infuser or cheesecloth helps contain the dregs. Simmer mixture for 20 minutes. Meanwhile bring the apple cider to a light boil in another pot. Then mix apple cider into the main pot. Bring the entire mixture to a light boil again. It is now ready to serve, or can be left on low on the stove for an afternoon or evening. This recipe can be easily multiplied for larger gatherings. It helps to save the apple cider bottles for leftovers. It is easily reheated in the microwave in a coffee mug, and still tastes great!
—Contributed by Josh Hale and his mother, Barbara J. Hale
koliva
"Truly, truly, I say to you, unless a grain of wheat [koliva] falls into the earth and dies, it remains alone; but if it dies, it bears much fruit." (John 12:24) Orthodox Christians commemorate departed loved ones by preparing a dish of boiled wheat berries called koliva, sweetened to remind us of the joy of Paradise. The dish is placed in front of the icon of Christ, and relatives and friends gather round holding candles as the priest chants a brief prayer service. Afterward the dish is served to the congregation in small cups.
2 c. wheat berries
Cover with water and bring to a boil, then simmer uncovered an hour or more until they are puffy and slightly crunchy. Keep adding water as needed. (Presoaking the berries will shorten this time.)
Traditionally the cooked wheat is then rolled in a towel and left overnight to dry, so that the finishing decoration is not affected by dampness. Skipping that step won't affect the flavor.
Add:
1 c. sugar
2 tbsp. cinnamon
1 c. chopped walnuts
1 c. golden raisins
½ c. Jordan almonds
You can vary the recipe in many ways, according to ethnic tradition or personal preference. Add (or substitute) pomegranate seeds, chopped mint or parsley, sesame seeds, pine nuts, dried fruits, bakery sprinkles, or even candy; you can also try different spices, like cumin, cloves, anise, or cardamom.
Place the finished koliva in a bowl or on a platter, and shape it into a mound, like a grave. (Sprinkling it at this point with sesame seeds or graham cracker crumbs will help preserve the final appearance.) Cover it thickly with powdered sugar, and decorate the top with a cross made from nuts, sweets, or Jordan almonds; add other decoration as desired.
—Contributed by Frederica Mathewes-Green
Easter Bread
The most beautiful food I know is my mother's Easter bread.
½ c. milk
½ c. sugar
1 tsp. salt
½ c. shortening
grated peel of 2 lemons
squeeze of same lemons
1 lb. of powdered sugar
2 pkgs. yeast
½ c. warm water
2 eggs room temperature
a bunch of monochromatically colored
hard-boiled eggs
4½ c. flour
1 egg, beaten
colored sprinkles
Scald milk. Add sugar, salt, shortening, and lemon peel. Separately sprinkle yeast on warm water and stir to dissolve. Add to milk mixture with 2 eggs slightly beaten and 2½ c. flour. Beat until smooth. Use enough remaining flour to make easy-to-handle dough. Knead until smooth 5 to 8 min. Place in lightly greased bowl; turn dough to grease it. Cover and let rise in a warm, draft-free spot until doubled (about 1 hr.). Punch down, rise again for 30 min. Roll into thin logs; make rings of dough or a braid of three logs; nestle an egg in each ring or braid opening. Let rise again for 30 min. Brush with beaten egg and sprinkle with sprinkles. Bake 15 min. in a 375º oven. Make glaze of lemon juice and powdered sugar, cooked over a double boiler. Serve warm with glaze and salt and pepper. —Contributed by Julie Byrne from the kitchen of her mother, Mary Anne Tietjen Byrne
resurrection meringues
Make these the night before Easter; a great way to teach your children the true meaning of Easter, and the cookies are delicious!
1 c. whole pecans
1 tsp. vinegar
3 egg whites
Pinch of salt
1 c. sugar
Other items needed: Bible, zip-top bag, wooden spoon, tape
• Preheat oven to 300º. IMPORTANT! Do this before you do the next steps.
• Place pecans in zip-top bag, and let children beat them with the wooden spoon to break them into small pieces. Explain that after Jesus was arrested, the Roman soldiers beat him. Read John 19:1–3.
• Let each child smell the vinegar. Put 1 tsp. vinegar into mixing bowl. Explain that when Jesus was thirsty on the cross he was given vinegar to drink. Read John 19:28–30.
• Add egg whites to vinegar. Explain that eggs represent life. Explain that Jesus gave his life to give us life. Read John 10:10–11.
• Sprinkle a little salt into each child's hand. Let them taste it and brush the rest into the bowl. Explain that this represents the salty tears shed by Jesus's followers and the bitterness of our own sin. Read Luke 23:27.
• So far the ingredients are not very appetizing. Add 1 c. sugar. Explain that the sweetest part of the story is that Jesus died because he loves us. He wants us to know and belong to him. Read Psalm 34:8 and John 3:16.
• Beat with a mixer on high speed for 12 to 15 minutes until stiff peaks are formed. Explain that the color white represents the purity in God's eyes of those whose sins have been cleansed by Jesus. Read Isaiah 1:18 and John 3:1–3.
• Fold in broken nuts. Drop by teaspoons onto wax- paper-covered cookie sheet. (Or, put ingredients in a gallon zip-top bag and cut off a tiny piece of the corner to use as a piping bag. Pipe cookies onto cookie sheet.) Explain that each mound represents the rocky tomb where Jesus's body was laid. Read Matthew 27:57–60.
• Put the cookie sheet in the oven, close the door, and turn the oven off. Give each child a piece of tape to seal the oven door. Explain that Jesus's tomb was sealed. Read Matthew 27:65–66.
• Go to bed. Explain that they may feel sad to leave the cookies in the oven overnight. Jesus's followers were in despair when the tomb was sealed. Read John 16:20 and 22.
• On Easter morning open the oven and give everyone a cookie. Notice the cracked surface. The cookies are hollow! On the first Easter, Jesus's followers were amazed to find the tomb open and empty.  HE IS RISEN! Read John 11:25–26.
—Contributed by Quita Sauerwein
By Josh Hale, Barbara J. Hale, Frederica Mathewes-Green, Julie Byrne, Mary Anne Tietjen Byrne, Quita Sauerwein
[Christian History originally published this article in Christian History Issue #125 in 2018]
Next articles
Christian History Timeline: Feasting and Fasting
From the beginning of the church, Christians have both feasted and fasted. This timeline highlights some important moments in each of those journeys, especially ones discussed in this issue.
Jennifer Woodruff Tait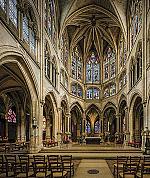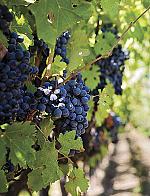 Show more
Subscribe to magazine
Subscription to Christian History magazine is on a donation basis
Subscribe
Support us
Christian History Institute (CHI) is a non-profit Pennsylvania corporation founded in 1982. Your donations support the continuation of this ministry
Donate