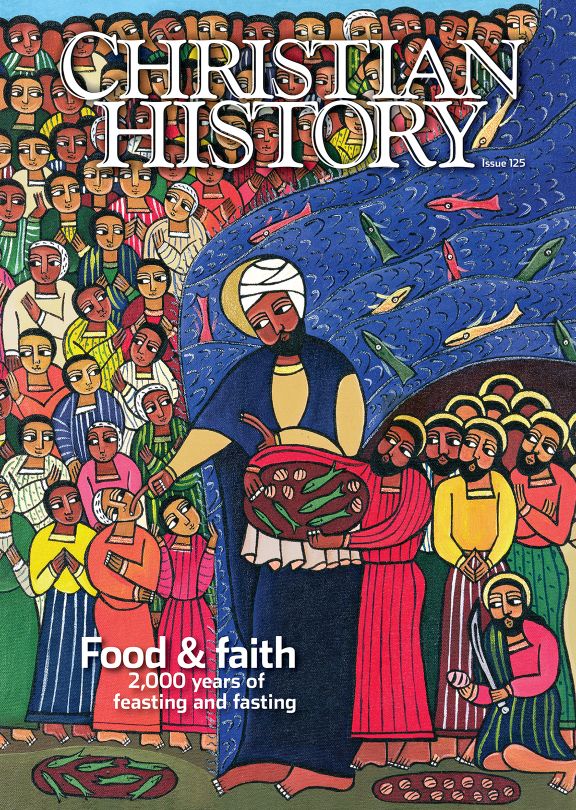 Christian History Magazine
Christian History Magazine #125 - Food and Faith
Taste and see that the Lord is good through 2,000 years of feasting and fasting in issue #125: Food and Faith.
Item number: 4893
Media type: Magazine
Running Time:
Region: All
Production Year:
Producer:
Description
Ever since Jesus turned water into wine and then fed the 5,000 with seven loaves and two fish, Christians have taken their feasting (and their fasting) seriously. From fellowship meals, soup kitchens and church gardens to Christian cookbooks, Christian diets, and the temperance movement, Christians have practiced fasting and feasting as an expression of faith. This issue of Christian History takes a journey from the garden to the sanctuary to the fellowship hall to uncover the fascinating history of food and faith. You'll find seven full page images, plenty of interesting anecdotes and even a few recipes in this delectable issue!