Christian History Timeline - Responses to Modernity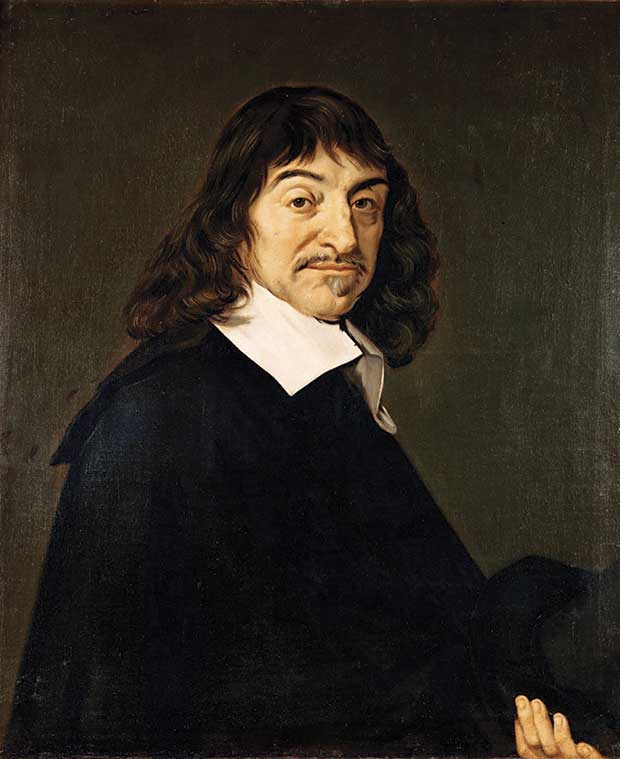 [René Descartes, father of modernity, c. 1650—Wikimedia]
— 1830 The "Plymouth Brethren" first form in Dublin.
— 1832 Barton Stone and Alexander Campbell join forces to re-establish "the primitive church."
— 1838 Oxford Movement theologians begin an edition of the church fathers' wrtings
— 1843 German Reformed theologian John Williamson Nevin publishes The Anxious Bench, critiquing American revivalism.
— 1845 John Henry Newman, a leader in the Oxford Movement, converts to Catholicism. Nevin and Philip Schaff are cleared of heresy charges.
— 1846 Nevin publishes The Mystical Presence.
— 1877 Schaff publishes The Creeds of Christendom.
— 1888 Schaff founds the American Society of Church History.
— 1922 Anglican G. K. Chesterton's critique of modernity leads him to convert to Catholicism.
— 1928 The Fellowship of St Alban and St Sergius is founded to promote better relations between Eastern and Western Christians.
— 1931 Catholic Yves Congar publishes Divided Christendom, urging ecumenical relations. Lutheran Gustaf Aulén publishes Christus Victor on early church atonement theology.
— 1933 C. S. Lewis, J. R. R. Tolkien, and other Oxford Christians form an informal discussion group, the "Inklings," which will critique modernity.
— 1937 Marie-Dominique Chenu calls Catholics back to the fathers in A Theological School.
— 1942 Catholic Jean Daniélou begins work on an edition of the church fathers.
— 1943 Daniélou publishes Platonism and Mystical Theology on Gregory of Nyssa.
— 1944 Henri de Lubac publishes Corpus Mysticum, an attempt to renew Catholic Eucharistic thought.
— 1946 The Catholic movement to "return to the sources" is given the name nouvelle théologie.
— 1947 Catholic Joseph Lortz publishes The Reformation, prompting the "Catholic Luther" movement.
— 1952 Lewis publishes Mere Christianity.
— 1962 Vatican II begins.
— 1965 Vatican II ends. Its documents profoundly influence Protestant and Catholic liturgical renewal and ecumenical cooperation.
— 1968 Methodist Tom Oden begins to doubt his liberal theological commitments.
— 1969 Robert Webber becomes convinced of the need for a more robust response to modernity.
— 1970 Richard Foster meets Dallas Willard.
— 1972 Webber becomes Episcopalian. The Catholic magazine Communio is founded.
— 1974 Kathleen Norris moves from Manhattan to South Dakota and begins to reclaim her faith.
— 1977 Webber and colleagues issue the "Chicago Call." Methodists Albert Outler and Edmund Robb Jr. found A Foundation for Theological Education.
— 1978 Foster publishes Celebration of Discipline. Webber publishes Common Roots.
— 1979 Oden publishes Agenda for Theology.
— 1980 Methodist David Steinmetz publishes "The Superiority of Pre-Critical Exegesis" attacking modern biblical criticism.
— 1981 Catholic convert Alasdair MacIntyre publishes After Virtue.
— 1984 Evangelical-turned-Episcopalian Thomas Howard publishes Evangelical Is Not Enough. The next year he becomes Catholic.
— 1985 Webber publishes Evangelicals on the Canterbury Trail.
— 1988 Foster founds Renovaré. Willard publishes The Spirit of the Disciplines.
— 1986 Presbyterian minister Scott Hahn converts to Catholicism and tries to improve Catholic biblical literacy. The ecumenical magazine Touchstone is founded.
— 1989 Lutheran Richard John Neuhaus founds the Institute on Religion and Public Life and its journal First Things. The next year he becomes Catholic.
— 1993 Norris publishes Dakota. Episcopal pro-life activist Frederica Mathewes-Green converts to Eastern Orthodoxy.
— 1994 The first Evangelicals and Catholics Together statement is released. Presbyterian Mark Noll publishes The Scandal of the Evangelical Mind.
— 1995 Shane Claiborne begins the Simple Way community.
— 1998 The first volume of the Ancient Christian Commentary on Scripture comes out. Webber founds the Institute for Worship Studies. Willard publishes The Divine Conspiracy. Methodist William Abraham publishes Canon and Criterion in Christian Theology.
— 1999 Roman Catholics and Lutherans sign the Joint Declaration on the Doctrine of Justification.
— 2003 Lutheran-turned-Catholic Robert Wilken publishes The Spirit of Early Christian Thought. Jonathan Wilson-Hartgrove founds Rutba House.
— 2004 "12 Marks of a New Monasticism" is released.
— 2006 Webber issues the "Call to an Ancient Evangelical Future" and founds the Center for an Ancient Evangelical Future.
— 2008 Oden establishes the Center for Early African Christianity.
— 2012 The Center for an Ancient Evangelical Future is re-established.
— 2017 Journalist Rod Dreher publishes The Benedict Option.
By the editors
[Christian History originally published this article in Christian History Issue #129 in 2019]
Next articles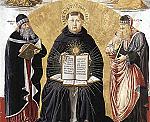 Vatican II: 101
Pope John XXIII convened the Second Vatican Council for the express purpose of addressing the issues of modernity
the editors
25 years of talking together
Evangelicals and Catholics seek to work out theological statements both can agree upon
Christian History and Timothy George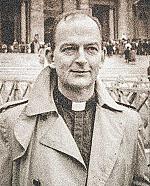 Freedom for tradition
The Lutheran tendency to defy denominational categories has been a strength as they seek renewal
Robert Saler
Show more
Subscribe to magazine
Subscription to Christian History magazine is on a donation basis
Subscribe
Support us
Christian History Institute (CHI) is a non-profit Pennsylvania corporation founded in 1982. Your donations support the continuation of this ministry
Donate