Living a "with-God" life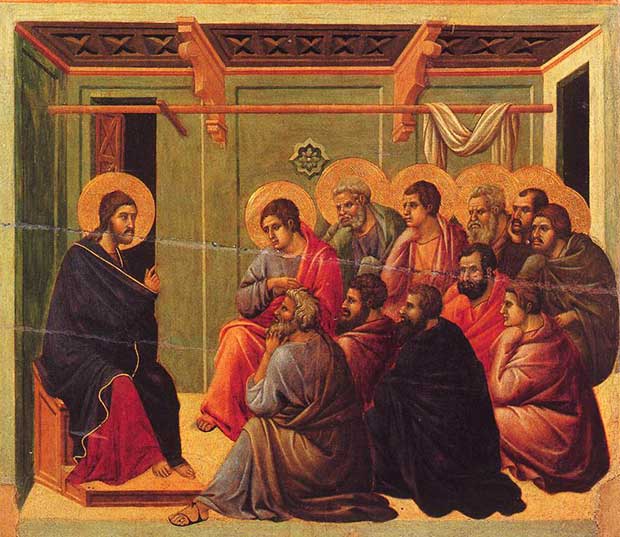 [Buoninsegna, Christ Taking Leave of the Apostles, Wikimedia]
DID YOU DO YOUR DEVOTIONS this morning or perhaps last evening as a matter of habit intended to deepen your Christian walk? Have you recently spent time fasting and praying for someone or something specific? Do you view your giving as an act of discipline? If any of these ring true for you, you may be under the influence of two friends whose commitment to living life "with-God" has resonated across Protestantism for the last half-century.
Some friendships are fleeting, others are seasonal, but only the very rarest of friendships become world-changing. Such was the bond between Richard Foster (b. 1942) and Dallas Willard (1935–2013). Out of their friendship, a movement was birthed—a movement encouraging a return to earlier devotional practices often overlooked by the modern church.
To help people grow in Christ
Foster was fresh out of seminary in 1970 when he began his first solo pastorate at Woodlake Avenue Friends Church, a small Quaker congregation in Southern California. His parishioner Willard was a respected philosophy professor at the University of Southern California and (despite having been ordained in the Baptist tradition) the church's worship leader. In reflecting upon their first meeting, Willard assessed his new pastor as "a lovely, smart young man . . . a winning man." When the two met for the first time, they "started talking and never stopped," according to Willard.
Like many zealous seminary graduates, Foster harbored world-changing dreams of church growth and denominational recognition. However the day-to-day realities of ministry soon made it obvious to Foster that what he really needed and wanted was to help people grow in Christlikeness. He quickly learned that wasn't easy work.
Foster remembered his time at Woodland Avenue as a period of wilderness wandering, stretching, learning, and transformation. He gave the small church everything he had, but it was not enough. He felt he did not possess the power, substance, or depth to effect lasting impact in people's lives.
Faced with the ever-increasing needs and demands of the congregation, Foster came to desire and seek a deeper way of being with God. While many factors were at work in Foster's life and in the church, his ongoing conversations with his new mentor ended up being the catalyst to bring the change he sought. Willard helped Foster integrate his academic "head knowledge" into a new worldview, a different way of being—what Foster would later call a "with-God" lifestyle.
Foster did the preaching, but he and Willard both taught at the church. Years later Foster quipped, "When I taught people might come, but when Dallas taught they brought their tape recorders. Me too." Willard had felt a call from God early on to work in academia, reporting that he had heard God say to him; "If you stay in the churches, the university will be closed to you; but if you stay in the university, the churches will be open to you." By this point people recognized that Willard had a gift for taking abstract concepts and translating them into concrete life principles, both in the classroom and in the church.
Willard taught the small congregation about the books of Romans and Acts, the Sermon on the Mount, and the spiritual disciplines (see p. 25). His teaching provided listeners with a fresh voice and insights on how to live the "with-God life" as a daily reality. Willard did not want faith to be simply an intellectual exercise, but something that makes a discernible everyday difference.
Many of Willard's teachings from this time would eventually be collected into books; these books have become classics in the 40 years since he first fleshed out these concepts in the small Quaker congregation. For example his teaching on the Sermon on the Mount formed the basis for The Divine Conspiracy (1998).
Willard and Foster met together frequently during Foster's pastorate. Whenever the demands of ministry discouraged Foster, he would get together with his friend—sometimes as often as every other day—to discuss and pray for the people in their fellowship. Their church was not an easy one; God sent people to them who were filled with great needs.
Willard met with other church members too. Foster later recalled how Willard met once a week with a construction worker named Tony to pray and study the Scriptures. Later Foster found out that while Dallas's wife, Jane Willard, was hospitalized, Tony had fasted and prayed for her for three days—all while working on a construction site.
"The great omission"
While resources on spiritual disciplines abound now, this was not the case during the early 1970s. Woodlake Avenue Friends Church became a "disciple incubator"—practicing and cultivating the spiritual disciplines in community.
Both Willard and Foster felt that the modern-day church had lost touch with the classic spiritual disciplines. Some Protestants had developed a fear of works-righteousness, or trying to earn salvation by our actions, and threw the disciplined baby out with the works-righteousness bath water. A classic tenet of the Protestant Reformation is that people are saved by grace through faith alone. Foster and Willard believed this, but felt personal effort was still required for growth in Christlikeness. Willard spoke to this reality in The Great Omission (2006):
Grace is not opposed to effort, it is opposed to earning. Earning is an attitude. Effort is an action. Grace, you know, does not just have to do with forgiveness of sins alone.
As Willard and Foster's friendship formed, they discussed their sense that evangelicalism focused only on cultivating a personal, saving encounter with God through Jesus Christ. Modern-day evangelicalism emphasizes where a person will spend eternity rather than living the with-God life in the here and now. Willard, however, wanted others to see following Jesus as an entire life process— not only a one-time decision. Foster once told Willard about a recent convert who had accepted Jesus Christ as his Savior. Willard's response was, "I hope that leads him into accepting Jesus as his life."
Just as Paul advised the Philippians to continue to work out their salvation with fear and trembling (Phil. 2:12), Willard and Foster sought ways to do this together within their small community. They began to see growth and transformation, in themselves and others, and their fellowship grew.
The small Quaker community explored spiritual disciplines many Protestants had left untried or viewed with apprehension, and they learned about both practical and spiritual dimensions. For instance they discovered that while fasting one might have caffeine withdrawal, and they learned to prepare people in advance for such hurdles during their fasts. They experienced different ways of praying and challenged one another to deepen their trust in God. The church utilized disciplines of silence and solitude and found they heard from God in their new expressions of the old ways.
A time to preach, a time to write
Foster's passion for writing grew as he served as pastor—one of several indicators that, after four years, it might be time for him to leave the Woodlake Avenue Friends Church. He was nervous about Willard's response, but Willard reassured Foster that he would still "bring you the word of God as I know it and . . . love you no matter what you do."
After a process of intensive individual and group discernment, Foster left the church in the summer of 1974 and moved to Newburg, Oregon, to work at a larger church with a team of pastors. He preached often and taught classes at nearby George Fox College, his alma mater. This move provided him more opportunity for writing, culminating in 1978 with the publication of his first book, Celebration of Discipline.
The book, which sparked a return to classic spiritual disciplines as a means of transformation within the church, grew out of the friendship and community that Foster had shared with Willard and the Woodlake Avenue Friends congregation. The iconic opening lines highlight the problem Foster had identified in the church of his day:
Superficiality is the curse of our age. The desperate need today is not for a greater number of intelligent people, or gifted people, but for deep people.
The goal of the book was to help people go deeper in living the with-God life, as Foster and his congregants had personally experienced.
After the success of Celebration of Discipline, Foster found himself speaking with many people about the concepts in his book. He quickly realized that those attempting to grow in Christlikeness saw little success and became discouraged. Many had read his book and sensed the need in their lives for deeper transformation but were clueless about what to do next.
The main problem Foster identified was confusion of the means (spiritual disciplines) with the end (Christlikeness), which caused a lot of frustration and very little actual transformation. More instruction, encouragement, and support were needed. Willard had defined spiritual disciplines as "activities we engage in that are within our power and enable us to do what we cannot do by direct effort." Less trying and more training were needed to live the "with-God" life.
A continual renewal
Out of Foster's desire to equip people to become deeply formed followers of Jesus, the organization Renovaré (a play on "renovation") was born on November 21, 1988. Foster immediately started recruiting like-minded friends to be part of this equipping organization.
He naturally made one of his first calls to Willard. Willard agreed but wanted to make sure the leaders of the organization would still be doing the actual work of ministry themselves, because living out one's faith in daily life was paramount for him.
Foster later spoke about Willard's contribution to Renovaré over the years:
He brought a rootedness to what we were trying to articulate. So much of what we were doing was inspired by, motivated by, what he taught when we were together, especially during that first dozen years or so when we were teaching ourselves.
Renovaré sought (and continues to seek) to help people become like Jesus through print and online resources, providing multiple spiritual formation opportunities for individuals and groups. Eventually the organization developed the Renovaré Institute for Christian Spiritual Formation, a two-year online and in-person discipleship school. While the specific offerings of Renovaré have changed with the times, the covenant promise made by those involved continues to be this prayer, drafted around 1989 by Foster and Willard along with James Bryan Smith and Bill Vaswig:
In utter dependence upon Jesus Christ as my ever-living Savior, Teacher, Lord, and Friend, I will seek continual renewal through spiritual exercises, spiritual gifts, and acts of service.
Foster later recalled that it was at Willard's urging that they added the description "Friend" to characterize Christ's relationship with us.
Till death us do part
Throughout the years Willard and Foster remained close friends and a source of strength and inspiration for one another. After Willard's death Foster wrote in a tribute called "If Death My Friend and Me Divide" about a trip they had made to Italy together:
We were touring one of the many art galleries in Florence and Dallas had some special insight or pearl of wisdom about every painting. Every single painting! I was reduced to saying things like, "Oh, yeah, sure, I knew that!"
Finally, I confessed, "You know, Dallas, I guess there is this huge gap in my education in Renaissance art." He smiled and said simply, "Oh, that's all right. You will have all of eternity to fill in the gap."
Willard died from pancreatic cancer on May 8, 2013, at age 77, and Foster went to spend time with him just days before he died. Expressing his sadness about seeing his dear friend for the last time, Foster said, "Dallas, we may not see each other again." Willard reminded him that they would, indeed, see each other again. He had often taught that we are "unceasing spiritual beings with an eternal destiny in God's great universe."
As Foster summarized Willard's life and character in his tribute, he spoke of his friend's "unadulterated goodness." Were the roles reversed, and Willard were eulogizing the life of Foster, he'd likely have said something similar.
Both men learned to live the life of faith more deeply because of their friendship. Willard and Foster challenged each other to live the renovated, renewed, abundant life and, through their friendship, challenged the church to live it as well. C H
By Tina Fox
[Christian History originally published this article in Christian History Issue #129 in 2019]
Tina Fox is the pastor of Grace United Methodist Church in Washington Court House, Ohio.
Next articles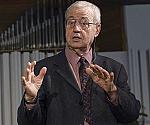 Christian History Timeline - Responses to Modernity
Attempts to recover the spirit of the first Christians are almost as old as Christianity itself, but we focus here on those that arose in some way as a response to problems of the modern world.
the editors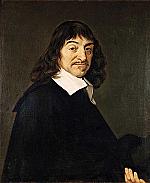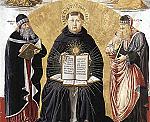 Vatican II: 101
Pope John XXIII convened the Second Vatican Council for the express purpose of addressing the issues of modernity
the editors
Show more
Subscribe to magazine
Subscription to Christian History magazine is on a donation basis
Subscribe
Support us
Christian History Institute (CHI) is a non-profit Pennsylvania corporation founded in 1982. Your donations support the continuation of this ministry
Donate