Bible in America: Letters to the editor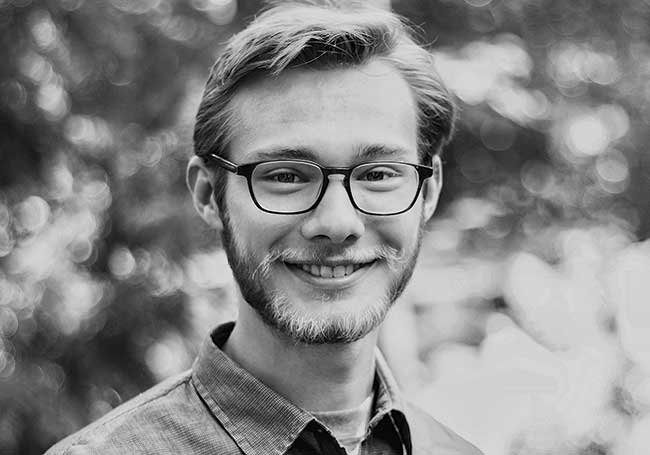 [Max Pointner, able image researcher]
In our fall 2020 Ministry Update letter, we asked our readers which CH projects encouraged them and why. Among the letters below are many of the responses we received.
Joneses and friends
Thanks so much for the ex­cellent work on the issue about E. Stanley Jones! What a wonderful review of his life and work. . . . It will be a great resource for years to come, and hopefully helps to introduce him to a new generation.—Jack Harnish, Honor, MI
I especially enjoyed your issue about E. Stanley Jones. What an awesome personality! His wife's accomplishments were news to me. Our world is a better place because of devoted people like them.—Anne Lippstreu, Alma, NE
I was so glad you gave Jones and his incredible life an entire issue!—Myron Barbour Jr., Alexandria, VA
E. Stanley Jones—a man and wife I never heard of lived a dedicated life for our Lord. . . . The world needs more stories like theirs.—David Stonesifer, Owings Mills, MD
Medicine and marvels
My son and daughter-in-law, both doctors, enjoyed our conversations over medicine and Cotton Mather's inoculation methods (#135). He said they were taught that in medical school. I have lent this issue to so many people and it's been so enjoyed that it is really dog-eared by now.—Martha Weaver, Fuquay Varina, NC
I was encouraged to learn much more about the ways Christians loved and served others during times of plagues. God was faithful to bring mankind through each one!—Penny Casey, Lexington, SC
Science and faith
Another top rate issue (#134). It was wonderful to see scholarship that unveils the close relationship of faith and science, quite a departure from the unfortunate and often acrimonious reports to the contrary in our media outlets and even textbooks. Thank God for the women and men of science who hold to their Christian beliefs in our wonderful creator and sustainer God.
—Tom Edmunds, Washington, NJ
History by screen
I am enjoying and always looking forward to receiving my CH magazines. But Redeem TV is an absolute delight, particularly the series on Christian history. The biographical stories are both informative and inspirational. Thanks!—Phyllis Cooper, Potomac, MD
Uplifting history
There is never an issue that is not like reading a devotional! Each one is spiritually rich and uplifting. Thank you!—Jerry Salvatore, Centereach, NY
Meet the staff: Max Pointner
How long have you been at CHI and what is your role?
For just over a year now I have been the image researcher. I'm responsible for finding images that illustrate the content of the magazine and fit within the historical period. After our managing editor and designer sift through my findings and finalize a list, I hunt down copyright permissions and high-resolution versions so that we can actually use them in the magazine.
What is your favorite part of the job?
Often the actual search process feels like a wild goose chase: it can be thrilling or exhausting, and it's always surprising how many images there are of very obscure people and how few to illustrate concepts we take for granted. But once I have a solid set of options, I love hearing my colleagues' reactions and the historical connections they make between them to create a visual tapestry for the issue.
What do you most wish readers knew?
There is so much more historical research and understanding than makes it into the issue. My colleagues are full of delightfully obscure knowledge. It is such a pleasure working with a team made of people from such distinct fields who all have a passion for the history of our faith.
What do you do in your spare time?
When I'm not image hunting or teaching at Charis Classical Academy here in Wisconsin, I squeeze into my life reading (classic literature, sci-fi, or natural history), composing music (usually for my church), or rock climbing and hiking. Here and there I still build a Lego model, pin an insect, or label a rock for my collection. Recently, I've found sitting with a poem for just a snatch of time can transform a whole day. CH
By our readers and editors
[Christian History originally published this article in Christian History Issue #138 in 2021]
Next articles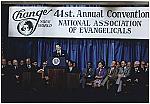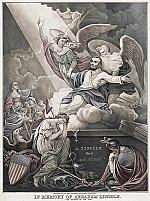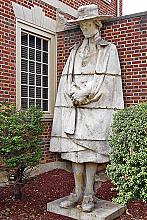 Show more
Subscribe to magazine
Subscription to Christian History magazine is on a donation basis
Subscribe
Support us
Christian History Institute (CHI) is a non-profit Pennsylvania corporation founded in 1982. Your donations support the continuation of this ministry
Donate