Bible in America: Editor's Note
I grew up singing the songs "The B-I-B-L-E, yes that's the book for me" and "Sing them over again to me, wonderful words of life" and Scripture choruses such as "I am the door." I had a little box shaped to look like a loaf of bread with King James Version memory verses tucked inside it. (Google "Scripture breadbox" and you will see what I mean.) I memorized John 3:16 at Vacation Bible School. I read the Bible through for the first time at the age of 11, using a handy chart in the back of the Revised Standard Version Bible I'd received several years previously in third grade.
I also grew up in a world where not only my church life but also my weekday life was saturated with references to God and scriptural metaphors. I frequently heard people claim a special role for America in God's plan of salvation, referring to the country in terms the Bible uses for the nation of Israel. The Pledge of Allegiance printed on my pencil box told me we were "one nation under God."
National songs, Bible protests
On the Fourth of July, we sang our national anthem, sometimes including the last verse: "May the Heav'n- rescued land / Praise the Power that hath made and preserved us a nation!" Did you know "The Star Spangled Banner" was not the official national anthem until 1931? Neither did I, until I started writing this letter.
We usually followed that up with "My Country, 'Tis of Thee" ("America! America! / God shed His grace on thee / And crown thy good with brotherhood / From sea to shining sea!"), "America the Beautiful" ("Our fathers' God to Thee, / Author of liberty, To Thee we sing. / Long may our land be bright, / With freedom's holy light, / Protect us by Thy might, / Great God our King!"). "The Battle Hymn of the Republic" followed, chock-full of scriptural metaphors from start to finish.
I was old enough in 1980 to hear Ronald Reagan tell visitors to Washington, DC, they came to "a city on a hill," a phrase from Matthew 5:14 originally intended by the Puritans as a description of their church life but later adopted as a national rallying cry (see pp. 6–10).
But I also heard Scripture used as a cry for liberation. In my childhood people were still regularly singing the protest songs of the 1960s; I first learned Ecclesiastes 3 from "Turn! Turn! Turn!" and spotted the references to Isaiah 2:4 and Revelation 6:11 in "Down by the Riverside"; though a much older spiritual, it was regularly used as an antiwar protest song in the Vietnam era. Martin Luther King Jr. was assassinated shortly before I was born, and I knew that his most famous speeches reference turning swords into ploughshares (Isaiah 2), going to the mountaintop (Deuteronomy 34), every valley being exalted (Isaiah 40), and justice rolling down like water (Amos 5).
In American history the Bible has loomed large in all these ways and more. So many, in fact, that we're going to publish two issues on it. This, the first, explores the ways the Bible has formed much of our civic life—animating governmental ideals, shaping national identity, prompting reform, causing political union and political division, and supplying novelists and artists and songwriters with fertile creative material. We'll follow this up next year with the story of how the Bible has been used in the American church—from Sunday schools and Bible quizzing to preaching, hymn-writing, liturgy-shaping, and the founding of specifically American denominations.
I hope that you, like me, believe the "B-I-B-L-E." And I hope that you, like me, are ready to immerse yourself in its complex story and its place in our nation's history. CH
P.S. CH thanks Alan R. Crippen II and Anthony Schmidt for their assistance in the preparation of this issue.
By Jennifer Woodruff Tait
[Christian History originally published this article in Christian History Issue #138 in 2021]
Managing editor of Christian History
Next articles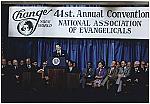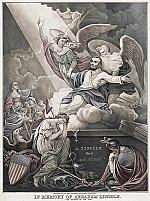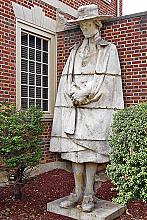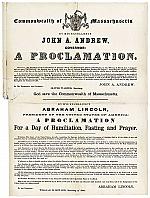 Show more
Subscribe to magazine
Subscription to Christian History magazine is on a donation basis
Subscribe
Support us
Christian History Institute (CHI) is a non-profit Pennsylvania corporation founded in 1982. Your donations support the continuation of this ministry
Donate