"God has given us the earth as a gift"
CH: Tell us how you chose your current career path.
Jill Sornson Kurtz: I knew what I wanted to do pretty young, but I struggled with how that aligned with my faith. I thought to be missional I had to be a missionary. But the missional life my dad lived changed my perspective; he was a general contractor and became Christian later in life. He realized he could have a bigger impact with the people he was with every day on the job site than he ever could from a pulpit. That was very formative for me. The separation between sacred and secular is not as drastic as I once thought.
I spent a year working in India after I graduated with the nonprofit EMI, Engineering Ministries International. They further God's work by helping design facilities for local ministries. Taking bucket baths to conserve water, frequent brownouts from not enough power, and learning to design with nature because that was part of the culture all solidified my interest in sustainability.
Coming back to the United States, I realized that here it was considered an economic luxury to design sustainably. But if we're not thinking about future energy issues, then we are doing a disservice to our children and the world God has given us. My mission is to make environmental stewardship a building imperative.
During the past 11 years, I've been focused on helping sustainable projects achieve green building certifications. I've also taught other architects how to think about sustainability in their work.
If we think more strategically, we can save energy and create more environmentally connected spaces. We used to design a lot more like this when we didn't have air conditioners and had to rely on passive cooling. I like to teach people how to design with the environment and therefore minimize the need for air conditioning in the first place.
Order Christian History #124: Faith in the City in print.
Subscribe now to get future print issues in your mailbox (donation requested but not required).
CH: How do you exercise your faith as an architect?
JSK: To me it's a very Christ-driven calling to be an architect. I see what I do as a mission. A lot of architects think the apex of their career is to design a museum, but that was never me; I felt it was contrary to my faith. I was always interested in designing for people who went after me and for those who don't typically have access to design services. I often think, if Jesus were an architect, who would his clients be? Creating places of community, serving those overlooked, and being a steward of resources would probably be core to his practice.
There's a larger movement of public interest design, like public interest health. Access to health is something a whole society benefits from; public interest design is in line with that. It's not just sitting at your desk; it's more collaborative with end-users; it's designing for neighborhood change. It can be a really powerful opportunity to cast visions for the future, designing for how the facility might grow. Design can have a measurable impact on economic, environmental, and social issues.
Thinking about how to create more resilient buildings in the wake of climate changes should also be key to our thinking. Flooding is commonplace here in Houston, and it's important for those involved in the building industry to be planning for floods so that when that happens our cities and our buildings bounce back.
Our Christian faith asks us to be a voice for the voiceless. I think environmental stewardship falls in line with that, and advocacy for responsible use of finite resources. God has given us the earth as a gift, and we should treat it like one.
This article is from Christian History magazine #124 Faith in the City. Read it in context here!
By Jill Sornson Kurtz and the editors
[Christian History originally published this article in Christian History Issue #124 in 2017]
Jill Sornson Kurtz is a professional architect
Next articles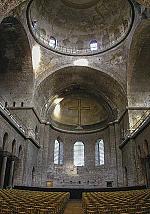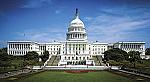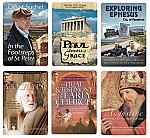 Show more
Subscribe to magazine
Subscription to Christian History magazine is on a donation basis
Subscribe
Support us
Christian History Institute (CHI) is a non-profit Pennsylvania corporation founded in 1982. Your donations support the continuation of this ministry
Donate