Charity toward all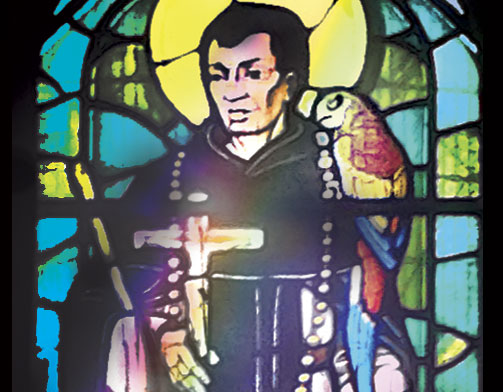 [Martin de Porres / Wikimedia]


Martin de Porres (1579–1639)
Martin de Porres was the illegitimate son of a Spanish grandee (nobleman) of Lima and a slave with African and indigenous blood. At age 12 he was apprenticed to a barber-surgeon and learned how to cut hair, draw blood, and apply medicines. He sensed a call to become a monk, but the institutional racism of the religious orders blocked him. He faced constant ridicule as a "half-breed" and someone with a "father unknown."
When he was 15, he became a servant at the Dominican Convent of the Rosary, rising quickly from errand boy to administrator. He became known for his kind, patient temperament and at 23 took vows as a Dominican lay brother. He experienced harassment from fellow monks but refused to react. Once he violated the monastery's quarantine to care for the very sick; when confronted he responded, "Forgive my error, and please instruct me, for I did not know that the precept of obedience took precedence over that of charity."
Miraculous stories about de Porres grew to mythological proportions, including his taking flight, being bilocational (in two places at once), speaking words of knowledge, and healing the sick. What is sure is that he knew suffering and took situations that would make most people bitter as opportunities for love. Canonized in 1962 as the first black saint in the Americas, he is considered the patron saint of Peruvian social justice, people of mixed race, barbers, and public health servants.
Rosa de Lima (1586–1617)
Rosa de Lima was born Isabel Flores de Oliva to a Spanish father and a criolla (Peru-born) mother, taking the name Rosa at confirmation. Her parents' plans for her included a successful arranged marriage connecting them to another influential family and resulting in children to expand their fortune and influence.
But even as a little girl, de Lima felt called to the religious life; she engaged in daily adoration of the Eucharist, praying before the altar and contemplating Jesus's sufferings. By all accounts she was physically beautiful and an attractive match. To ward off suitors, she rubbed her face with pepper and cut off her hair. From adolescence on she remained mostly cloistered in her room, sleeping only two hours a night and filling her time with sacrificial prayer and fasting. In 1606 she became a Dominican tertiary—one who kept some rules of a religious order while living "in the world."
After that she often wore a heavy silver crown with spikes to remind her of the crown of thorns worn by Jesus and the discipline needed for earning the crown of glory awaiting the faithful. She lived this way for 11 years, dying at 31. Devotion to her grew quickly, and she was canonized in 1671 as the first Catholic saint from the Americas. She is considered the patron saint of Peru and of all indigenous people in the Americas.
Juana Inés de la Cruz (1651–1695)
Juana Inés Ramirez de Asbaje, the out-of-wedlock daughter of a criolla mother and Spanish noble father, was born in San Miguel Nepantla, Mexico—now renamed in her honor. At 16 she took vows as a Discalced Carmelite, the more severe of the two major Carmelite orders—"discalced" means "without shoes"—and took on the name "de la Cruz" (of the Cross) as a sign of devotion. From 1669 until death, she lived in the cloister of the Convent of San Geronimo.
The prolific Juana was one of the last great writers of the Golden Age of the Spanish Baroque. In addition to scholarly works and spiritual reflections, she penned romances, sonnets, dramas, and comedies plus carols in Nahuatl and creole dialects. For several years she enjoyed governmental patronage for her writings: many featured brave and wise women as heroines. In the famed poem "Hombres Necios" ("Foolish Men"), she criticizes men for their illogical generalizations about women. Her most influential long poem Primero Sueno (First Dream) charts the soul's ultimately incomplete quest for perfect knowledge.
In 1690 the Bishop of Puebla, writing under the pseudonym of an anonymous nun, suggested that she should stick to traditional religious exercises befitting a female. In Juana's Repuesta (Response), a masterpiece of gentle rebuke, she declared, "One can perfectly well philosophize while cooking supper." But the last years of her life were less public, and she retreated into more traditional activities, even doing penance for some of her more controversial writings.
Willis Collins Hoover (1858–1936)
Willis Hoover, a Methodist Episcopal Church (South) pastor in Chile, knew about the Azusa Street Revival of 1906–1909, but it was not directly linked to his work. When revival came to his Valparaíso church in 1909, the resulting movement quickly became uniquely Chilean and spread to other countries through enthusiastic outreach. In 1910 the MEC(S) repudiated the revival; in response Hoover and others established the Methodist Pentecostal Church (MPC).
Rejecting the narrow evidence of speaking in tongues as the key sign of Spirit baptism and retaining Wesleyan-Holiness emphases, Hoover focused on transformed character and zeal. He was most excited when sharing the testimonies of people changed by the gospel—"felons and fearsome men" who were now productive members of church and of society.
Although he was unable to accept that Chileans could run churches as well as North Americans, Hoover was proud that the Spirit was moving independently of US missions that had rejected Pentecostal vitality. He could be separatist, refusing to join broad evangelical efforts that disagreed with his views on the Holy Spirit. But A. B. Simpson, founder of the Christian and Missionary Alliance, once called him "the most successful missionary in Chile."
After Hoover's death in 1936, Chilean Pentecostalism continued to grow. When the MPC was invited to join the Assemblies of God in 1942, it politely declined. Today other Chilean Pentecostal groups call themselves "evangelical" to distinguish themselves from Hoover's movement.
Francisco Olázabal (1886–1937)
Pentecostal evangelist Francisco Olázabal had a healing ministry that spanned decades and reached across borders. Aimee Semple MacPherson, founder of the Foursquare Church, called him the "Mexican Billy Sunday."
He was born into a traditional Roman Catholic family in Mexico; when his mother became Methodist, his father left. At the age of 16, he rededicated his life to Christ and later enrolled at Moody Bible Institute. In 1911 he moved to El Paso to pastor a Spanish-speaking Methodist church; he soon married Macrina Orozco and was ordained as a Methodist.
Influenced by his mentors George and Carrie Montgomery, who had become "full gospel" Pentecostals and had to leave the Salvation Army, Olázabal received ordination with the Assemblies of God (AOG) in September 1916. He planted churches, pioneered a Bible college in 1922, and in 1923 founded the Latin American Council of Churches, the first independent Latin American evangelical denomination in the United States. In the midst of this, he also carried out extensive evangelistic work in the United States and Mexico. Staying in the AOG for just a few years, in 1936 he affiliated with A. J. Tomlinson's Church of God movement (later the Church of God of Prophecy).
Romana Carbajal de Valenzuela (d. 1918)
In the early twentieth century, emerging Pentecostal movements split over many issues; one, remaining to this day, concerns the Trinity. Millions of global "Oneness" Pentecostals do not affirm what they consider the unbiblical Nicene Creed. Instead they assert that God is one Person manifesting as Father, Son, and Holy Spirit and properly called Jesus Christ. They also preach that assurance of salvation only comes through the sign of speaking in tongues.
Into this world came dedicated and fiery evangelist Romana Carbajal de Valenzuela. Born in the Chihuahua region of Mexico and raised Congregationalist, she lived for a season in California and was deeply affected by the Azusa Street Revival. She moved back to Mexico in 1914, and the Iglesia Apostólica de la Fe en Cristo Jesús began when she converted 12 family members (see "Virgins, nuns, preachers," pp. 37–40).
By 1916 Carbajal was part of a church in Ciudad Chihuahua led by Pentecostal Methodist Ruben Ortega. In that same year, she embarked on evangelistic missions in the south of Mexico. Her musical abilities, humility, and powerful communication skills made her a popular evangelist, and she soon identified with emerging Oneness movements. This limited her access to some audiences but offered both Catholics and Protestants an alternative to staid ecclesiastical traditions, one that quickly spread. She died soon afterward, but Oneness Pentecostalism lived on.
Óscar Romero (1917–1980)
Óscar Romero came from a working-class family in San Miguel, El Salvador, and learned carpentry from his father; however he wanted to be a priest. Ordained in 1942 he obtained a doctorate and devoted himself to a simple life—first serving as parish priest and rector of a local seminary and then serving the Bishop's Conference and overseeing a conservative newspaper.
As Marxist rebels grew in influence and their right-wing opponents brutally repressed rebellion, Romero sought to make peace. He was not an advocate of early liberation theology; he cared deeply for justice, but believed the movement fused Marxism and Christianity. In 1977 he was appointed an archbishop; conservatives and elites rejoiced at this "safe" choice.
Within weeks right-wing forces supported by the government (and the United States) murdered his dear friend Jesuit priest Rutillo Grande. Romero became a prophetic, nonviolent advocate for justice. He led public processions, wrote, spoke on the radio in broadcasts considered the only real news for many, and preached passionate sermons. After the military junta seized power in 1979, he wrote to US president Jimmy Carter, asking him to end aid to the junta, but no change came.
Base community leaders in Nicaragua admired Romero's ability to empower the poor and vulnerable. When some accused him of being manipulated by communists, church leader Ricardo Urrioste declared, "He was manipulated by God. He was a man of prayer, a Churchman who greatly loved the poor."
On March 23, 1980, Romero gave a radio address calling on soldiers: "Brothers, you belong to our own people. You kill your own brother peasants; and in the face of an order to kill that is given by a man, the law of God that says, 'Do not kill!' should prevail." The next day, he was murdered while celebrating Mass. A few weeks before he had proclaimed, "As a Christian, I do not believe in death without resurrection. If I am killed, I shall rise in the Salvadoran people." In 2018 he was canonized. CH
By Charlie Self
[Christian History originally published this article in Christian History Issue #130 in 2019]
Charlie Self is professor of church history at Assemblies of God Theological Seminary and director of city expansion at Made to Flourish. His books include Flourishing Churches and Communities, The Power of Faithful Focus, and The Divine Dance.
Next articles
Rooted and released
Diversity and complexity mark today's Latin American church
the editors with Justo L. González and Ondina E. González
Latin America: Recommended resources
Here are recommendations from CH editorial staff and this issue's authors that begin to explore the complex subject of Latin American Christianity.
the editors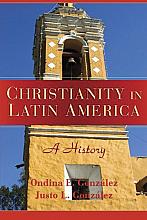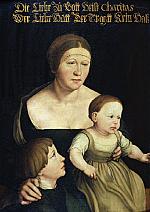 Show more
Subscribe to magazine
Subscription to Christian History magazine is on a donation basis
Subscribe
Support us
Christian History Institute (CHI) is a non-profit Pennsylvania corporation founded in 1982. Your donations support the continuation of this ministry
Donate