The virtual Word in the real world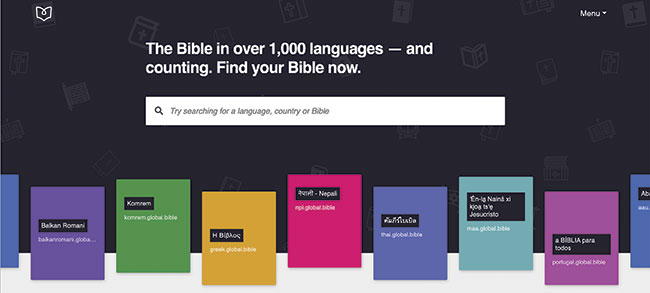 [Global Bible Screenshot—global.bible]
The Word of God is living and active today (Hebrews 4:12) in a number of places as never before—thanks to the internet. Here are some popular websites dedicated to making free Bible texts and resources available.
American Bible Society: Most of the ABS website is devoted to its Bible distribution mission, but you can also sign up for daily Bible readings by email.
Bible Gateway: Calvin College student Nick Hengeveld founded this website in 1993; according to BG, he "had a visionary passion to make the Bible digitally accessible to everyone through the very new technology at the time called the internet." Today it belongs to HarperCollins and features more than 200 translations in 70 languages, plus commentary and devotional resources.
Bible Hub: This site features "topical, Greek and Hebrew study tools, plus concordances, commentaries, dictionaries, sermons, and devotionals." It includes public domain resources and is a sister site to the Online Parallel Bible, which began in 2004 and focuses on presenting translations in parallel for comparison.
Bible.org/NET Bible: This site features Bible study tools and the NET Bible, a complete online Bible in the original languages and a few popular translations. (This should not be confused with the New English Translation of the Bible, also abbreviated NET.)
Biblica: Sponsored by the International Bible Society (IBS), this features 40 translations as well as daily devotionals.
Blue Letter Bible: This is another site bringing public domain translations together and pairing them with modern and historic commentary. It has a sophisticated search function and an app.
Faith Comes By Hearing: This site provides downloadable audio Bibles in over 1,300 languages.
Global Bible: Sponsored by the ABS, this site links to hundreds of modern Bible translations.
Greek Orthodox Bible: While incomplete, this site contains approved New Testament texts in Greek as used in the Greek Orthodox Church.
OCA Scriptures: This site contains daily readings and worship resources for the Orthodox Church in America.
Oremus Bible Browser: Part of a larger ministry by Steve Benner and Simon Kershaw that has focused on posting the Anglican Daily Office since 1993, this site contains the Bible text in several versions plus worship resources from the Anglican tradition.
Revised Common Lectionary: For churches that use the lectionary in daily and weekly worship, this site by Vanderbilt Divinity School's library contains the text of all RCL Scripture passages with accompanying art and worship resources.
StudyBible: This is yet another site that brings together public domain resources and allows parallel text comparisons.
The Text This Week: Another popular lectionary webpage, this comprehensive site contains theological, exegetical, worship, and devotional resources for all the Sunday readings from the RCL and several other frequently used lectionaries.
USCCB: The United States Conference of Catholic Bishops has placed the entire New American Bible translation with the Apocrypha, the one approved for Roman Catholic worship, online with commentary.
Youversion (Bible.com): Most often used in its app format, the Bible App, this site contains a number of English translations and is widely known for its daily Bible reading plans.
By Jennifer Woodruff Tait
[Christian History originally published this article in Christian History Issue #143 in 2022]
Jennifer Woodruff Tait, managing editor of Christian History
Next articles
The Bible for the church
Use these questions on your own or in a group to reflect on how the Bible has formed you and your church.
the editors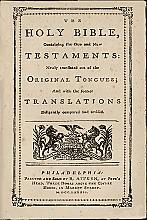 Executive editor's note
With this special fortieth-anniversary issue, we are delighted to honor Ken's memory and celebrate God's faithfulness by overviewing the whole scope of Christian history in images.
Bill Curtis and Michelle Curtis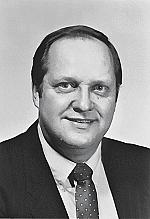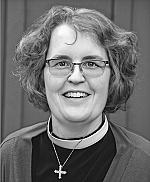 Show more
Subscribe to magazine
Subscription to Christian History magazine is on a donation basis
Subscribe
Support us
Christian History Institute (CHI) is a non-profit Pennsylvania corporation founded in 1982. Your donations support the continuation of this ministry
Donate