America's book: executive editor's note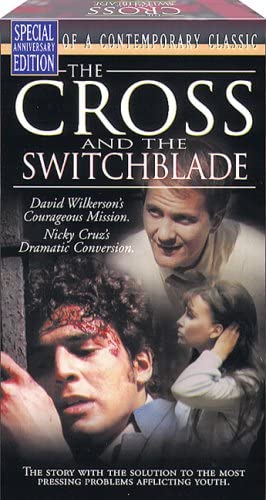 [A VHS version of The Cross and the Switchblade]
In 2022 Christian History magazine celebrates an important milestone—our fortieth anniversary! The story of this magazine's founding begins with the story of Gateway Films, which is celebrating its fiftieth anniversary this year. My father, Ken Curtis, started Gateway Films in 1972 to distribute The Cross and Switchblade on 35mm film. Nine years later in 1981, he founded Vision Video as a way to distribute the latest technology known as VHS tapes.
In 1981 Gateway Films released a film on the life of John Hus, one of the forerunners of the Reformation. This project ignited my dad's lifelong passion for Christian history; so much so that what started out as a simple study guide for the John Hus film led to a vision to start a periodic magazine distributed by our newly formed nonprofit ministry, Christian History Institute.
We were warned that a magazine focusing on Christian history would never work, no matter how well intentioned. Nonetheless Christian History magazine's inaugural edition on Count Zinzendorf and the Moravians (a story also told in the film First Fruits) rolled off the presses in early 1982. We have come a long way: the issue you are reading now is the 143rd.
Keep us on your coffee table
In celebration of our fortieth anniversary, our next issue will be a quadruple-size edition telling the history of Christianity in images. You can look forward to a visually rich publication, using some of the best art and images from around the world to share many of the most important events in global Christianity's 2,000-year history.
Instead of our usual in-depth articles accompanied by images, we will feature large images accompanied by shorter descriptions of events. We hope the beauty of the picture-book format will persuade you to keep this special edition on your coffee table for years to come.
Over the past 50 years, our ministry has grown and adapted in many ways. Christian History Institute changed from a nonprofit "sister" ministry of Vision Video to the banner nonprofit under which all of our ministries operate. We migrated from film reels to VHS tapes to DVD discs, and while Vision Video continues to offer DVDs, we have also launched Redeem TV as a free digital streaming service.
Through all the changes, we endeavor to hold to the values that my dad taught us in both word and deed: honesty, fairness, creativity, stewardship, and a tenacious faith in what God has called us to do.
Despite enormous changes in the Christian print and media landscapes, God has blessed us to remain in his service for the past five decades. Our hope and prayer is to remain faithful to him and his calling for us—and you can help us reach that goal.
Our magazine is available for free because we are donor supported. If you are able, please consider making a donation. Please share the magazine with your friends, and let them know that they can receive a free subscription. We appreciate your faithful support of our ministry!
For 40 years God has faithfully sustained this magazine that many said didn't stand a chance, and we have full confidence he will continue to lead and sustain this work in the years to come. We are humbled to tell the remarkable stories of God's work in the church throughout Christian history!
CH
By Bill Curtis, executive editor
[Christian History originally published this article in Christian History Issue #143 in 2022]
Next articles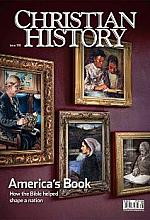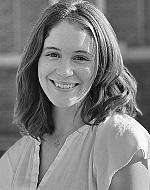 Whose Bible?
As American Christians have prayed, worshiped with, and studied the Bible, they have often wrestled over how to interpret it
Jason A. Hentschel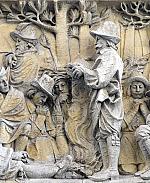 Show more
Subscribe to magazine
Subscription to Christian History magazine is on a donation basis
Subscribe
Support us
Christian History Institute (CHI) is a non-profit Pennsylvania corporation founded in 1982. Your donations support the continuation of this ministry
Donate