LOVING SEPARATION FOR THE VINTONS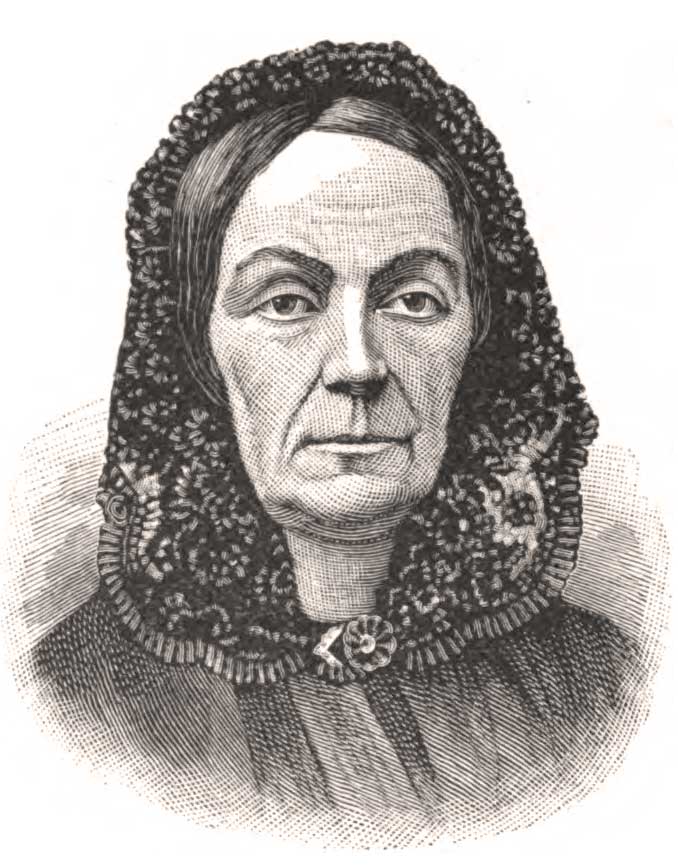 [Mrs. Calista Holman Vinton—G. Winfred Hervey, The Story of Baptist Missions in Foreign Lands. St Louis: C. R. Barnes Publishing Co., 1892.]
WHEN CALISTA HOLMAN was sixteen, she became seriously ill, unable to rise from bed for two years. Furious with God, she reproached him for giving her life only to make her suffer. But over the months her heart softened and she repented. She asked to be baptized and to take Communion before she died, which everyone expected to be soon. With help she got into a Connecticut creek on a cold March day to take the spiritual plunge. Immediately afterward she was given Communion in her bed. The next day she was able to rise unaided. From that moment her health improved. She wondered what God expected of her, decided she was to be a missionary to Burma, and applied herself to learn the Karen language.
Meanwhile, Justus Vinton had been converted in a Connecticut Baptist church when he was ten years old. After a lengthy struggle with conscience, he yielded to God's insistence he become a missionary. He began preparatory studies. Calista and Justus met and married. Although deeply in love with each other, they would spend much of their married life apart.
On this day, 3 July 1834, newly married Justus and Calista set sail from Boston aboard the Cashmere bound for Burma (Myanmar). Justus was seasick during the entire miserable 160-day voyage. Nonetheless he spent long hours in prayer for the souls of the godless crew and preached when able. As a result the captain, first officer, and many crew members were profoundly converted.
The couple knew enough of the Karen language to begin preaching at once. The Karen received the gospel so eagerly that Justus and Calista decided to divide into two teams so they could double the number of villages they reached. This meant painful separation. For years, they were only able to spend time together sporadically, but they felt any other course was out of the question in face of intense demand for the gospel. Later, when their children were older, they had to make another sacrifice, sending them back to the United States to be educated. One boy died before that was possible, but Brainerd and Calista (the daughter) were trained in the States. Calista Vinton Luther would write a biography of her parents and their work among the Karen people.
Song played an important part in the Vintons' work among the Karen. Justus had a strong voice and hearts melted when he sang the gospel in the Karen language. (He once inaugurated a revival in a cold Connecticut town by singing until people gathered at the empty church where he was to speak.) Calista Holman Vinton contributed most of the hymns used in the Sgau Karen hymnal.
Justus died in 1858. His daughter thought it was the result of censure by a Baptist committee. During a crisis in which the Burmese government was slaughtering Karen, Justus had left his assigned post and gone to their assistance. Later the same committee vindicated Justus.
Calista Holman Vinton continued work without her husband until 1862 when illness forced her and her daughter to return to the United States. She would return to Burma once more, joined in the work first by Brainerd and then by daughter Calista. However, in 1864 she became ill and died in Rangoon that December.
—Dan Graves