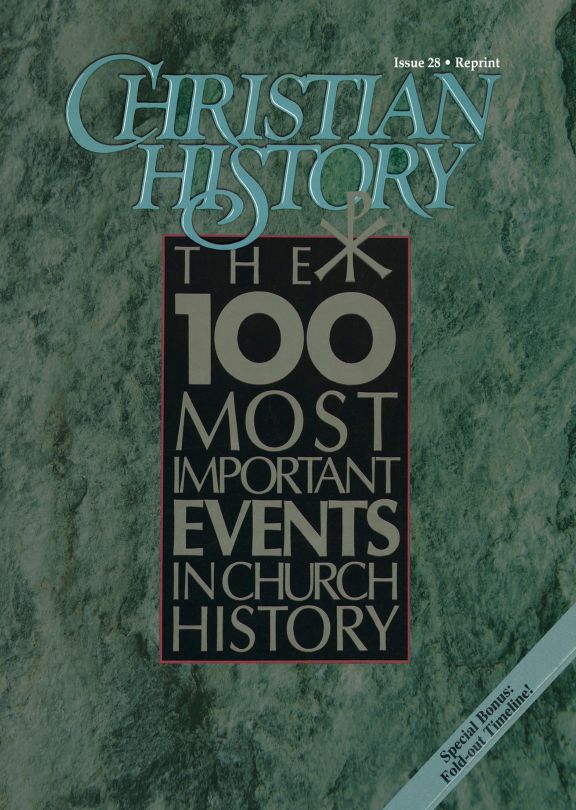 Christian History Magazine
Christian History Magazine #28 - 100 Most Important Events in Church History
REPRINTED! Christian History Magazine #28 features the 100 Most Important Events in Church History.
Item number: 4877
Media type: Magazine
Running Time: 60 pages
Region: All
Production Year: 1990
Producer:
Description
NEWLY REPRINTED! The Christian Faith has been preserved and advanced by hundreds of monumental events, from its inception to the present-day. Wars, councils, creeds, controversies, missions, schisms, reformers, leaders, movements, denominations, translations, writings, orders, edicts and a march on Washington fill this special, expanded issue of Christian History & Biography:
• The Council of Nicaea
• The East-West schism
• Gutenberg produces the first printed Bible
• The Great Awakening
• Fold-out Timeline
• And much more!