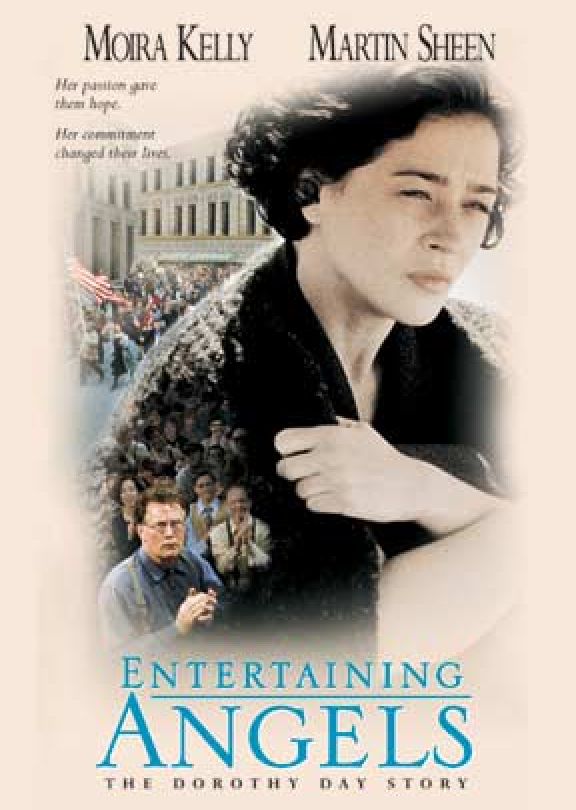 Modern Era
Entertaining Angels
Entertaining Angels: The Dorothy Day Story shows how she served New York's poor and became a voice for the voiceless. The film shows Dorothy's struggle as she establishes the Catholic Worker movement and commits herself to a lifetime of peacemaking, battling for justice, and hands-on service to the poor.
Item number: 4413D
Media type: DVD
Running Time: 1 hr 52 min
Region: All
Production Year: 1996
Producer: Ellwood E. Kieser, C.S.P.
Description
Like many people, Dorothy Day (1897-1980) just wanted to find fulfillment in her life. Entertaining Angels: The Dorothy Day Story shows how she found it in serving New York's poor and being a voice for the voiceless. Moira Kelly delivers a winsome portrayal of 20 years in Day's life, during which she undergoes a religious transformation that changes her life forever. The film shows Dorothy's struggle as she establishes the Catholic Worker movement and commits herself to a lifetime of peacemaking, battling for justice, and hands-on service to the poor. Popular stars and important themes combine in this compelling true story of the "American Mother Teresa," filmed by Paulist Pictures (Romero) from a script by ER writer and executive producer John Wells. Martin Sheen, Melinda Dillon and Brian Keith join Kelly in this moving saga of a faith not just believed, but lived.
Viewer discretion strongly advised. Rated PG-13

RATED PG-13 for a range of thematic elements, some sexuality and brief language.
(This film shows what her life was like before coming to know Christ and shows the power of the Gospel to change lives.)

DVD Features:
Languages: English and Spanish Tracks Available
Subtitles: English
Viewing Format: Fullscreen
Sound: Stereo, Dolby Surround
Chapter titles provided for easy scene access
Bonus Material:
- Movie trailer
- Actor Commentaries and Biographies
- Study Guide Available in PDF Format on the DVD or from our website