Quick Quotes on Women in the Early Church
What women these Christians have!
—4th-century pagan philosopher Libanius
Many women have received power through the grace of God and have performed many deeds of manly valor.
—Clement of Alexandria
Every woman who makes herself a man shall enter the kingdom of heaven.
—the Gospel of Thomas, a 2nd-century Gnostic work
She was in the front line in condemning the heretics.
—Jerome, on Marcella
A woman, however learned and holy, may not take upon herself to teach in an assembly of men.
—the Synod of Carthage, 398 A.D.
"You are the Devil's gateway; you are the unsealer of that tree; you are the first forsaker of the divine law; you are the one who persuaded him whom the Devil was not brave enough to approach!"
—Tertullian, to women
When [the women] came back from the tomb, they told all these things to the Eleven … But they did not believe the women, because their words seemed to them like nonsense.
—Luke 24:9-11
These people do not know that while Barak trembled, Deborah saved Israel, that Esther delivered from supreme peril the children of God … Is it not to women that our Lord appeared after His Resurrection? Yes, and the men could then blush for not having sought what the women had found.
—Jerome, after criticism for dedicating his books to women
By Various
[Christian History originally published this article in Christian History Issue #17 in 1988]
Next articles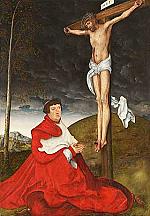 Show more
Subscribe to magazine
Subscription to Christian History magazine is on a donation basis
Subscribe
Support us
Christian History Institute (CHI) is a non-profit Pennsylvania corporation founded in 1982. Your donations support the continuation of this ministry
Donate