Jan 22, 2020
True Friendship: The Art of Authenticity
In the age of social media, we're more connected than ever. But are those friendships real? Guest post by Ed Creedy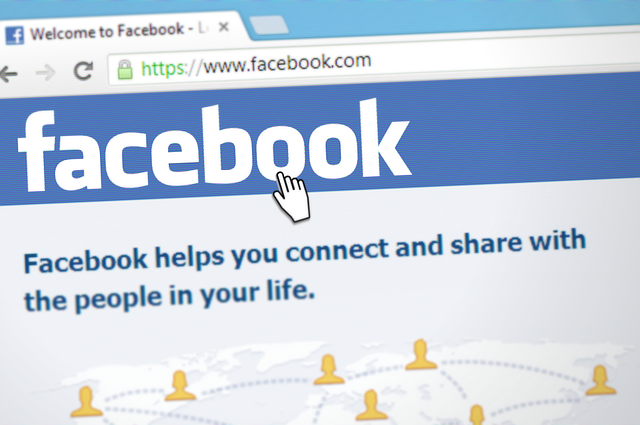 Image by Simon Steinberger from Pixabay
"If you have any hope of salvation; if you have the least thought of God, or any desire for good things to come; if you have any fear of the chastisements reserved for the impenitent, awake without delay, lift up your eyes to heaven, come to your senses, cease from your wickedness, shake off the stupor that enwraps you, make a stand against the foe who has struck you down. Make an effort to rise from the ground. Remember the good Shepherd who will follow and rescue you… Do not despair of salvation!"
Basil of Caesarea, Letter 44.2
So wrote the fourth century Church Father, Basil of Caesarea, addressing a lapsed monk who had abandoned his faith.
Basil is plain in what he writes. He implores the unfortunate monk to get up from the spiritual depths of unbelief, and to return to the Shepherd of his soul. He urges repentance and faith. Elsewhere in a similar letter, Basil speaks of how he is in the pits of his heart, and the lapsed monk to whom he writes is to blame. Basil was honest with his emotional turmoil, clear in the remedy required and frank about the sins committed. He was a model of Christian friendship to these men.
In our modern world, we have many friends. I myself have 'Facebook friends' I have not seen in years; I have connections I may well never see again. Is that true friendship? Have we lost what true friendship can look like? To compare the depths of raw emotion seen in the letters of Basil with the trite content of our messages to so-called friends on social media is an exercise in futility.
Because true friendship is a wonderful thing. In a world where you can become someone's 'friend' with a few clicks of a mouse, we might just have lost sight of that. Indeed, the implications of the loss of true friendship are becoming rapidly clear in our secular Western societies. A 2018 study into friendships in the UK found that nearly 20% of adults claimed to have no close friends. Another study, this time in 2016, found that nearly 50% of all perceived friendships were not reciprocated. The results? The global health service Cigna reportedin 2018 that 47% of US adults report feeling 'sometimes or always lonely.' Have we lost the art of friendship?
Perhaps we've lost the art of authenticity.
Basil was happy to be brutally honest with the monks to whom he wrote. He knew his words might hurt, but he also knew that they were just what these men needed to hear. He was being authentic.
Another Early Church figure, Ambrose of Milan, had similar thoughts on true friendship.
"Rebukes are good, and often better than a silent friendship… for the 'wounds of a friend are better than the kisses of flatterers.' (Proverbs 27:6) Rebuke then, your erring friend… for friendship ought to be steadfast and to rest firm in true affection."
Ambrose of Milan, On the Duties of the Clergy 3.22.126
True friendship does not mean saying only what our friends might wish to hear. It can mean hurting our friends, if we do so only out of a desire to edify and encourage them. It may well have hurt the monk to whom Basil wrote of his heartache and distress. But to know the concern he was causing may have been enough to challenge him to repentance.
In our world of social media, of selfies and soundbites, the kisses of flatterers are sometimes all we hear. Every photo has complimentary comments, every life update encouraging responses. Flattery is all well and good, but when the hard times hit, when you don't post the online updates for your Facebook friends and your Twitter followers, who is there for you? Only a true friend. And that's where we need to practise the art of authenticity.
Our genuine friendships must be like those that Ambrose describes. They must be like the friendship of Proverbs. Because sometimes we need to wound our friends. Not vindictively, or spitefully. But because the wounds of a friend, of a genuine friend, an authentic friend, will only ever be for our good.
Rebukes are better, wrote Ambrose, than a silent friendship. An authentic friend will not allow another brother or sister to stumble blindly into disaster. An authentic friend would rather rebuke their actions than watch in silence. A true friend will love enough to walk paths of joy and of sorrow, to encourage in the good times and challenge when things are hard.
Friendship is a beautiful thing. But if we misunderstand the authenticity of human friendship, we may just miss out on the most beautiful friendship of all.
"As the Father has loved me, so have I loved you. Now remain in my love.If you keep my commands, you will remain in my love, just as I have kept my Father's commands and remain in his love.I have told you this so that my joy may be in you and that your joy may be complete. My command is this: Love each other as I have loved you.Greater love has no one than this: to lay down one's life for one's friends.You are my friends if you do what I command.I no longer call you servants, because a servant does not know his master's business. Instead, I have called you friends, for everything that I learned from my Father I have made known to you."
John 15:9-15
Just one of the incredible things about this passage is that Christ calls his followers friends. And not only this, but he urges them to love one another. Friendship with Christ, a loving unity with our Creator.
But there is more, because Christ tells his followers what his love encompasses. "Greater love," says Christ, "has no man than this: to lay down one's life for one's friends." Christ counts his followers his friends, and he lays down his life for his friends. Not a meaningless platitude, but a salvatory sacrifice.
The beauty of authentic friendship is that it is defined by love. The wonder of authentic friendship is that it points us back to the greatest love there has ever been. Human friendships are modeled on this divine friendship. They take hard work, costly sacrifice, and sometimes kind correction. But by developing authentic friendships, we can point one another to the most real of friendships, the greatest of relationships this world has ever seen. That of the God of all creation and the redeemed sinners he loves so much, he laid down his life to save them.
Ed Creedy is a recent graduate of St Andrews and plans to work toward his PhD in 2020. As a life-long Christian, he is passionate about church history. Find more on Mr. Creedy's blog Christian Classicist.
For more on the value of Christian friendship, check out Christian History magazine #132 "I have called you friends."
Tags
friendship • spiritual friendship • basil of caesarea • history • church history • christian history • soul friendship • authenticity • social media • facebook • friendship • spiritual friendship • basil of caesarea • history • church history • christian history • soul friendship • authenticity • social media • facebook