Nov 10, 2022
Christian History in Images: Best in Class!
CHI is pleased to announce that issue #144: Christian History in Images won first place in Evangelical Press Association's Best in Class contest!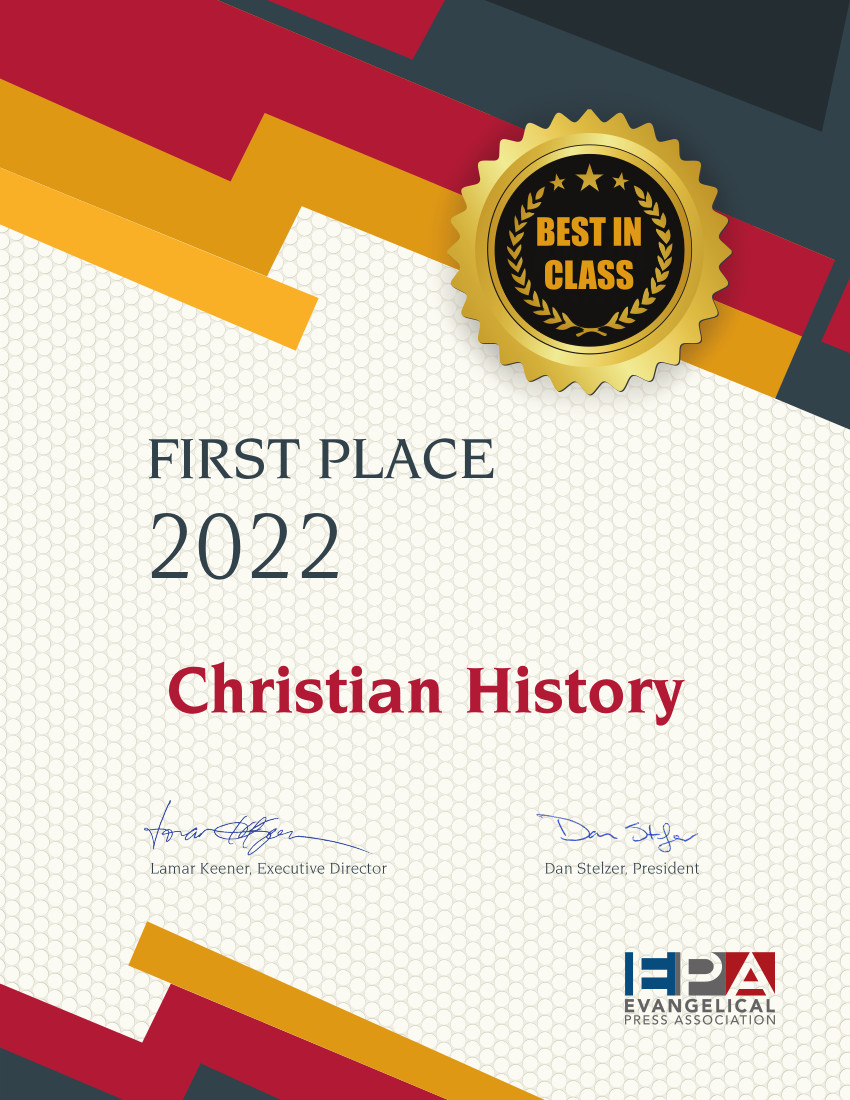 Contest categories were determined by circulation ranges for print magazines with a nearly even number of contestants in each category. For most magazines, contestants competed against a different group of magazines than in the Awards of Excellence contest where competition is divided by type of magazine.
Two judges evaluated each entry on six criteria:
· Cover design
· Quality and use of imagery (photos and/or illustration)
· Overall design (including typography, pace and consistency, originality, creativity)
· Quality (or strength) of writing
· Strength (or intrigue) of titling
· Overall editorial punch (creativity, uniqueness of approach, timeliness or timelessness, appropriateness to audience/purpose)
Here's what judges had to say about our 40th anniversary issue:
"Knocked it out of the park with this issue—a perfect way to celebrate a magazine that prides itself on its historical images."
"This is excellent. It does exactly what it was intended to do and done well."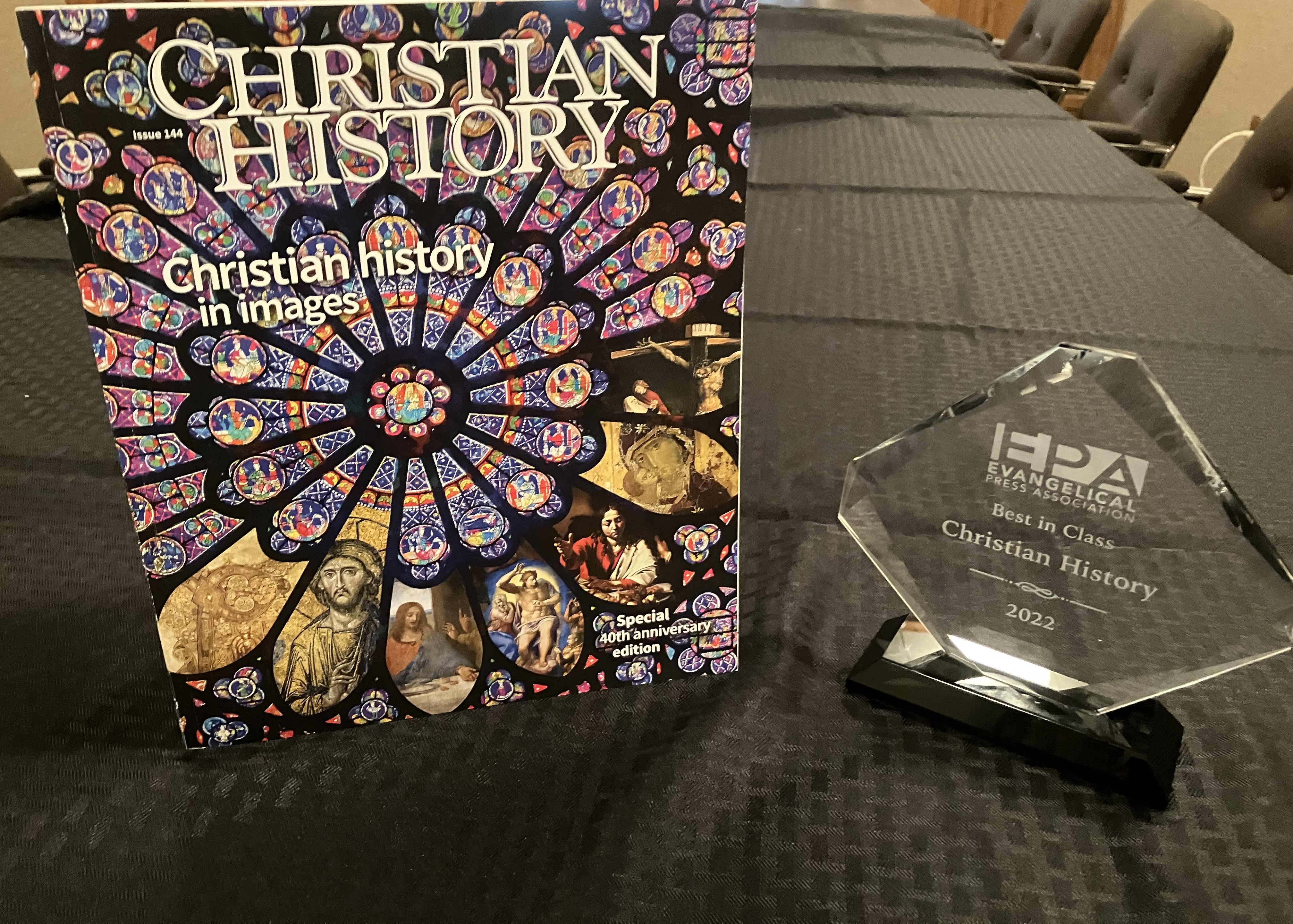 We are so grateful to our donors for supporting CHM so that we could produce this special edition of the magazine. To see why issue #144 won Best in Class, download or purchase here.
To learn more about the Evangelical Press Association, click here.
Other wins!
CHI is also pleased to share results from The Associated Church Press's 2021 Best of the Church Press Awards! Christian History Magazine received an Honorable Mention for Best in Class as well as an Award of Excellence for the interview, "Jack took care of me" from issue #140: Jack at home.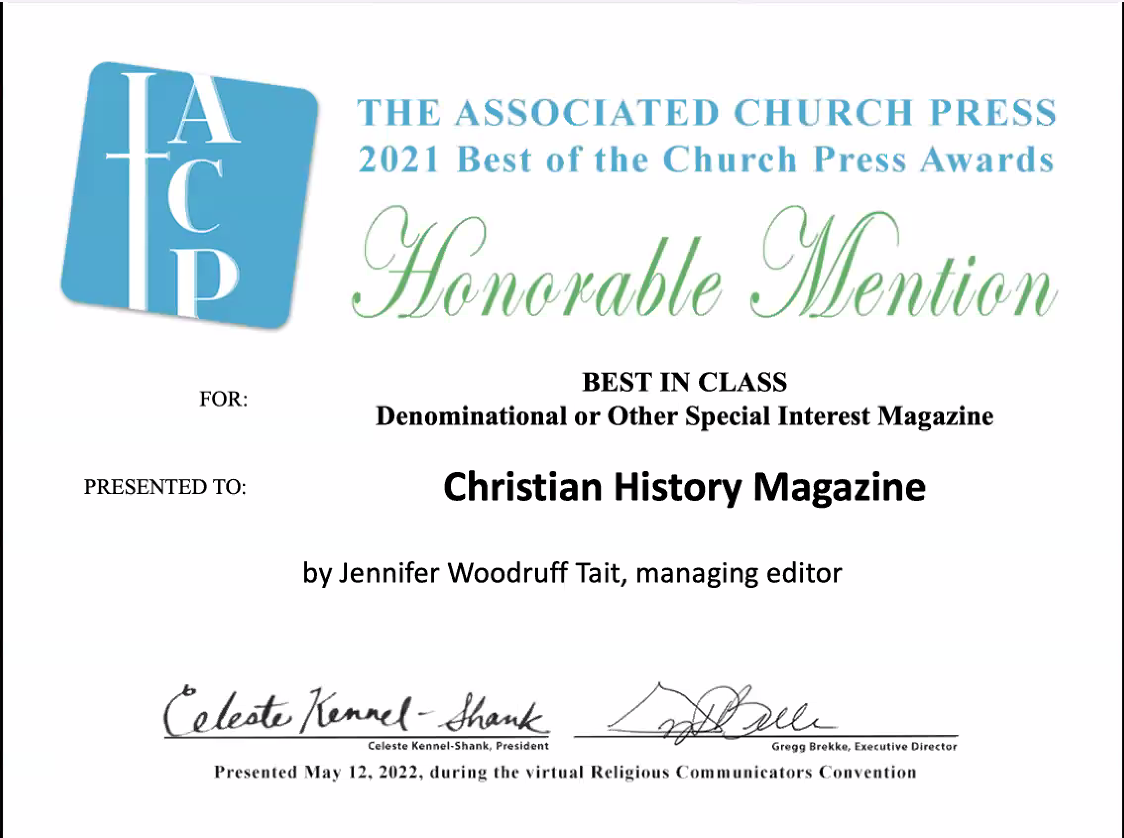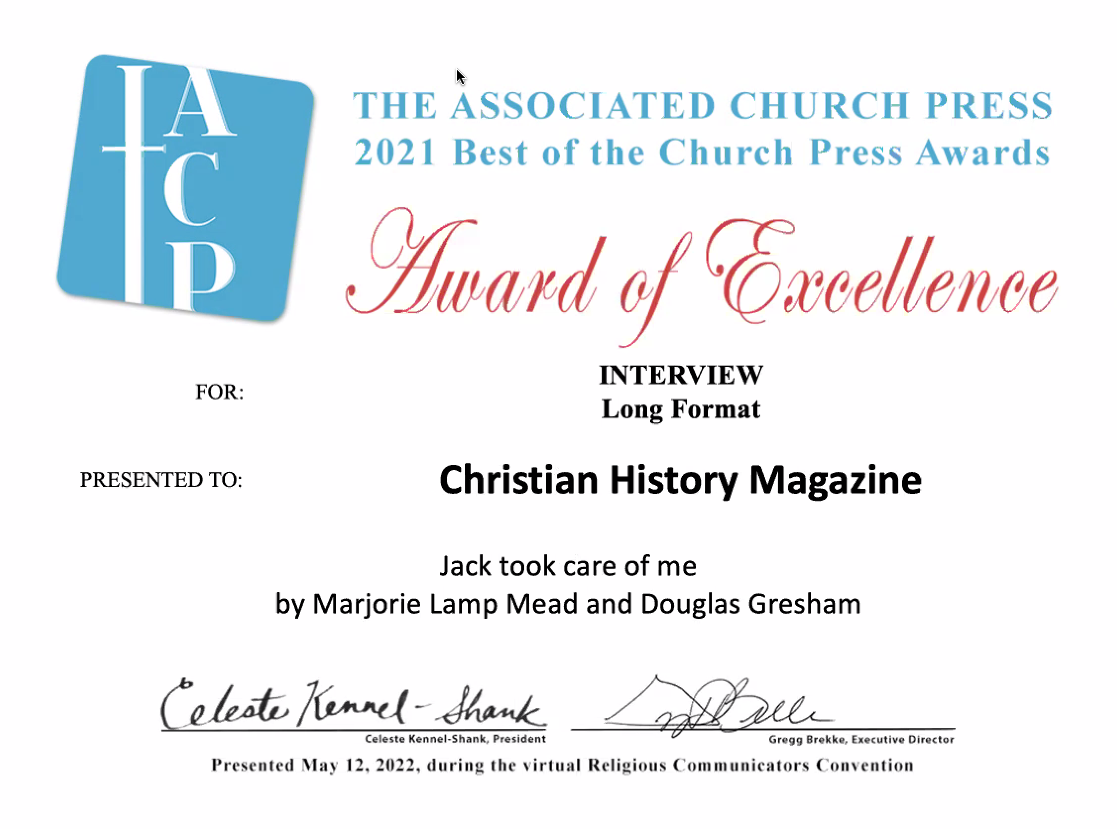 To learn more about The Associated Church Press, click here.
Tags
awards • EPA • ACP • Best in class • Christian History Magazine