Apr 26, 2019
Christian History Magazine wins big at EPA 2019 awards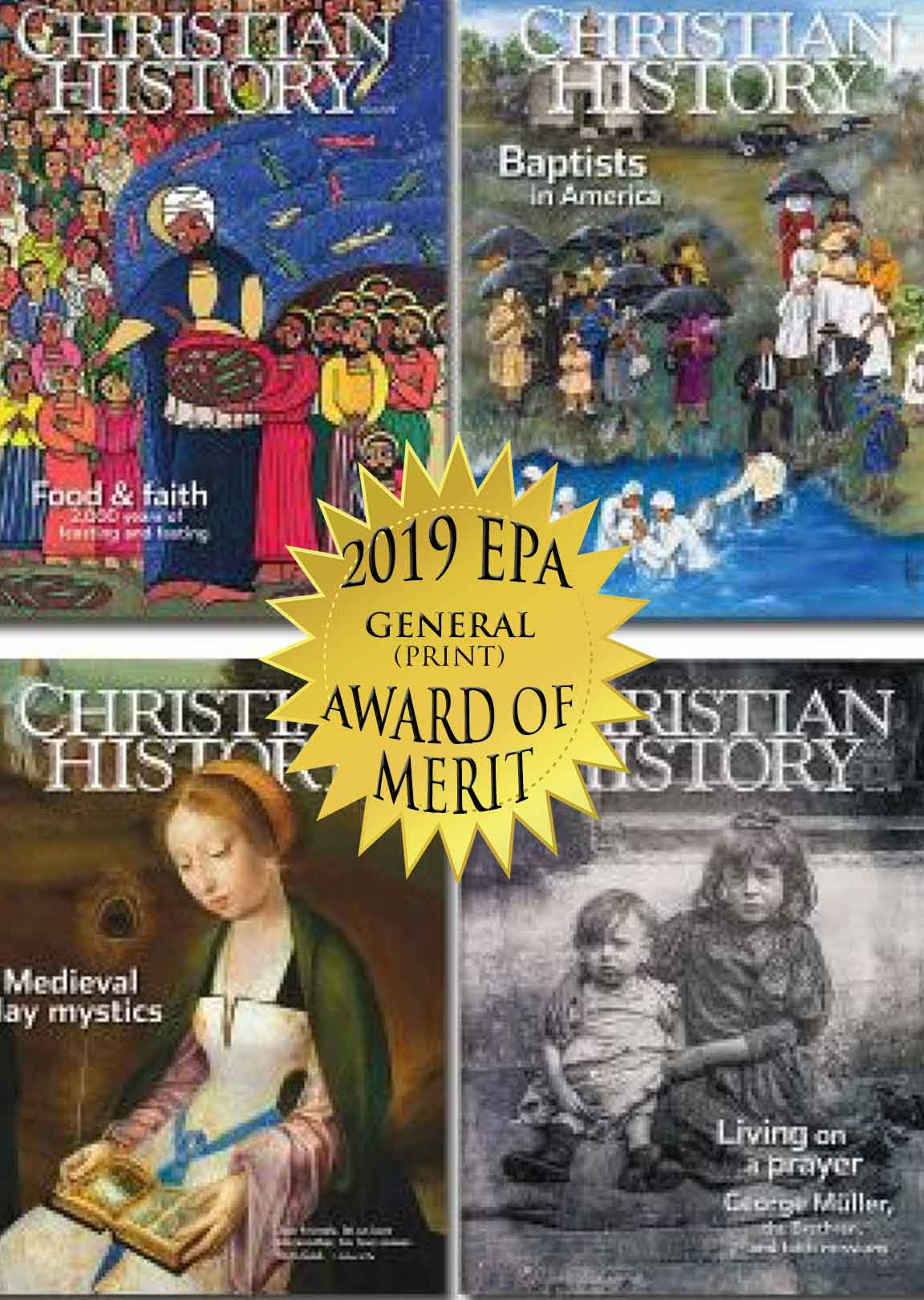 Christian History Institute is proud to announce that Christian History magazine has recently won three awards at the 2019 convention of the Evangelical Press Association in Oklahoma City. These awards honor the best work done in specific categories by member magazines of the Evangelical Press Association during 2018.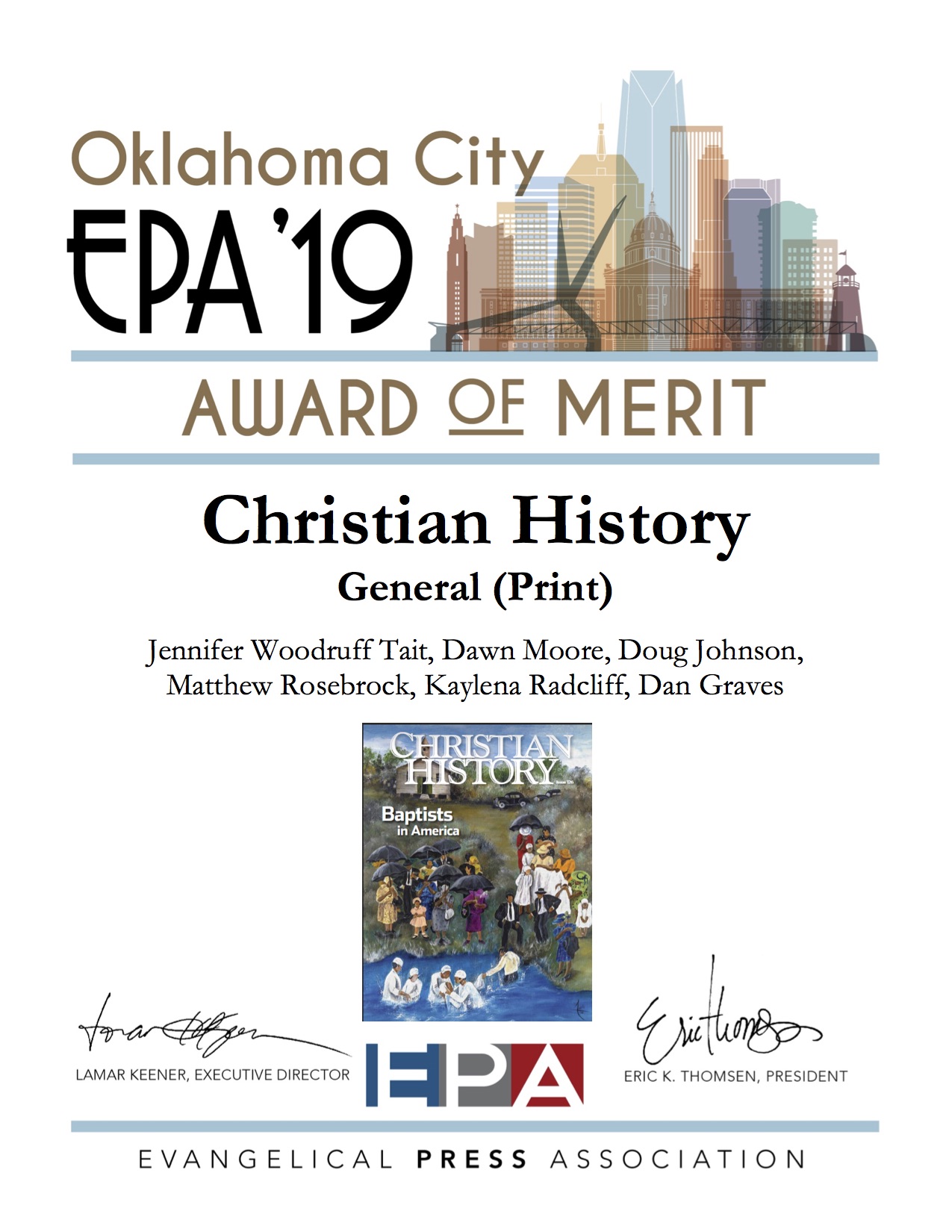 Overall, we won an Award of Merit in the General (Print) category. This award recognizes overall excellence in writing quality, content choices, imagery, and design. Answers Magazine won the Award of Excellence in this category, and we share our distinction with Prayer Connect and Sojourners.
In the Higher Goals awards, which recognize specific aspects of magazine design and production, we took home two awards. We won a first place award for a Single-Theme Issue for issue #125, Food and Faith: 2000 Years of Feasting and Fasting, and we took third place in the "Cause of the Year" category for "A Substantial Work" by Philip Thomas from issue #128, Living on a Prayer: George Müller, the Brethren, and Faith Missions.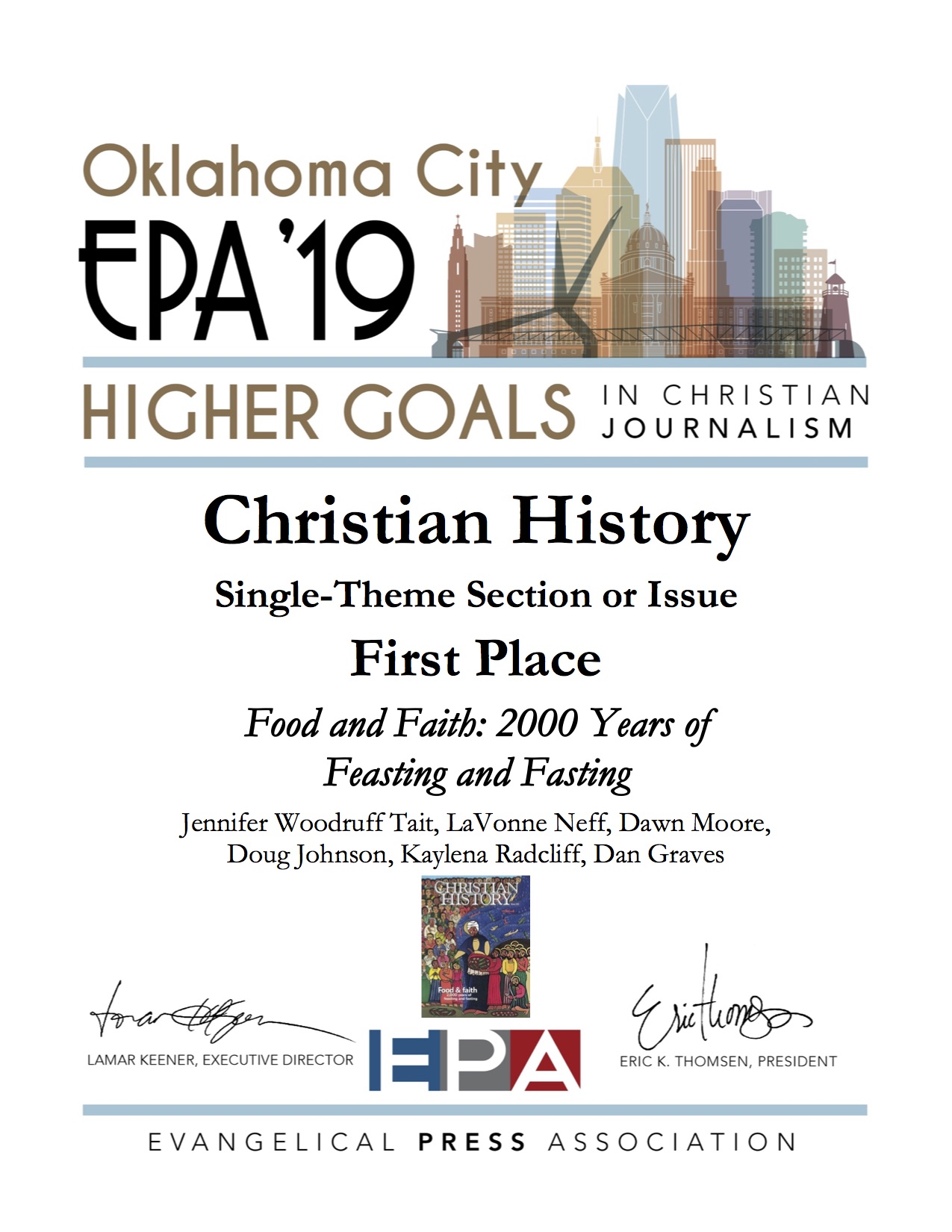 In addition, the judges were generally complimentary to all four of our issues from 2018. Comments included "What a wealth of information! Presented well and very readable," "Every issue is a keeper," and "History is not dry when it comes to this publication! The writing is very accessible and very appealing."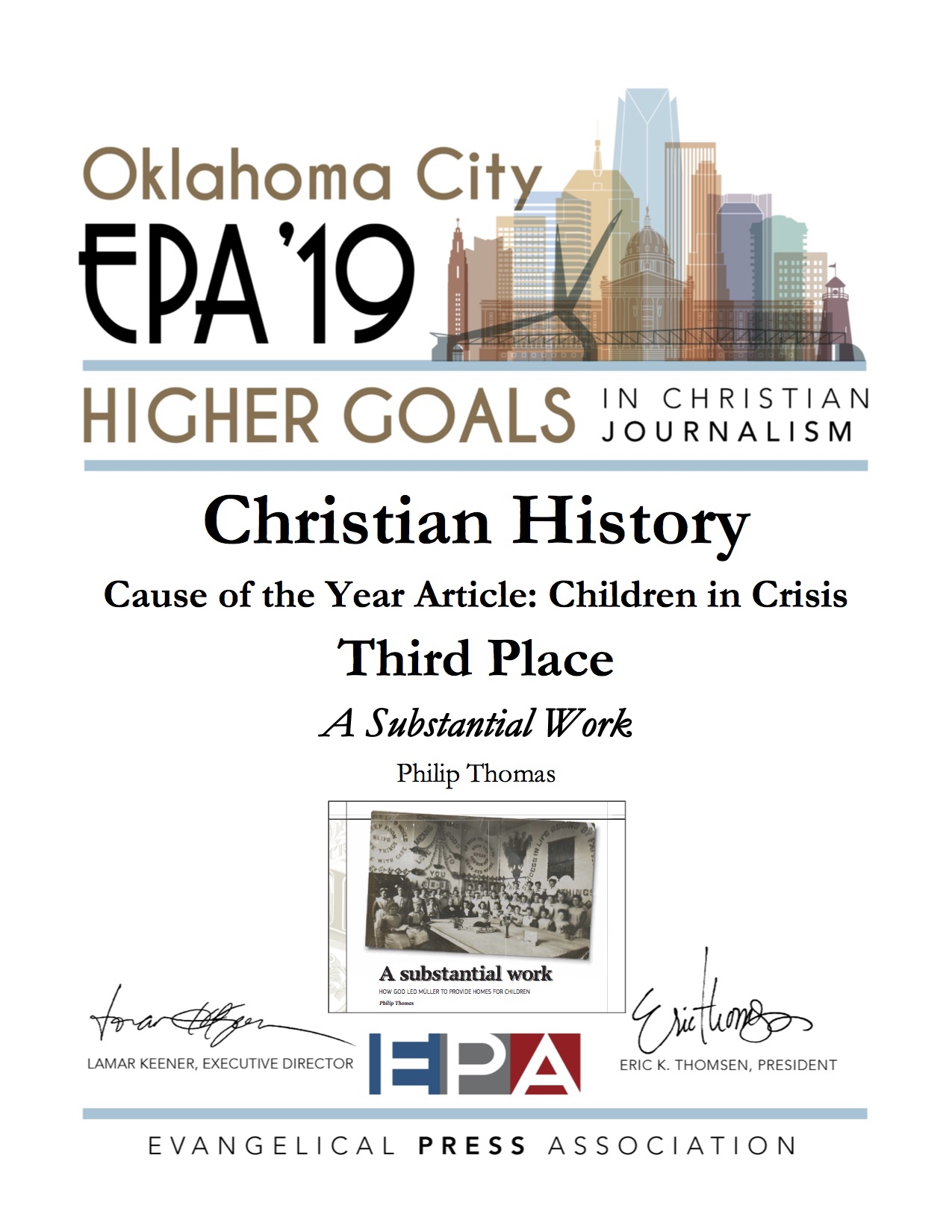 Congratulations to all who worked on these issues!
Tags
announcement • awards • blog • EPA • Christian history magazine • Christian History blog • announcement • awards • blog • EPA • Christian history magazine • Christian History blog