"Much more I rejoiced in the Lord"
The "Testimony of William Thorpe" from the early 1400s tells the story of a Lollard (follower of John Wycliffe) imprisoned for his beliefs. John Foxe included a version edited by William Tyndale in Actes and Monuments (1603). Though some scholars now question whether Thorpe ever existed, it gives an authentic picture of what Lollards believed and suffered.
AND THEN IS WAS REBUKED, scorned, and menaced on every side; and yet after this diverse persons cried upon me to kneel down and submit me, but I stood still and spoke no word. … Then awhile after the archbishop said to me, "Wilt thou not submit thee to the ordinance of holy church?" And I said, "Sir, I will full gladly submit me, as I have showed you before."
Order Christian History #123: Captive Faith: Prison as Parish in print.
Subscribe now to get future print issues in your mailbox (donation requested but not required).
And then the archbishop bade the constable to have me forth thence in haste. And so then I was led forth and brought into a foul unhonest prison where I came never before. But thanked be God when all men were gone forth then from me, and had barred fast the prison door after them … [I] busied me to think on God and to thank him [for] his goodness.
And I was then greatly comforted in all my wits, not only because I was then delivered for a time from the sight, from the hearing, from the presence, from the scorning, and from the menacing of mine enemies; but much more I rejoiced in the Lord, because that through his grace he kept me so, both among the flattering and among the menacing of mine adversaries. …
Now good God, for thine holy name, and to the praising of thy most blessed name, make us one together if it be thy will, by authority of thy word, that is true perfect charity. … And that it may thus be, all that [who] this writing read or hear pray heartily to the Lord God that he for his great goodness that cannot be with tongue expressed, grant to us and to all other[s] … to be knit and made one in true faith, in steadfast hope, and in perfect charity. —"Testimony of William Thorpe" (1407) as printed in Actes and Monuments (1563); spelling modernized.
This article is from Christian History magazine #123 Captive Faith. Read it in context here!
By William Thorpe
[Christian History originally published this article in Christian History Issue #123 in 2017]
William Thorpe was a follower of John Wycliffe's teachings.
Next articles
Paradoxes of prison
For some prisoners, the plunge into the depths became a step heavenward.
Dan Graves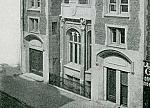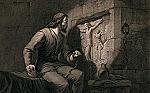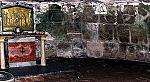 Show more
Subscribe to magazine
Subscription to Christian History magazine is on a donation basis
Subscribe
Support us
Christian History Institute (CHI) is a non-profit Pennsylvania corporation founded in 1982. Your donations support the continuation of this ministry
Donate