Belonging to the heart of Jesus
[Mutter Teresa von Kalkutta—Manfredo Ferrari / [CC BY-SA 4.0] Wikimedia]
On Christmas Eve in 1985, a petite, elderly Albanian nun stood in front of microphones and cameras at St. Veronica's Church in New York City's Greenwich Village and spoke: "We want that nobody dies unloved and uncared for. We are hoping that they will be able to live and die in peace by getting tender love and care." She added, "Because Jesus was also born, so I wanted to help them to be born in joy and love and peace." The nun, Mother Teresa, was at the opening of "Gift of Love," a hospice home for those dying of AIDS during the height of that epidemic and just one of many such houses Mother Teresa established throughout her life.
Born Anjezë (Agnes) Gonxha Bojaxhiu (1910–1997), Mother Teresa grew up in the present-day Macedonian capital of Skopje. When she was young, her father Nikola died, leaving her mother Drana alone with Agnes and two other siblings. Their strong Catholic faith carried them through the tragedy; even with little to spare, Drana impressed a deep sense of generosity on her children, inviting the city's destitute to dine with the family.
At 12 the young Agnes already felt a call to religious life. She left six years later in 1928 to join the Sisters of Loreto in Dublin, Ireland, where she took the name Sister Mary Teresa. During her novitiate period, she went to Darjeeling, India, and after her first profession of vows, to Calcutta. There she learned Bengali and Hindi, and taught in a convent-run girls' school for the city's poorest. But her service to God transformed when she experienced her "call within a call" at age 36.
On a train ride out of Calcutta, she heard Christ speaking to her, commanding her to exchange her work at the school for the neediest in the slums. After the convent's approval and six months of medical training, she replaced her habit with the blue-and-white sari she would wear for the rest of her life and got to work among the forgotten, sick, and dying poor.
Soon Mother Teresa established the Missionaries of Charity, which received canonical recognition in 1950, and founded various homes and health clinics for Calcutta's poor, including a leprosy colony where she maintained close contact with those suffering from the disfiguring, infectious disease. She might have continued in relative obscurity, but in 1969, BBC journalist Malcolm Muggeridge catapulted her to fame with his TV documentary about her ministry, Something Beautiful for God.
"I belong to the world"
In the years that followed, Mother Teresa received global recognition for her charitable work, including the 1979 Nobel Peace Prize. Donations poured in to the Missionaries of Charity order and expanded its reach, allowing her to establish homes in other parts of the world. By the time of her death in 1997, over a hundred countries and thousands of missionaries and lay volunteers had joined the Missionaries of Charity, caring for the homeless, the disabled, refugees, lepers, and victims of HIV/AIDS, among other vulnerable populations.
Despite this, controversy about Mother Teresa's methods and beliefs surrounded her later in life. Her traditional Catholic opposition to abortion and contraception drew the ire of secular critics; her interest in conversion provoked prominent Hindus; and some conservative Christians saw her as a universalist. In his scathing book, The Missionary Position, anti-theist Christopher Hitchens claimed she had exacerbated institutionalized poverty, accepted the money of dictators to further her religion, and provided subpar medical care to the sick and dying.
Ultimately the See of Rome began the process of beatification shortly after she died at age 87, culminating in her canonization as a saint in 2016. For her part Mother Teresa struggled with doubt in her work and faith. In the end she reconciled her legacy in this way: "By blood, I am Albanian. By citizenship, an Indian. By faith, I am a Catholic nun. As to my calling, I belong to the world. As to my heart, I belong entirely to the Heart of Jesus."
By Kaylena Radcliff
[Christian History originally published this article in Christian History Issue #135 in 2020]
Kaylena Radcliff, editorial coordinator at Christian History and author of Corrie ten Boom in the Torchlighters biography series.
Next articles
Isolation, blessings, and questions
Readers describe their experiences of being faithful to Christ in the time of COVID-19. These reflections were written in March and April 2020.
Readers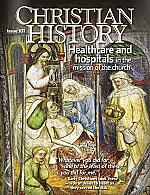 Our scattered leaves
We end with another reflection from a member of our staff about how our current moment compares to Christian history
Edwin Woodruff Tait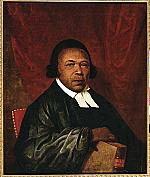 Show more
Subscribe to magazine
Subscription to Christian History magazine is on a donation basis
Subscribe
Support us
Christian History Institute (CHI) is a non-profit Pennsylvania corporation founded in 1982. Your donations support the continuation of this ministry
Donate