Dec 28, 2018
Former POW Jacob DeShazer Returns to Japan
His first journey brought war; his second the peace of the Gospel. A guest post by Linda Thompson
On this day, December 28, 1948, Reverend Jacob DeShazer and his young family debarked from a steamship in Yokohama, Japan. This wasn't the first time the former U.S. Army Air Corps bombardier had seen Japan. Six and a half years earlier, DeShazer was one of eighty volunteers who made aviation history in the Doolittle Raid of April 18, 1942, the first Allied bombing raid over Japan.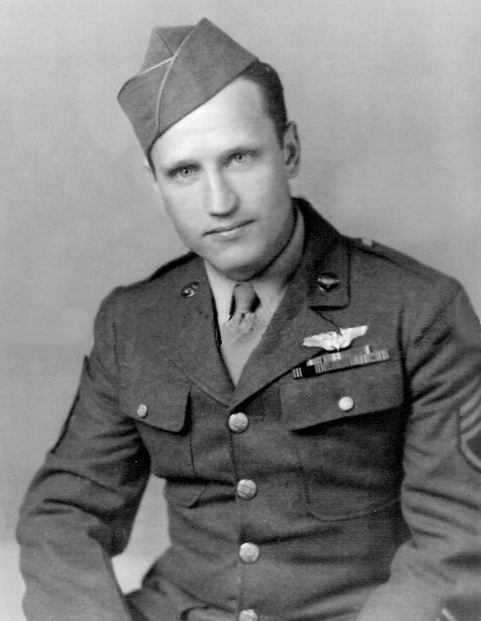 .
Corporal Jacob DeShazer in a post-war publicity photo.
The Doolittle Raid
The Doolittle Raid followed less than six months after Pearl Harbor as a direct response to the Japanese attack. The daring mission achieved its military objective, successfully deploying incendiary bombs on Tokyo and four other Japanese cities. But due to unforeseen circumstances, all sixteen B-25 bombers that flew in the raid failed to find their intended landing strips in Free China. Fifteen of them went down in enemy-occupied territory.
Most of the crews escaped, smuggled out by the Chinese resistance at great risk—and ultimately, great cost. Unfortunately, Sergeant DeShazer and seven other airmen were captured by the Japanese. They remained in Japanese prison camps for forty months, enduring systematic torture, routine beatings, starvation rations, and 34 months of solitary confinement. Only four of those men survived.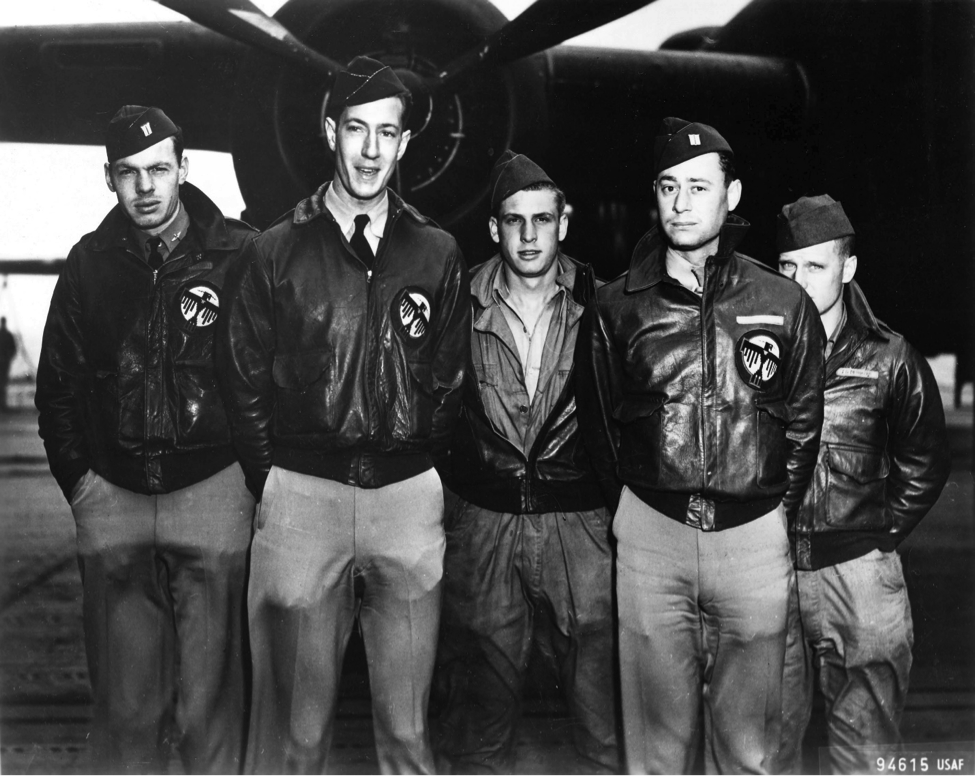 The crew of Doolittle Raid Plane #16, the Bat Out of Hell, poses on the deck of the U.S.S. Hornet. From the left: George Barr, Navigator; William Farrow, Pilot; Harold Spatz, Turret Gunner; Robert Hite, Co-Pilot; Jacob DeShazer, bombardier. William Farrow and Harold Spatz were executed by firing squad in Kiangwan, China, on October 15, 1942.
From Bitter Hatred to Forgiveness
In the midst of this ordeal, the four surviving prisoners were given a Bible to share. For former bombardier DeShazer, that changed everything.
God gave me grace to confess my sins to Him and He forgave me all my sins and saved me for Jesus' sake…. Suddenly I discovered that God had given me new spiritual eyes and that when I looked at the enemy officers and guards who had starved and beaten my companions and me so cruelly, I found my bitter hatred for them changed to loving pity.
Upon his release at the war's end, DeShazer rushed home to earn a Bible degree from Seattle Pacific College. In 1948, he returned to Japan with his new bride, Florence, as Free Methodist missionaries. The family ultimately settled in Nagoya, the very city DeShazer's plane had bombed during the Doolittle Raid. "How much better it is to go out to conquer evil with the gospel of peace!" he wrote.
In January 1949, DeShazer learned that the judge who had convicted the eight Doolittle Raid prisoners as war criminals—condemning three of his buddies to execution and himself to more than three brutal years of solitary confinement—had been handed a death sentence by the Tokyo War Crimes Tribunal. DeShazer gave a concrete demonstration of the sincerity of his Christian forgiveness by waging a vigorous campaign for this one-time enemy's pardon.
From Enemies to Co-Evangelists
In prison, DeShazer had a profound experience with the power of prayer. In early 1950, he sensed the rise of renewed spiritual opposition in Japan and believed that the Lord's miraculous intervention was needed. He followed Christ's example and dedicated himself to forty days of fasting and prayer, during which he drank water but took no food. Learning that a foreign missionary was fasting for them deeply impressed many Japanese.
DeShazer credited this fast with bringing about one of the best-known events of the couple's ministry. A tract he authored was instrumental in bringing Mitsuo Fuchida, the man who commanded the air attack on Pearl Harbor, to Christ. A few months later, the two were preaching to crowds together—the Doolittle Raider and the Japanese captain who led the Pearl Harbor attack. They brought to thousands the message of God's sacrificial love for all people, and the power of forgiveness through Jesus Christ.
Jacob and Florence DeShazer ministered for thirty years in Japan and planted twenty-three churches.
For more stories of faith in wartime, read CH issue #121: Faith in the foxholes online.
Linda Thompson stepped away from a corporate career that spanned continents to write what she loves—stories of unstoppable faith. Her recently launched debut novel,The Plum Blooms in Winter, is inspired by the gripping true story of Doolittle's "Lost Crews." The novel is an American Christian Fiction Writers' Genesis award winner. Linda lives with her husband, a third-generation airline pilot who doubles as her Chief Military Research Officer, two mostly-grown-up kids, and a small platoon of housecats. You can connect with her at her website at http://lthompsonbooks.com, or follow her on Facebook, Twitter, Goodreads, or Bookbub.
Tags
doolittle raid • doolittle raiders • World War II • Jacob DeShazer • POW • Missionary • Japan