Jun 14, 2021
Christian History Magazine Wins Again at EPA
In another year of stiff competition, Christian History magazine nabbed two awards at the 2021 Evangelical Press Association Conference.
In the EPA's 2021 Higher Goals Awards, CH placed fifth in the General Article, Medium category with Kenneth Barnes' "Self-Serving Vice or Society-Building Virtue?", found in issue #137.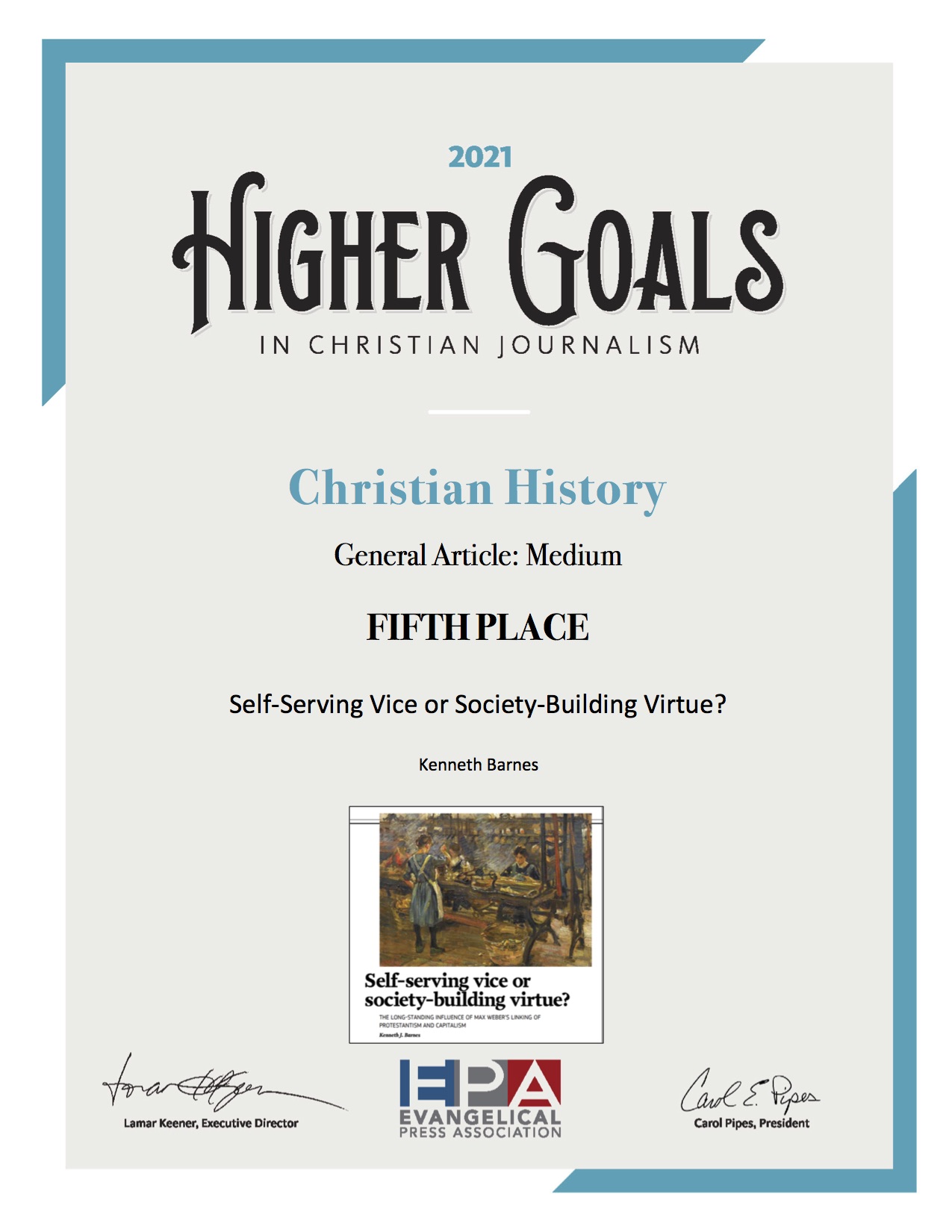 In the 2021 Awards of Excellence, CH placed 2nd in the General Print category with an Award of Merit (judged on issues #136: E. Stanley Jones and #137: When the church goes to market.)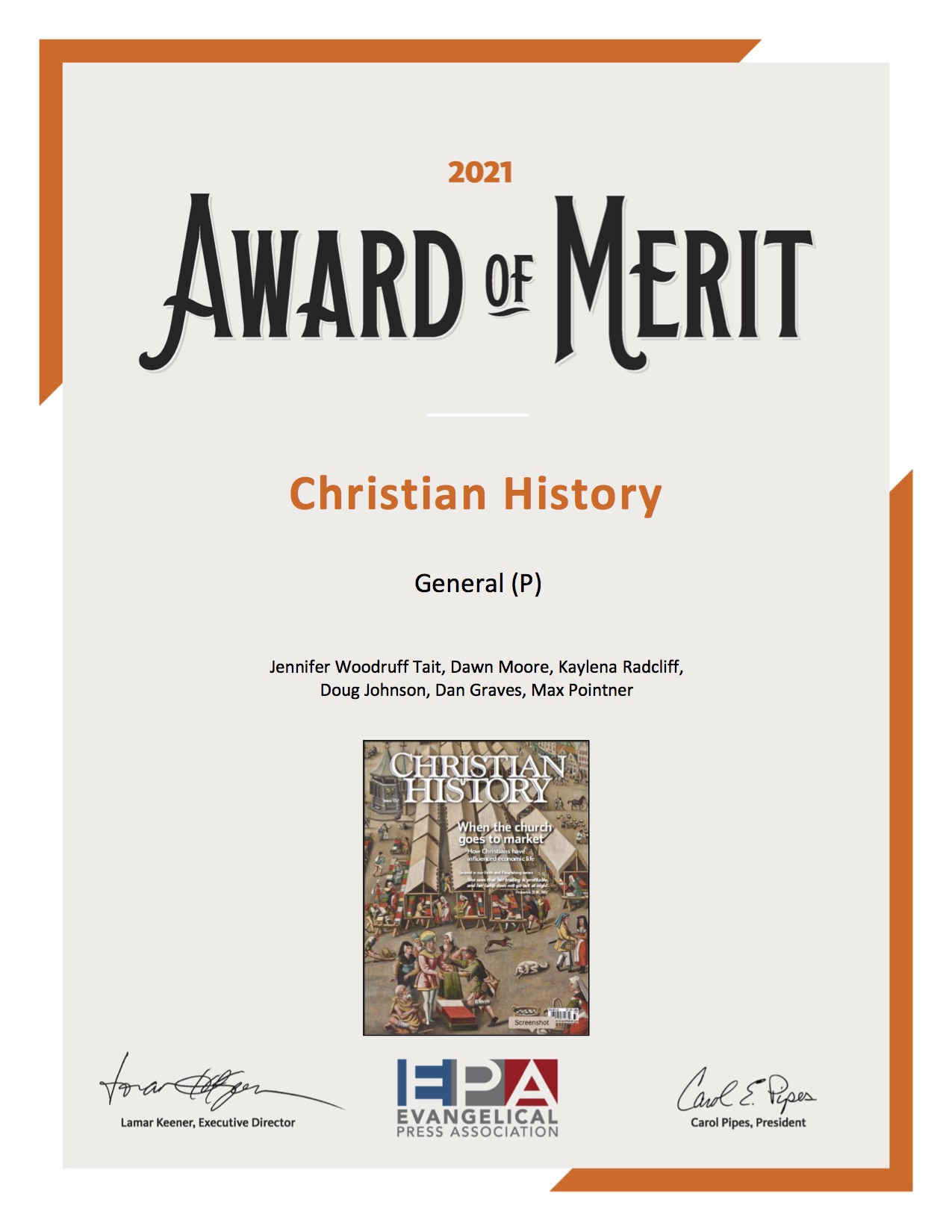 Thank you, readers, for supporting CH with your donations and prayers! With your help, we continue to produce a quality publication that tells the story of our faith. If you haven't already, you can make your annual donation here.
Tags
christian history magazine • christian history • blog • christian history blog • epa • evangelical press association • awards