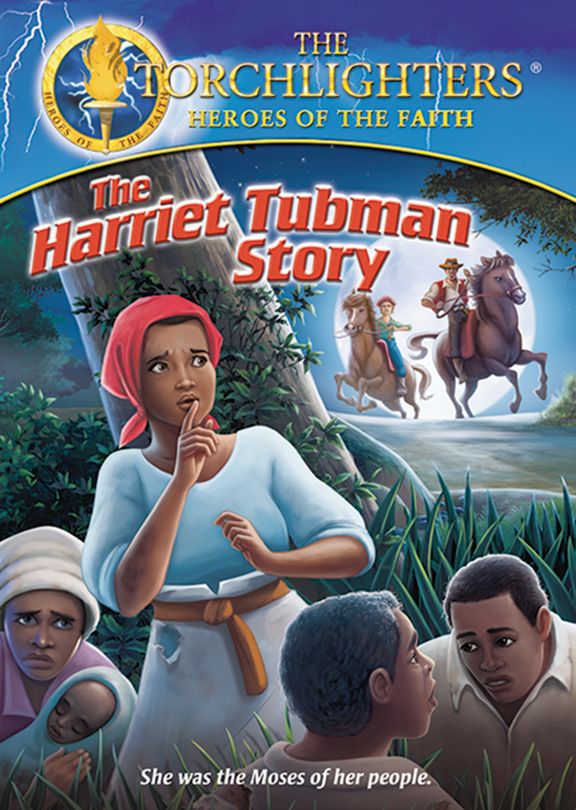 Torchlighters - Harriet Tubman
Does God answer prayers? Every day Harriet Tubman prayed for deliverance from the oppression of slavery. Little did she know, God had a plan, and she was part of it. Discover the incredible story of faith, perseverance, and prayer in our latest Torchlighters episode: The Harriet Tubman story!
Item number: 501761D
Media type: DVD
Running Time:
Region: All
Production Year: 2017
Producer: Christian History Institute
Description
For centuries slavery reigned in parts of America, forcing an entire people into a lifetime of suffering and servitude. Living under the thumb of this oppressive system, young Harriet Tubman prayed ceaselessly that she and her family would be set free. Little did she know, God would use her and her resolute faith in Jesus to rescue not only her own family, but hundreds of other enslaved African-Americans as well. Discover how Harriet followed God, became the Moses of her people, and persevered despite seemingly insurmountable obstacles in this latest episode of The Torchlighters.

Torchlighters is a series of animated programs for youth ages 8-12, presenting the lives of true-life heroes from Christian history. When kids see what God can do through a "Torchlighter" who is devoted to carrying out His will and purposes, they too may want to carry a torch of faith by serving Him. For more information on the series, go to www.torchlighters.org.

DVD Special Features:
- English and Spanish languages
- 55 min documentary about Harriet Tubman
- Comprehensive Leader's Guide with four lesson plans, background information, and more (also available at www.torchlighters.org)
- Reproducible Student Handouts, including comprehension and discussion questions, puzzles, activities, coloring, and more (also available at www.torchlighters.org) in PDF
- Interactive children's quizzes online at www.torchlighters.org

Customers in Australia or New Zealand, please visit www.christianmultimedia.org.au.