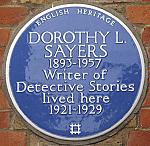 Events
1542
Death in Suzdal, Russia, of Solomonia Yuryevna Saburova, forced into a nunnery because of her failure to bear a son and heir for Grand Prince Vasili III of Muscovy. A woman of exemplary character, she will be recognized as a saint.
Authority for the date: Wikipedia.
1555
Martyrdom of John Philpot, archdeacon of Winchester. As he was going to the stake in Smithfield, the sheriff's men offered to carry him over a muddy spot, but Philpot declined, saying "I am content to go to my journey's end on foot." He knelt and kissed the stake, recited three psalms and then submitted to the flame. Years earlier he had been one of the religious leaders who condemned Joan of Kent to a similar fate.
Authority for the date: Standard encyclopedias.
1666
Covenanter minister Hugh McCall is brought into court, found guilty, and condemned to hang for his resistance to the authority claimed by the king over the Scottish church. The verdict will be carried out four days later and on the way to the scaffold, McCall will assure his father that his death will do more good for the cause of God's people than twenty more years in the pulpit.
Authority for the date: http://www.clanmccall.org/stories.htm
1821
Young George Müller is jailed at Wolfenbüttel Castle (in Germany) on theft charges and will remain imprisoned until 22 January the following year. After his conversion, he will become a faithful steward of contributions to Christian charities.
Authority for the date: Muller, George. A Narrative of Some of the Lord's Dealings with George Muller.
1919
Death of Wu Hongyu in Shanghai. He had been one of the first three priests ordained in the American Episcopal Church of China. He had used a medical ministry to gain access to souls.
Authority for the date: Biographical Dictionary of Chinese Christianity.
1925
Death in England of Edith Warner, from pleursy and complications, after thirty-three years of service in the Niger.
Authority for the date: Basden, G. T. Edith Warner of the Niger. London: Seeley, Service & Co., 1927.
1974
Death in India of Evelyn "Granny" Brand, who had been an extraordinary missionary in the hill country. She had wanted to complete the work begun by her husband and herself years earlier, but mission authorities would not let her. So upon her "retirement" she moved to the hills and worked there with great success for twenty-four years more until her death.
Authority for the date: Wilson, Dorothy Clarke. Granny Brand, her story. Chappaqua, New York: Christian Herald Books, 1976.
1975
The Evangelical Lutheran Church in South Africa is founded. During the session unknown perpetrators hurl tear gas cannisters into the assembly through a window, injuring seventeen delegates.
Authority for the date: http://www.elcsa.org.za/history-.html
1975
Elder Seraphim (Romantsov) takes ill during a vigil, and is forced to go to bed, where he will die on the last day of the year. He had lived a life of ascetism, humility, and prayer, giving wise spiritual council to all who requested it. Under the Soviets, he had been sent with convicts to canal construction and afterward had been forced to hide for twelve years.
Authority for the date: http://orthodoxwiki.org/Seraphim_(Romantsov).
1979
The Vatican's Congregation for the Doctrine of the Faith withdraws Hans Küng's missio canonica, which had permitted him to teach in the name of the church. Küng had amassed evidence against the papal claim to speak infallibility (when pronouncing officially on matters of morals and doctrine) and had made statements repugnant to Catholic theology, as that in certain circumstances a lay person could consecrate the bread and wine of the Eucharist.
Authority for the date: Bald, Margaret. Literature Suppressed on Religious Grounds. Facts on File, 2006. p155.