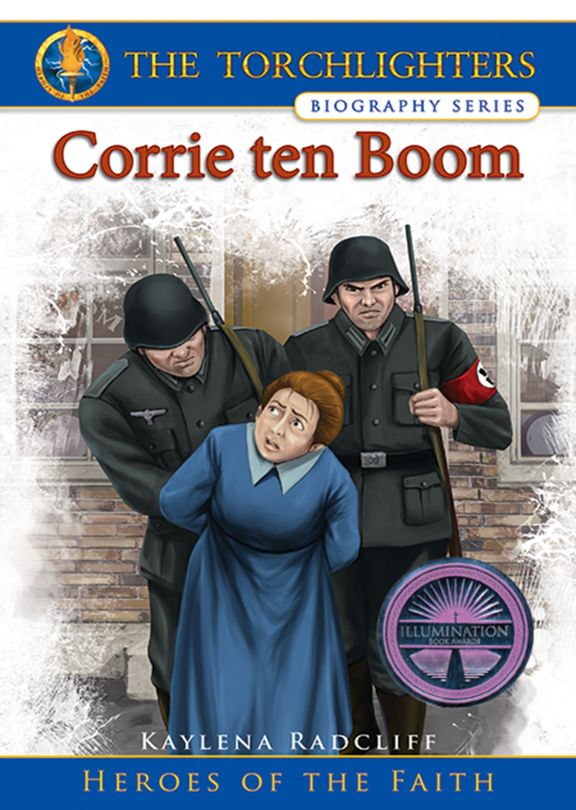 Modern Era
Torchlighters Biography Series: Corrie ten Boom
Read the amazing true story of Corrie ten Boom, a <em>Torchlighter</em> heroes of the faith, and discover how her obedience to God saved lives and continues to inspire others today. **Bulk Discounts now available! Order TEN or more biographies to receive each book for only $5!**
Item number: 4873
Media type: Book
Running Time: 90 pgs
Region: All
Production Year:
Producer:
Description
Corrie ten Boom and her family are watchmakers in Haarlem, Holland, where they give what little they have to spread God's love and help others. But everything changes when World War II erupts and Hitler's army takes over their country. As the Nazis round up Corrie's Jewish neighbors and send them to deadly concentration camps, she knows that something must be done to stop them. But what can one small family do in the face of such great evil?

Read the amazing true story of Corrie ten Boom, a Torchlighter hero of the faith, and discover how her obedience to God saved lives and continues to inspire others today.